How to Use CTPM to Succeed Online?
The CTPM is a simple web process to understand the nature of the net, so you could use it right whenever you think of building any kind of a small medium business online. It is the principal process to work that business in a successful way from A to Z.
So, it is clear that the C.T.P.M is about your talent, which is possibly something you have from your hobby, knowledge, passion and professional, or personal experiences.
The process helps you define the best of your talents and focus on one of the things that interest you to choose it right and then build it for you… something to work at home and grow, so you could improve your living conditions.
So, what is your talent?
You know your talent, of course. But, I am quite sure that you do not know what is CTPM, what it does and how.
Therefore, I will introduce it and explain it to you even in some Ezine Acts Pictures here to use it correctly and build a theme focused, called also content focused website, well constructed and designed whenever you build web pages.
The focused content website is always better for numerous small businesses, called also narrow niches. This is why the Choose It tool and the CTPM are in one place to build automated content and optimize and monetize it.
Camera shot from the German TV Program, Super Stars. This is one of the successful German TV Programs produced by the RTL TV, although the TV Channel is commercial. However, the C.T.P.M. is perfect process to use for any TV Program, such as the German Super Stars TV Program to build content focused website based on reviews of TV Programs.
This example could also be used for, or by the talents of this program, or the talents of other similar programs to build well focused web pages (including even bilingual websites) about any of the talents. See I Watch Best TV programs.
Just ASK a question about how to do this to bring your talent and passion to my attention, so I could help you choose it and capture the very important talent or passion you have and get it a small business to prosper every day.
Remember, I offer the Collective Consulting Services, including the online business consulting services free, in regard to simple matter like this. So, you will get it right and you will never need to pay for the extended service, if you were passionate, motivated and clever.
After submitting the form at Contact Us on the other website linked below, read about CTPM to get the look and feel of it and understand it well. It is very necessary to understand how it works to make any business bloom and succeed online.
Remember here too, it is not only about the way you build web pages, but it has all it takes to make the article writing process snap. This is what you need to do while building webpages.
What is CTPM?
It is a process for only passionate and talented people to use their knowledge, hobbies, work experiences, or just any other experiences and convert all of that into well-focused content in some narrow niches online.
It is an abbreviation of four words and it stands principally for the measures passionate people need to implement while using the Internet to work at home, as explained at the Ezine Act's Business Strategies Cat.
Under the strategies blogging for pleasure would be more blogging for profits and you don't even need to blog. The CTPM should blog for you automatically, every time you build a webpage.
CTPM architectural topics, such as the Swedish homes building to build content focused websites. Here's an example of Swedish homes building to Research architectural topics in any country and choose the right concept for your website.
This example is good for any home pertinent topics. It is also good even for real estates agents and other people interested in dream homes.
The process teaches only passionate people that even the two linked concepts above have strong impacts on the internet and they do drive the last "M" in CTPM, which rewards all passionate people after building their home business online, as explained at the Ezine Acts Home Business.
It is also the principal process people need to use if they wanted to be successful online. The process highlights the principals of just any kind of any home based business from A to Z.
It goes deep to help passionate people study their knowledge, hobbies, work experiences, or just any other experiences combined, using some sophisticated all in one place tools to analyze each aspect of their concerns and then inspires them to get the best of these concerns to achieve personal success online.
This specific and well proved to be of high necessity process is very clear and simple, when passionate people go through it. It does not have any complication of any kind.
You are passionate, right? But, here is the best thing all set up in easy to understand language, supported by video presentation, which includes everything you need to be successful.
Best of all, it is encouraging to read through to discover some values, every passionate person has and then analyze those values to catch the best of them and build automated content out of it online on some websites.
Camera shot from the American television series "Numbers". "Numb3rs", is a crime drama series on the CBS. CTPM could be used with any TV series, such as "Numbers" to review televised series.
This example extends also to involve the stars who played on these series, or on any other films. Let's say you are interested in cinematheque, the cinema is a wide concept. You need to research it and study potential narrow themes on this concept. But, how to do that? Well, the process teaches you step by step to build that interest.
This is the simple interpretation I could say about this process. It is the core of the Internet marketing strategy and it makes everything about SBI that drives this system.
To philosophy it and this is something "Site Build It" doesn't say, the CTPM is the conceptualized structure for businesses to succeed on the Internet. But, it is not only that. It is a complete simple stupid guide to understand the Net. The last phrase is what SBI says, though.
I know of course, if I ever wanted to use the Internet to make money, or just any other benefits, I should understand the nature and the side effects of the Internet as energetic medium for any home based business. But, making money on the Internet has some money making mechanisms you should learn.
So, the well sourced C.T.P.M teaches me the common sense in business and enlightens me and other passionate folk like you by providing the most requirements for small businesses to grow.
By now, I know how each vehicle of the CTPM works to drive in turn the next vehicle. They work as complete set of gears to make so many small businesses perform well on the Net and thus monetize well.
When I say I know, this is only to indicate that you would also be in the (know), or in this position from the first day, you started to build your website and your website services.
Camera shot from the American television series "Law and Order: Special Victims Unit". It is American procedural crime drama in television series produced by Dick Wolf for the NBC on September 20, 1999.
Conceptualized structure of businesses online!
Ah, well... although this business philosophy seems intriguing, but you may still need some lights on it. Perhaps, you may ask...
What is the conceptualized structure of businesses online?
Any small business on the Internet needs to have the owner of this business to conceptualize it. That means to build it around a concept. See the Ezine Acts Business and the Ezine Acts Internet Marketing.
When you build something around a concept, you conceptualize it. But, here is the catch... that concept should be resized.
You won't be broad and you won't be very narrow, either.
You want to be in the medium size of businesses and then discover the best concept in this medium to build it a business online that beat the other small sized businesses you see here and there, so that would help you stand out of the crowd and be proud of your discovery and original concept.
Is it that Simple?
Yes, it is simple. But, to be %100 correct and consider some facts, I should be honest and say, no, it is not. It is not for everybody.
It needs, as I stated above passionate people, motivated people, wise people, intellectual people and people with influence who depend on their minds to study it and apply it.
Camera shot from New York While CSI New York was running. CTPM could be used after researching a term you want to associate with New York to write about it on a content focused website.
Wise and influential people know it is vital to have conceptual structures to build their businesses online and have a tortoise frame of mind.
The tortoise frame of mind is that mind that does not accept things as static as pretended to be, but it goes beyond to discover the impulse that makes many things interest you dynamic...
Dynamic to get your influence to the other people who have the same interests, as yours. It is here, where you build business relations and partners in success, so your home business, or any Internet marketing you carry out could prosper.
That is what the CTPM takes to grow it from within. It makes every internet business and work at home business bloom... just like those businesses I mentioned at success stories. Here are many proofs.
However, many of them have missed how to start this concept by building infrastructures deep and on the surface of their web building tools. I was one of them, as you can understand from this broad concept website.
But, after learning hard, I came to realize the simple business philosophy of CTPM to implement it on other websites as you can see at HOA Political Scene and at 100 Beautiful Sites in the World, a website I built and gave it as a gift to my daughter, when she got to the university to study English Literature.
And here exactly, is where the C.T.P.M infrastructure comes to enlighten the methodology to building any successful web business and a network team.
So, the C.T.P.M as such is a process that helps you to KISS!
Feeling tempted?
How Does CTPM Help Me to KISS?
... if you wanna have that KISS to prosper!
But, remember… you don't need to kiss like an elephant. See How Do Elephants Kiss and enjoy the humor.
Perhaps, you want that KISS to prosper and here exactly, the C.T.P.M opens the process to conceptualize your small business by giving the keys to turn on that door.
Well, it provides deep and detailed lectures, but simple lectures to start the process of building income through content... just like that, using the best Business Center in the world.
It teaches the methods in simple language. You never need to have a dictionary to understand its lessons. It only keeps explaining the best ways to carry this process, implement it right, at the right time and then develop it to rock the Net.
You need to rock the Net, boy. Aren't you?
OK, I will tell you about one of my personal experiences, feeling obliged to throw some humors on your way. I intend to violate the CTPM sometimes to entice myself and attract some new ideas from working around environments and experiences to my mind.
Well, when I do that every time the PROCESS keeps on telling me, "No boy, it is only that one way to Rome and... if you really want my KISS at the Odeon Cine Hall in Florence or anywhere else, you should refresh your breath by doing that Colgate pasting first.
Free your content from rubbish. It is just meant the way your mouth breathes it".
Well, I have different tests of that KISS :-) and you know what, there is only one way to kiss like Stars.
How C.T.P.M helps me to KISS like stars?

How the Action Guide helps me build income through content in ten days?

How MYLW helps me build link popularity?
What is KISS?
Almost 75 percents of those who use the Internet to over-deliver their knowledge through content know what does KISS mean. This is actually because (and as it means) "keep it simple stupid" is a niche marketing phenomenon. So, it is a concept too. But, is KISS different from CTPM?
Well, KISS has some other ingredients, as the C.T.P.M has. I will highlight this in a second. The CTPM does not work without this concept, because when you keep the C.T.P.M stupid simple, people understand it and react positively.
So, KISS, is the outside concept, just at the neighborhood, that CTPM needs. It is not the heart of C.T.P.M. It is not the impulse that drives CTPM. So, consider it as the lungs of C.T.P.M.
KISS and MYWS Make the Combination of Pre-selling!
They support the CTPM process and work as principles of writing simple, so readers understand it easily and get your message right. This is what makes you stand as the expert in your niche and pre-sell yourself.
But, what is MYWS?
MYWS is Make Your Words Sell. It is an e-book. However, it is not just any e-book! It is one of the important Master Courses combined to support the CTPM process... just as MYKS, MYCPS, MYPS and MYLW.
People actually KISS when they do their businesses online wisely. This is because wise biz stands always versus to straight shooting in marketing any product or service.
KISS or perhaps wise biz goes through a pre-selling process to warm a ready-to-take action frame of mind. However, this or that process needs words. Intimate and purely honest words create that ready-to-take action frame of mind and persuade people to take action.
It all starts from the point of making your words sell! Therefore, I found strong combination between KISS and MYWS!
This is why the e-book Make Your Words Sell or MYWS is a complete guide to building persuading content for people to take action.
We need this mechanism called pre-selling even if we have products to sell. Pre-selling goes through intimate and keyword focused content to create a ready-to-take action frame of mind.
Yes, I should say this once more. Therefore, pre-selling is strong than straight shooting.
This e-book has been selling for $29.95 for 8 years now, and it is now free for everybody to benefit from the complete information about wise biz-marketing from cover to cover.
However, the CTPM process has another supportive ingredient called the Net Writing Masters Course. I found that going through these 6 ingredients is very important to acquire all the keys needed to achieve success online.
So, I am too confident that no body needs to hit the wall, when s/he feels stumbling or tired of the fast tempo of technology today. Those ingredients combined with CTPM make every difficulties very simple.
CTPM and MYCPS are Tools You Need... to build successful business online if you do not have any business.
They are also tools you need if you have already some businesses online, before the tempo of businesses online and the changing world of search engines drop yours.
In addition to CTPM, you may also be interested in the following Ezine Acts Articles, which include the Ezine Acts Business Financing, the Ezine Acts Business Publicity and the Free Website Traffic:
The Ezine Acts Articles is the site map (9 A), with its extensions at Ezine Acts Articles Section (site map 9 B), Ezine Act Articles Index (site map 9 C), Ezine Articles (site map 9 D), Submit Articles (site map 9 E) and Submit Ezine Articles (site map 9 F).
Businesses to Work Offline and also Online Using The C.T.P.M. They are included in the Ezine Acts Offline Businesses (site map 21 A), with its extension into Online Free Consulting (site map 21 B):
Aerobics Classes| Auto Tune Up Shop| Bartering| Basket| Business Financing| Business Financing Service| Business Ideas| Business Math| Business Planning| Business Questionnaire| Business Reports| Dating Services| Flea Markets| Garage Sale| Guests| Investor| Local Business| Merchandize| Party Plan Sales| Resume| Roommate Finding Services| Write Arabic WebPages| Write Compelling Advertisement|
Optimizing and Improving Your Online Business (included on the Ezine Acts Biz Marketing):
Best Ways to Feature Your Business| Ezine Acts Link Building Strategies| Ezine Acts Optimization| Ezine Acts Traffic Converter| Free Online Business Advertisement| Free Press Releases| Free Traffic| Guaranteed 1000000 Hits to Your Website| How to Convert Traffic Into Sales?| How To Improve Keyword Density Using Your Affiliates?| How to Improve Your Website Presence?| Improve Your Website Presence| Optimizing a Website| Search by Name| Search Engines Marketing| Search Engines Secrets| Search Engines Top Placement| Search Tutorial| Use Yandex and Baidu Searches| Websites Traffic| Yandex Search Engine|
Did you find the Ezine Act's highlights to simplify the CTPM useful?
If you found this page about CTPM useful, please do like and tweet it using the small buttons you see on the page. Pin the pictures on the page, or at the Ezine Acts Galleries and the Ezine Acts Photo Gallery. Thank you very much.
Read the updates at the Ezine Act Blog, get more information about marketing at the Email Marketing Media and see how to use the CTPM to produce and build digital and video products.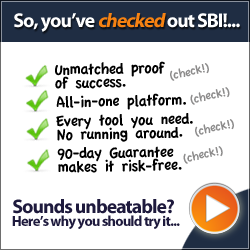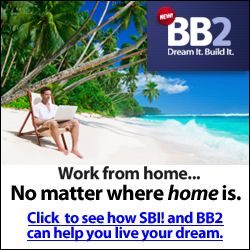 ---
Comments on the CTPM appear at the Ezine Acts Comment C2 Entries. Commentaries on the Ezine Acts Inspirational Articles, the Ezine Acts Inspirational Sites and the Inspirations and Motivations appear at the Ezine Acts Comments and the Ezine Acts Forums.
Comments on other businesses including the Ezine Acts Fine Arts, the Ezine Acts Literature, the Ezine Acts Motivational Articles and the Ezine Acts Motivational Sites appear at the Second Section of the Comments and the Zines Commentaries.
The Ezine Acts Love Commentaries including love problems are submitted through Love Consulting Services and Online Love Consulting Services. They are at those links, in addition to the Ezine Acts Love Entries, the Ezine Acts Love Stories and the Ezine Acts Sentimental Stories.
---
Ezine Act, Politics, Business and Love| Ezine Acts Art and Culture| Ezine Acts Art Links| Ezine Acts Associate Programs| Ezine Acts Business Forums| Ezine Acts Discussion Board| Ezine Acts Game Site| Ezine Acts Humanitarian Network| Ezine Acts Newsletters| Ezine Acts Political Section| Ezine Acts Web Security| Ezine Acts Website Maps| Ezines Site Maps| French Paintings| Khalid Osman's Network| Solo Build It Discussion Board| Small Business Consultancy| WBM| Wise Biz Marketing| Wise Biz Newsletter|
© All rights reserved. HOME-BIZ-TRENDS.COM is one of Khalid Mohammed Osman's Networks.