How to Build Business Relations?
Want to build strong business relations that remains strong even when the market suffers from inflation?
The article below shows you how to do that, especially if you have some narrow niches. It shows you how small businesses succeed while building intimate relations in businesses.
Intro: Instead of building business relations as beneficial to one partner in these relations, I consider seriously those relations could be more beneficial to all partners, if they build their relations the same way brothers and sisters in any family do.
This is why I wrote about the necessity of motherhood's ties in businesses, to build upon the intimacy it takes good relations in businesses.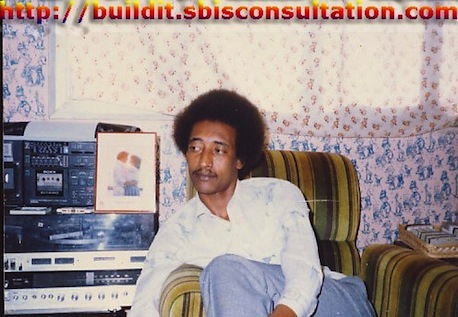 Journalist Khalid Osman on how to build good business relations and open the globe for motherhood's ties in businesses instead of partial benefits that flow into one direction.
Get posters to make your website beautiful and earn additional income at the same time.
I will consider adding links to this article, to open into those relations, from different aspects to understand the International trade very well and maintain good relations in this atmosphere of businesses. Watch the second section of the page below the main Ezine Acts Articles from time to time.
Before you get deep in the article below, you can be my friend and maintain some kinds of relationship in this regard, when you use the Contact Us form to bring your ideas about this topic in and when you subscribe to the political newsletter using the form you see at the linked page.
Why We Need Motherhood's Ties in Business Relations?
Article word count 560
I know the headline may appear unfamiliar and even strange in businesses to some levels. However, I am intentionally using it to enforce motherhood's relations in businesses. They reflect the sincerity you should have to help your business succeed.
When we feel everything cold, we need many kinds of intimacy and intimate "structural actions". You name the core of them. I am used to write strange terms like that one at the headline and the second one in this paragraph.
But, why motherhood's feelings?
It is of course because we both observe that, everybody loves his/her mother. We love the motherhood concept in general. So, sew the gestures.
Well, every time and then I found that there is something missing in the human relations in Europe. This is not towards me, as I have many good relations (from top people to average) as any other journalist, teacher and activist can build.
Nevertheless, relations here in practice stay business relations. This could possibly reflect on any other places outside of Africa or Asia. I am not intentionally identifying those two continents in this case.
However, family and human relations are warmer and fastener there. Any owner of any local business, whether its big or scaled small business, knows how to use that to succeed.
I have used "motherhood" as special concept in this article, since many people are concerned about building some business networks supported by partners in success to succeed both on the Internet and offline.
I wanted to say, business relations should not be "a buy and go" relation. I have discovered this, by the way, in the visual offline market in many places, but not in Sweden and Germany. It exists online too.
In addition, not only this of course, but some businesses there can easily, simply and whatever you can imagine, can say to you about a product or a service you wanted to buy; take it or leave it!
Are you serious? I may ask that businessman feeling a gut. How could a business man in any store say that to customers? Why he opened his store? Why he worked there without having good education in business relations?
I had seen my father long time ago building great base for friendship. He succeeded like star when he inaugurated the first shoes and cosmetic shop in our big city.
So, he was nick-named after his modern shop as a marketing brand and had been like Pierre Cardin, or Christian Dior for a long time.
The only failure in businesses there had been that we did not have the modern media that time in Africa.
Why We Need Motherhood's Ties in the Business Field?
We need these motherhood's ties in businesses to build strong base of customers and treat them not basically as customers but as friends or even brothers and sisters.
Therefore, using this metaphoric gesture is essential to understand how intimate personal relations impose sincerity over the scene of businesses. I sometimes describe that as "Shadow Strategies".
When we take this new term on the Web, then there are in fact seven shadow strategies to implement to help any home business succeed.
Unfortunately, big dogs do not care build intimate personal relations to express sincerity. Some marketers even do not need coloured people; forget about building motherhood's ties with customers.
It is absolutely right that no one can change this discrimination and the racial orientation behind it, as it exists in the market here and there.
However, those who are sincere to build global bases of good customers for their home based businesses do need to build strong conceptual motherhood's bonds, to acquire more clients.
They only build conceptual ties through high levels of credibility and transparency. I found it only in few businesses, especially in SBI with its success stories. Read about SBI here.
---
Who's Khalid Osman?
If you know him, write about his professional careers at the Contact Us link. Hey, you can write about any persona you know by this name, as there are many persons by this name in the world and build good business relations with them, when your forward the mentioned page.
---
One of the most useful and elegant gestures some generous people use while reading useful articles, such as business relations is to support those articles' directories, or those intended to build articles' directories.
Since it is simple and does not take much time, I encourage you to use one of the different ways in the support section of the business relations page to support this network.
Buy my Arabic Poems in the book you see at the right column, or…
Write about yourself providing any cultural career you have at the Contact Us page, or…
Write about Your City of birth, or city of residence and upload pictures from it at my daughter's website at Any Beautiful City, or…
Write about your favorite movie, or TV series at my daughter's website at iWatchBesTV.com, or…
Share Business Relations with your social media and the other services you see on the small buttons on the page. Tweet to Twitter, or pin one of the Ezine Acts Pictures in the Ezine Acts Photo Gallery. 
---
In addition to "BUSINESS RELATIONS", you may also be interested in the Ezine Acts Articles Section, which includes the Ezine Acts Biz Marketing Articles, the Ezine Acts Home Business Articles, the Ezine Acts Internet Marketing Articles and the Ezine Acts Offline Businesses Articles:
Aerobics Classes| Auto Tune Up| Bartering| Blogging for Pleasure| Business Center| Business Financing| Business Financing Service| Business Ideas| Business Math| Business Planning| Business Questionnaire| Business Reports| Business Strategies Cat| Dating Services| Email Marketing Media| Ezine Acts Associate Programs| Ezine Acts Business Financing| Ezine Acts Business Forums| Ezine Acts Business Opportunities| Ezine Acts Business Plan| Ezine Acts Business Publicity| Free Forex Signals| Free Radio Advertising| Investor| Search Engines Marketing| Wise Biz Marketing|
The following website building, optimizing, automating and writing empower the business relations page and the entire Ezine Acts Business.

Comments on BUSINESS RELATIONS appear at the Ezine Acts Comment C2 Entries. Other business comments appear at the Ezine Acts Comments, Second Section of the Comments and Zines Commentaries.
The Ezine Acts Love Commentaries appear at Ezine Acts Love Entries, Ezine Acts Love Stories and Ezine Acts Sentimental Stories.
---
Collective Consulting Services| Digital and Video Products| Ezine Act| Ezine Act Articles Index| Ezine Act Blog| Ezine Act, Politics, Business and Love| Ezine Acts Art and Culture| Ezine Acts Art Links| Ezine Acts Discussion Board| Ezine Acts Fine Arts| Ezine Acts Forums| Ezine Acts Galleries| Ezine Acts Game Site| Ezine Acts Humanitarian Network| Ezine Acts Inspirational Articles| Ezine Acts Inspirational Sites| Ezine Acts Literature| Ezine Acts Motivational Articles| Ezine Acts Motivational Sites| Ezine Acts Newsletters| Ezine Acts Political Section| Ezine Acts Traffic Converter| Ezine Acts Web Security| Ezine Acts Website Maps| Ezine Articles| Ezines Site Maps| Free Website Traffic| French Paintings| Inspirations and Motivations| Khalid Osman's Network| Love| Love Consulting Services| Online Free Consulting| SBI Discussion Board| Solo Build It| Small Business Consultancy| Submit Articles| Submit Ezine Articles| WBM| Wise Biz Newsletter|
© All rights reserved. HOME-BIZ-TRENDS.COM is one of Khalid Mohammed Osman's Networks.