How Do You Write Arabic WebPages?
Do you want to write Arabic WebPages?
Are you looking for any translation services to translate your content or your website from English to Arabic, or vice versa?
Writing Arabic webpages is not easy, it involves some techniques regarding the structure of non-Latin languages. Even some non-Latin languages have strange characters many web servers found difficult to write them correct, so they appear with errors.
The errors appear in strange characters, symbols, empty spaces, or broken links. The search engines drop pages with such errors from their index frequently, while they are looking for quality content.
This is a big problem, if you own a large scale or small business on the Internet and especially if you were using Arabic AdWords, writing bad Arabic ads and paying for other services to improve your website presence.
But, don't worry...
Every problem, including errors like those I have mentioned above has a solution. You should know how to deal with your language structure to write Arabic webpages correct.
Many people who actually use some publishing spaces on the Web, including owners of Arabic forums, think that they could build a business easily, as far as they know Arabic.
In fact, they don't know that publishing forums and writing good Arabic on Arabic webpages is not just like that (building websites and forums).
No, it is not. You could build Arabic webpages on the Internet and they will appear there for centuries without having a real presence of a successful website that depends first on Choose It (CI) to determine the best theme to use for that website out of your hobbies, lifetime experiences and knowledge.
Then after that, you need to have good business ideas from the CI tool I mentioned above, Search It to collect more data, and at the end use the CTPM Process to build that website.
The last process include the Action Guide, the Block by Block building, the optimization and the Monetize It machine. It even provide the complete guide to write for the Web. Yes, because writing for the Web is so different, as you can see below.
So, never think that you are building a business only because you are able to write Arabic webpages and publish some Arabic websites and Arabic forums.
For those who don't know, but they think they know:
Change this wrong perception. This is the first advice I have for you when you decide to write Arabic webpages. Skip reading the dots below to the part that I mentioned about writing for the Web and said it is different in Arabic.
Arabic is difficult when writing for the Web, as the Web or the Internet has been created basically for languages that run from the left to the right.
So, if your language, whether it is Arabic or not runs from the right to the left, you may find it difficult to write Arabic webpages.
There are three issues in "write Arabic webpages" to help you do things regarding the Arabic language right. It all starts on the Web.
The first issue is to help you write Arabic webpages correct.
The second issue is to help you translate your content from English to Arabic, or vice versa.
The third issue is to help you write Arabic advertising, such as Arabic AdWords correct. That is because bad Arabic AdWords make you lose money twice.
To help you write Arabic webpages correct, use the second form. Provide good information concerning your Arabic webpages. Write good personal information about you and enter your email and other contact details in the form.
In addition to write Arabic webpages online, you can use this form also to request help to write good Arabic offline, if you had some Arabic scripts you wanted to correct, or you just wanted to improve your Arabic copies.
To request translation services to translate English webpages into Arabic, or vice versa use the Language Translation form below, or at the inked page.
You should also provide good information about you and your pages, plus the web-address of your pages to take a look. That is it.
The idea of how to write Arabic WebPages came to my mind through the Arabic WebPages I mentioned and linked to them above. This actually happened after I have observed Arabic advertisements on Google AdWords and of course Google AdSense.
Some people used the ads copy writing service on those pages and requested me to write them Arabic ads from an English ad copy. When I finished this job with one new customer, he asked me about how he could publish good Arabic pages.
He referred me to one of his pages. He apparently used a translation software to write Arabic webpages. I found bad Arabic translation to the pages when I got there.
He needed to reedit the pages completely using correct Arabic language and redesign them in a proper way to reflect a professionally published website.
I consulted him without even thinking of using this translation as a business. I recommended SBI for his English website, because I know everything about SBI in and out. However, he surprised me asking of a translation quotes to 6 full pages.
This is quite a big job. I of course have translated many articles from English to Arabic and vice versa as journalist over thirty years.
I have done many of my reportages and interviews in English and then translated them into Arabic, even when I was enjoying my time sitting on some streets, parks and pubs, which makes my personal experiences so exciting.
Moreover, I translated the Labour Proclamation of Eritrea and some curriculums into Arabic and that was a hard experience working with articles in the law and education.
However, now here comes a fresh request to give me some business ideas and to make this service jump into my mind as an online profession and... of course a good home based business. You never know when some business opportunities open unthought of businesses.
So, this is why I published "write Arabic webpages".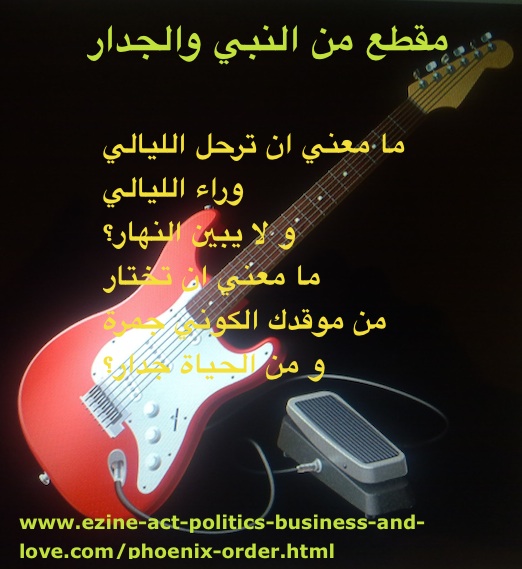 Therefore, here we have a go together to translate, or write Arabic webpages...
New translation services to WebPages from English into Arabic.
New translation services to books from English into Arabic.
New translation services to articles from English into Arabic.
Yes, (the vice versa) is applicable here too.
Are you about to ask for one of those translation services?
You will do well if you go for it. Do one of the following:
Ask for a review to your webpage.
Send some lines from the book you want to translate and let me know the size and the numbers of the pages.
Send excerpts from the article and let me know how many word count is the article.
Use the form associated with the service below.
Please type "Not Applicable" in the last two fields in this form. Thank you.
Please note that, other people who want to list their own Language Translation services could use the second form. They should provide credential and confidential details about themselves and their translation businesses.
Otherwise, I will not just list any translation here. I need to know you and trust you before doing that, so other people seeking your translation services could trust you too.
الكتابة باللغة العربية علي الانترنت لها اسرار
ليست اي اسرار... بل اسرار مفيدة ومربحة
الكتابة باللغة العربية في اي صفحة علي الانترنت تختلف كثيرا عن الكتابة بلغات لاتينية. معظم الوسائط التقنية المستخدمة علي النت تعمل برموز تستجيب للغات اللاتينية. الا انه رغم ذلك توجد شفرات تقنية يمكن استخدامها للكتابة علي النت عند استخدام هذه اللغات التي تبدآ كتابتها من اليمين الي اليسار. ليس ذلك فحسب، بل توجد بعض الوسائط التقنية لتسهيل استخدام اللغة العربية من بين هذه اللغات التي تجري كتابتها من اليمين الي اليسار في هذا المجال لتسويد الصفحات، تصميمها ، اضافة الوسائل المساعدة كالصور والفيديوهات والصوتيات الاخري واخراجها يصورة جيدة.

ومن ضمن الاهميات الاخري توجد تقنيات خاصة بفرز الصفحات العربية علي محركات البحث وتمكينها من احراز مواقع متقدمة عند كتابة اي كلمة او فقرة في محركات البحث والظهور بالتالي علي الصفحات الاولي عند اجراء البحث الالكتروني باستخدام هذه المحركات. الا انه في هذا الاطار لابد من القول بان وسائل معينة تساعد حتي علي الكتابة العربية بصورة صحيحة علي الانترنت وذلك لان كتابة اي لغة او نشر اي صفحات علي الانترنت يختلف عما هو سائد خارج هذه الشبكة، اي في المنشورات الورقية او الكارتونية.

علي هذا النحو، لابد من الاستعانة بهذه التقنيات عند الشروع في اي محاولة للكتابة والنشر علي الانترنت قبل التفكير باي شئ اخر.

و يصدق القول في هذا الاطار، ان التفكير المسبق في موضوع الكتابة علي النت لابد ان يشمل نوعية المادة التي تريد كتابتها علي النت، كيف تكتبها، ماهي الكلمات المفتاحية في مادتك؟ كيف تستخدم هذه المفاتيح او الرموز اثناء كتابتك للمادة؟ لماذا تحتاج لاستخدامها بتلك الطريقة؟ وربما تحتاج ايضا الي معرفة المفاتيح او الرموز الاكثر ربحية علي الانترنت.

اي كتابة باللغة العربية علي الانترنت لا تلتزم بهذه المفردات التقينة المهمة لا حظ لها من النجاح و لا يمكن ان تحرز اي مكاسب مادية. هذه خلاصة القول وذلك امر واضح طلما كان معظم الباحثين علي النت يستخدمون هذه الكلمات المفتاحية او الرموز للحصول علي ما يريدون من معلومات حول اي امر من الامور المهمة في حياتهم. اما اذا كان بعضهم يستخدمها للتسلية فقط، فربما تصل الي نتيجة تتلص في انه لا توجد فائدة من استخدامك لهذه التقنية. ذلك بطبيعة الحال لان الباحث للتسلية لا فائدة منه. الا انه بمكانك استخدام حتي التسلية (التي بدآ لك انه لا فائدة من ورائها) وتحويلها الي فائدة بالنسبة لك، حتي اذا لم يشتر ذلك الباحث عن التسلية شئ من موقعك. كيف؟ اها… هذا هو سر الاعمال علي الانترنت الذي لم يكتشفه احد في العالم الناطق بهذه اللغة بعد وهو بكل تآكيد موجود علي هذا الموقع وموجود عبر الاستشارة لمن لم يكتشفه من بين السطور الانجليزية في هذه الموقع.

ربما يبدو هذا الامر، واقصد الكلمات المفتاحية او الكلمات الرموز ومن بينها اكثر الكلمات ربحية علي الانترنت غريبا عليك. واقعيا، هو غريب جدا، اذ انه حتي اللغة الانجليزية واللغات الخري تحتاج الي هذه التقينة التي ذكرتها في هذه الفقرة وسابقتها.

الا انه يوجد حل هنا، اذا كانت لديك اي اسئلة تختص بهذه التقنيات. كل ما عليك ان تفعله هو طلب الاستشارة في هذا الامر عبر استمارة الاستشارة الموجودة في رابط علي هذه الصفحة. كل استشارة تقنية في هذا الخصوص هي استشارة برسوم يتم التفاق عليها بعد تسليمك لاستمارة الاستشارة.
You can use any genre of arts, such as You See in this Example of Anish Kapoor's Architectural and Sculptural Artworks to write Arabic webpages. Get posters to make your site beautiful
In addition to "Write Arabic WebPages", you may also be interested in the following articles in the Art Links, Site Map 11 with its extension into sub-site-maps at Art and Culture, Fine Arts and French Paintings:
Arts and Cultures:
African Art| African Literature| Art Essence| Art Stores| Bilingual Websites| Build Automated Content| Build Web Pages| Chinua Achebe's World| Editing and Publishing| Emecheta| Exhibiting Online| Ezine Acts Bookshop| Language Translation| Malerier| Multicultural Project| Paintings| Photography| Publishing| Sell Paintings Online| Sudanese Art| 
Dance Music and Songs:
Dance| Music| Native Americans Videos| Red Indians Videos| Salsa Samba Dances| Sudanese Music| Sudanese Song| 
Digital and Video Products:
Audio Products| Digital and Video Products| File Converter Software| NTI Home Video| Video Converter| Windows Movie Maker|
French Paintings and Painters:
Claude Monet| Edouard Manet| Henri Matisse| Jean Bernard Carillet| Jean Honore Fragonard| Paul Cezanne| Paul Gauguin| Pierre Auguste Renoir| Raoul Dufy| 
My Books:
Arabic Phoenix Poetry| Arabic Poems| Phoenix Order| Wakening of the Phoenix|
New Pages:
Apple| Caricatures| Cartoons| Comment C2 Entries| Funny Advertising| How Do Elephants Kiss?| Safari, The Worst Internet Browser in the Worldwide Web| Safari, The Worst Internet Browser in the Worldwide Web - Comments|
Videos, Chat, Games and Shows:
Video| Video Games| Video Shows| Video Talk|
If you found "Write Arabic WebPages" useful, please share it with your social media services through the small buttons at the left and at the bottom of the page. You can also like write Arabic webpages, or tweet it using the small buttons at the top of the right column. Thanks.
Use the comments form at the end of the page to comment on "Write Arabic WebPages". To request online free consulting services, use the form on the linked page.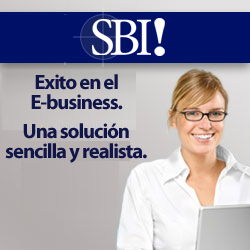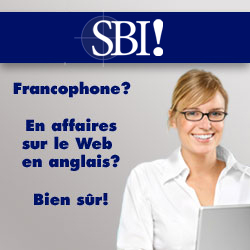 Contribute and Let's Know More!
Contribute, share your opinions about what you read and build your own pages here. It is easy! When you submit the form, get your gifts from the next page. Use them to make your life more better.
Comments on "Write Arabic WebPages" appear below the comment form at the second section of the page.
"SBI" on the link at the bottom of the page empowers "Write Arabic WebPages". You can use it to empower any idea you have in mind.
---
Ezine Act, Politics, Business and Love
|
Ezine Act Blog
|
FAQ
|
Collective Consulting Services
|
Consulting Services
|
Free Consultation Services
|
Online Free Consulting
|
Online Free Consulting Services
|
Online Political Consulting
|
Political Consulting Services
|
Online Business Consulting Services
|
Small Business Consultancy
|
Online Love Consulting
|
Online Love Consulting Services
|
Consulting
|
Consulting Question
|
Consultation Services
|
Love
|
Home Business
|
Email Marketing Media
|
Humanitarian Network
|
Free Website Traffic
|
Inspirations and Motivations
|
Motivational Articles
|
Motivational Sites
|
Inspirational Articles
|
Political Section
|
Articles
|
Articles Section
|
Website Maps
|
Art Links
|
Khalid Osman's Network
|
Games Sitemap
|
Business Financing
|
Business Forums
|
Biz Marketing
|
Wise Biz Newsletter
|
Wise Biz Marketing
|
WBM
|
Newsletters
|
Home Based Business
|
About Me
|
About SBI
|
Arabic SBI
|
e-Learning College
|
SBI Discussion Board
|
SBI e-Learning
|
Start Learning from Free Resources
|
Success Stories
|
Things Interest You
|
Discussion Board
|
Business Center
|
Business Questionnaire
|
Business Relations
|
Business Reports
|
Twitter
|