Yandex Search Engine!
by Admin
Well, Yandex search engine (NASDAQ - YNDX) proves daily that it becomes the best search engine to rely on.

It has been chosen as the default search engine in Windows Phone 8 in Russia and the Commonwealth. The company announced that this week.

At the same time, Yandex search engine has introduced new technology to enable searchers to perform complex searches without having to refine or rephrase their search query.

Last week, the biggest Russian search engine said in its reports that it has achieved an increase of 45% in sales and reached 60% of the market search in Russia.

It also develops maps starting with Europe and the US maps using Navteg, the mapping division of Nokia, which enhances not only the navigation, but the location based products and open the market for greater potentials for investment.

It introduced a mapping site for Turkey. Technology observers suggest that the Yandex search engine is taking the battle to the ground with Google in Turkey.

This challenge to Google is not only in Turkey, but it is also in other states in East Europe and maybe in some other countries in the Middle East in the future.

The App Store of Apple began promotional efforts for customers to download Yandex search to use on their smart phones - iPhones.

In addition, Yandex released a version of browser to incorporate Opera's Turbo webpage, using their compression technology.

The Russian language is not a problem by now, as searchers could use English to search the web, whenever they want to do so. It also offers its bar as an add-on for Mozilla Firefox and Microsoft IE.

Use the Yandex search box in English to search WebPages in this network, or in the entire Web. Add the Yandex search engine's bar to your Internet browser and enjoy the new technologies.

* If you liked this page about Yandex search engine, please tweet, or like, or share the website with your services through the small buttons you see on the page.



* You are at Yandex Search Engine. You may like to know Use Yandex and Baidu Searches.

* Read the entry at Ezine Acts Forums.

* Read search engines at: Free Website Traffic| Guaranteed 1,000,000 Hits to Your Website| How to Convert Traffic Into Sales?| How To Improve Keyword Density Using Your Affiliates?| How to Improve Your Website Presence?| Improve Your Website Presence| Search| Search by Name| Search Engines Secrets| Search Tutorial| Websites Traffic|

Yandex search engine and other search engines are very important to webmasters to get search engines top placement, drive free traffic to their website and monetize their efforts.

They use the tips on the Ezine Acts Link Building Strategies, Ezine Acts link exchange and value exchange along with other methods called (onsite criteria and outbound links) to achieve good presence.

All of this happens because Yandex search engine and other search engines are also important for search engine's users to find the information they are continuously looking for. The information is perhaps at many websites.

Therefore, gifted, passionate, serious and engaging web masters always focus on Narrow Niches and look for the best Ezine Acts Optimization methods. However, optimizing a website is really getting tougher for many owners of home based businesses.

It is getting tougher because many small business's owners forget to concentrate on two methods, one of them is Choose It and the other is CTPM to do the job better.

So, you and other websites' owners need to focus on them to improve the websites and do your search engines marketing better.

See how search engines are important to drive free website traffic through the following tips (The collective tips provide methods):

Best Ways to Feature Your Business| Ezine Acts Business Publicity| Free Online Business Advertisement| Free Press Releases| Free Publicity| Free Radio Advertising|

* However you should Build Web Pages and then Build Automated Content.

* Are you from Russia?

Read and write about your city and upload pictures from it at Altai Mountains and Any Beautiful City.

* Share the Ezine Act Blog. Use the small buttons.

* Forward Wise Biz to your friends to read and share the blog.

You'll get gifts when you forward, or write. The gifts show you how to use your hobby, or your passion to build it a business on solid grounds, even if you were a student.

Then, you'll find that hobby generating income for you when you graduate, so you could continue with it to improve your life.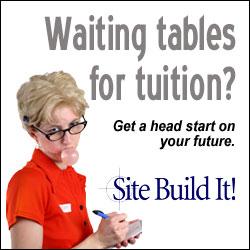 * Improve your life at About Me| About SBI| Arabic SBI| e-Learning College| SBI Discussion Board| SBI eLearning| Start Learning from Free Resources| Things Interest You|