Start Learning from Free Resources!
by Admin, Newsletter Publisher
Start Learning from Free Resources!

Start learning from free resources, such as the Wise Biz Newsletter to acquire good volume of free information that could improve your living and any other things you do in between.

Yes, you can use any other free resources and that will always be the best thing to do to acquire more information.

I have subtracted the following paragraphs from the mailing list of the Wise Biz Marketing 50, because I feel they could be anecdotes to add at the end of the edition to add more weight to the page. So, here they are.

This periodical or as it happens newsletter goes to more than 18,000 people through two mailing systems. Use the comments form at this direction to bring your indexing into lights. Thanks.

What I am up to? I absolutely feel obliged to help my friends read those useful sources to interact with these technologies in the Web and profit from them. They profit from them when they start learning from free resources. Not only free, but also useful.

If I were you, I will start with those free sources, use them and then upgrade to the paid source I like best, absolutely when I witness improvement. It is 100% better to try so you get convinced.

For example, if I am a good reader who loves to read books, and I have some money shortages, I could download free Kindle and then add some free books from the same source.

If I own a small business online and I want to run some videos in my website, I could take relevant videos (those supporting my content) from any video platform, provided that they do not lead to bad websites.

I am sending some videos and I hope your system support playing videos on your email box, while reading the newsletter. If in any case you cannot see video shows in the body of the messages sent to you, you can view them online and find help to produce audio and videos. See educational units at

Audio Products| Digital and Video Products|

If you want to use any video idea to make some profits, visit the waiting tablets on the image you see below to get complete set of tools that make it possible to succeed.

Special reminder: if you are in the zones where the fall is in or about, get your love to nature in messages from my daughter's 100 Beautiful Sites in the World and share the love on your walls at home, or even on your walls in some social media services!

You can even learn how to use the fall as a theme for your website, build it good theme focused content and improve your livelihood by only using this simple nature concept. They are many fall's products out there... even medical and security products to support your fall themed website. In fact, they save your home too.

Feel my intimate warm and friendly impulse on your walls too. I anticipate the fall is saying something like this! Anyway, the sense of arts brings us all close to each other. I need you.

You can also use the website provided above to start learning from free resources, learn even about your city and other places in the world.

If you could not see your city of birth, or your city of residence there, just share it. Write about it and upload pictures through the form on Any Beautiful City. Other readers will love you for that and I am too.

Are you addicted to read? You can get free kindle from here. Look at the right column, or just type free kindle in the search box. Add kindle and point where to find the free kindle and the free books.

Did you find "start learning from free resources" useful? If it is useful, please do share, tweet and like it using the small buttons on this page. You can also use the comment link at the bottom to comment on "start learning from free resources".



* You are at Start Learning from Free Resources.

* The Wise Biz Newsletters site maps:

Ezine Acts Biz Marketing| Ezine Acts Newsletters| WBM| Wise Biz Marketing| Wise Biz Newsletter|

* The newsletter's home page at Wise Biz.

* Are you fluent in Chinese, Dutch, French, German, Italian, or Spanish?

See Chinese SBI| Dutch SBI| French SBI| German SBI| Italian SBI| Spanish SBI|

* Share the Ezine Act Blog.

* Forward Wise Biz to your friends to read and share the blog.

You'll get gifts when you forward the newsletter. The gifts show you how to use one of your hobbies to build it a business on solid grounds, even if you were a student.

Then, you'll find that hobby generating income for you when you graduate, so you could continue with it to improve your life.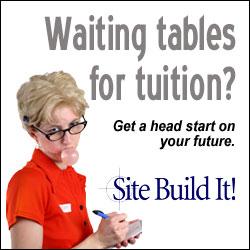 * Improve your life at Choose It| e-Learning College| Success Stories| Things Interest You|

* Get business ideas at:

Bilingual Websites| Build Automated Content| Build Web Pages| Business Ideas| Business Math| Business Planning| Business Questionnaire| Business Relations| Business Reports| Ezine Acts Business| Ezine Acts Business Opportunities|

* Get opinions from the commentaries:

Comments| Ezine Act Articles Index| Ezine Acts Business Forums| Ezine Acts Comment C2 Entries| Ezine Acts Comments| Ezine Acts Discussion Board| Ezine Act's Forums| Ezine Acts Love Commentaries| Marketing Strategies Comment| Marketing Strategies Comments| SBI Discussion Board| Submit Articles| Submit Ezine Articles|