Are the AccessoryAds Good Alternatives to AdSense?
The first time I published the AccessoryAds as they could be best alternatives to Google AdSense, I was just about to predict the future. But, since that date more waters ran under the advertising bridge and many advertising alternatives to AdSense have sprung.
The page is old. So, to keep you with the updates and the development of relevant links to this topic, I have just tweaked this page with its content posted again as is, but you can read at the second section of the page about the new advertising alternatives to the AdSense.
At the same time, I consider few affiliate programs are also best alternatives to monetize your website. The affiliate marketing articles explains that more. You can find them on the marketing category at the right column.
If you found the AccessoryAds useful, please do like, tweet, or share it with your social media network.
It is also best to read the articles I publish on the Ezine Act through your accounts at Yahoo, Google, Bing, or any other account you have. Look at the small box at the top of the left column.
Is 7Search.com About to Be Google's Rival?
Preamble:
AccessoryAds enable webmasters to display targeted ads on their websites without competing with their offers, the same way AdSense can do, when you filter your ads.
Accessory Ads provide the means for advertisers to also bid on focused keywords. They help webmasters monetize their content, maximizing their page impression.
Through its new program, 7Search.com plans to push the envelope of the targeted ads to its full extent. That is actually more than what 7Search.com is doing right now through its pay per click (PPC) marketing campaigns.
How the AccessoryAds Work?
The Accessory Ads program has been designed to help those Internet marketers, publishers and webmasters monetize their websites through their own content, by what 7Search.com calls "Category-Accurate Ads".
7Search.com as a parent site of Uniterra.com, utilizes the Uniterra article submit services to fund authors and to spread its (PPC) program to reach the top of the (PPC) marketing.
Uniterra places all contributed articles in general categories, to generate traffic to its web space, and income to their own products, while helping different authors get more free traffic to their websites.
Uniterra implements the Accessory Ads program to enhance this marketing and advertising industry and to refresh that could be a completely prosperous future for the new project.
The company kicks off this project, through which all authors could make revenues from their articles instead of just helping the company to get the most profit from them.
It seems that this program is designed to help the contributed authors share revenues with 7Search.com. Through registering process, those authors need to join 7Search.com affiliate program in order to make their AccessoryAds revenues work.
When the author participates in this program, he/she'll not only build his link popularity and attract well targeted traffic to his/her blog, from general listing.
But he/she can also target his/her content from other preferred categories and monetize his/her articles using the Accessory Ads program through its affiliate channels.
All that the author will need is to check a box for this special classification whenever he/she submits his/her articles.
That's to say, he/she should check a box says that he/she's an AccessoryAds author, and provide a URL to his/her article on his/her own website.
Uniterra will then place these articles with its improved placement.
This is the only difference between Accessory Ads and AdSense from this first look. AdSense does not have this articles vehicle to spread the monetization modules.
Technically, in this area, the one Accessory Ads Unit displays three Units with five ads in each, in different colours; on each page, you place the ads units on it.
Who's eligible to participate in the 7Search.com affiliate program?
All authors who are residents in the USA, Canada, UK, Australia, New Zealand and Ireland are eligible to participate in the 7search.com affiliate program.
So, while the AccessoryAds are limited here to those areas, the AdSense is International.
The Chicago IL based company, 7Search.com, plans to be Google rival based on the last development of the AdSense experiences. It seems that it works hard to learn from the AdSense what the AdSense is missing!
Well, could we learn from such lessons, to develop our own crazy products;-)
---
In addition to the AccessoryAds, you may also be interested in the Ezine Acts Articles in the Ezine Acts Articles Section along with the articles in the advertising category of the Ezine Acts Business Publicity and the Ezine Acts Offline Businesses below.
See the right column and the bottom of the page for more monetizing and business financing articles. However, most of the articles belong to the Ezine Acts Internet Marketing Section, the Business Strategies Cat. and the Ezine Acts Art and Culture.
Articles about Advertising and Traffic:
AdSense Colours| Ad Sheets| AdWords| Arabic AdWords| Bad Arabic Ads| Bulletin Boards| Classified Ads| Communities Marketing| Discount Cards| Ezine Acts Advertising| Ezine Acts Optimization| Ezine Acts Publishing| Free Advertising| Free Online Business Advertisement| Free Press Releases| Free Publicity| Free Radio Advertising| Free Website Traffic| Funny Advertising| How to Convert Traffic Into Sales?| How to Get Money Fast?| How to Improve Your Website Presence?| Improve Your Website Presence| Instant Cash| Marketing Ideas| Optimizing a Website| Personal Sport Scorecards| Sales Letter| Search Engines Secrets| Search Engines Top Placement| Shopping Center Papers| Websites Traffic| Write Compelling Advertisement|
You can add the AccessoryAds to any of your social media services on this page, when you click on the small buttons at the top of Accessory Ads. Tweet to Twitter, share the page with your services, or pin the pictures on the Ezine Acts Network. Thanks.
You could view commentaries on the Accessory Ads and other pages at: Comments| Ezine Acts Business Forums| Ezine Acts Comment C2 Entries| Ezine Acts Comments| Ezine Acts Discussion Board| Ezine Act's Forums|
Accessory Ads & Other Alternatives May Not Work for You… So, What to Do?
The strong alternatives to Google are many, but in my opinion the best is recently info-link.com followed by none. The Accessory Ads are seemingly not working any more better, since the publication of this page.
If Google doesn't make you any Adsense revenue, or if your Adsense revenues are not as you expect in a given term of time, you can try other alternatives to Google Adsense.
However, you should first check your content. Adsense and Adwords work better with theme focused content websites built out of narrow niches. Why? Because many of the successful small businesses are well focused and they almost have not serious competition.
Searching for alternatives… Affiliate programs could be good if selected wisely to support your content. See the Ezine Acts Affiliate Programs.
For example, if you are writing articles in your narrow niches about website building, optimization tools and other technical ingredients to make websites work, you could affiliate yourself with the SSAP and present something about Solo Build It to your targeted market.
If you are writing about fine arts, such as caricatures, paintings and sculptural works, or publishing poetry and literary works, you could affiliate yourself with the Arts Network and Amazon Network to support your content and get your readers satisfied. See example at the Ezine Act's Bookshop.
The AccessoryAds could be stopped by now. But, I hope rest of the information on this page is helpful.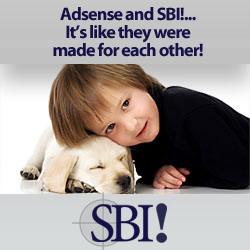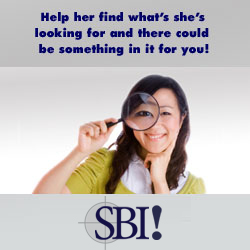 ---
Blogging for Pleasure
|
Collective Consulting Services
|
Digital and Video Products
|
Email Marketing Media
|
Ezine Act
|
Ezine Act Articles Index
|
Ezine Acts Art Links
|
Ezine Acts Associate Programs
|
Ezine Acts Biz Marketing
|
Ezine Acts Business
|
Ezine Acts Business Financing
|
Ezine Acts Fine Arts
|
Ezine Acts Galleries
|
Ezine Acts Game Site
|
Ezine Acts Home Business
|
Ezine Acts Humanitarian Network
|
Ezine Acts Inspirational Articles
|
Ezine Acts Inspirational Sites
|
Ezine Acts Literature
|
Ezine Acts Love Commentaries
|
Ezine Acts Love Entries
|
Ezine Acts Love Stories
|
Ezine Acts Motivational Articles
|
Ezine Acts Motivational Sites
|
Ezine Acts Newsletters
|
Ezine Acts Photo Gallery
|
Ezine Acts Political Section
|
Ezine Acts Sentimental Stories
|
Ezine Acts Traffic Converter
|
Ezine Acts Web Security
|
Ezine Acts Website Maps
|
Ezine Articles
|
Ezines Site Maps
|
Home Based Business
|
Home Biz Trends
|
Home Biz Trends Blog
|
Inspirations and Motivations
|
Khalid Osman's Network
|
Love
|
Love Consulting Services
|
Online Free Consulting
|
SBI Discussion Board
|
Site Build It
|
Small Business Consultancy
|
Submit Articles
|
Submit Ezine Articles
|
WBM
|
Wise Biz Marketing
|
Wise Biz Newsletter
|
Zines Commentaries
|
© All rights reserved. HOME-BIZ-TRENDS.COM is one of Khalid Mohammed Osman's Networks.