What You Should Do When AdSense Drives You to Drink?
AdSense drives some people to drink, as some fellows in the social media marketing network told me in some group posts about this advertising module Google offers to websites' owners to facilitate the money making mechanisms on the web they are using!
I have never imagined that the Ad-Sense could borrow Britney Spears' smile, or wear Joan Collins' lingerie ;-)
I am trembling of the connection between the first sip and the sentimental actions that follow and scroll all the way down to that spot inside the lingerie ;-)
However, although it appears poetic following the in-line indication of it, the sip of the wine (or whatever drink you have) leads the inspiration to draw the lines between Britney Spears's smile and Joan Collins' lingerie. Don't go farther following the contours of your ecstasy, or you'll miss the leads in the article ;-)
Things You Should Consider While Dealing with Adsense!
But, let's go... seriously, this page with the linked pages show you some useful advertising tips to consider while dealing with advertising modules, from Google AdWords to other in-text ads and ad sheets provided by online advertising companies.
It could make sense to sense it while testing it, so you could escape dirking because of this advertising module following the tips below.
Some people are working hard with their ad units. They even do not know how to work smoothly and effectively on their Google advertising module to code their units and embed them into their websites.
Many newbies and other savvy webmasters, alike are wondering about some difficulties they encounter, while dealing with this advertising module to monetize their websites. They misspend their time searching for strategies and tactics.
All this is natural. However, I and other web masters have learned through trials and errors how to save our times dealing with AdSense and even attract it to follow our web-behaviours.
The web-behaviors include everything we do while researching the main keywords that we use to write content focused on single themes, each of which is different and relevant to the main keywords.
The keyword-focused content drives the type of the advertising you read on the AdWords sheets. The relevancy between the Adsense and the AdWords is intact, as you use the first one to make money and Goole used the second one (nevertheless, you could use it too) to make substantial income through content provided by others.
The content itself is the basic formula that drives the Adsense and thus the AdWords to work, reading and following the seeds of keywords of that content.
Seems interesting?
Yes, it is attractable. You only need to sense it.
How it works?
How it belongs to AdWords?
How AdWords work?
Sensing all of that keeps it working with your targeted keywords, for each page in your website. Let's say you have a page about attracting free website traffic. That is your keyword, which comes in 3-word term.
When you position it across the lines, or aligned (left-right) where this keyword phrase appears, it will never bring other types of ads, but only ads about free traffic.
So, you attract it to follow your web-behaviors on your own website, when you get it positioned to serve your search terms. But, visitors of your website attract it to follow their web-behaviors too.
How?
They use keywords to get to sites looking for information, services, or products.
Let's move forward...
How to Work with Adsense Units?
One of the wrong methods to deal with ad units is to copy them from a website page to paste them into another website page, or to copy them from blog to blog it too through the FeedBurner's Communities Marketing, but not Yahoo's.
You do not need to copy ads units like this, from blog A to blog B. This makes error most of the time. In stead, use the following instructions.
I recommend the following methods to save your time by doing your AdSense coding one time and use it for as long as you want, so you will never need to do it on your Google account unless something changes.
Create a WordPad document in a folder. Name that folder "Google AdSense". Perhaps, you may open an AdWords account in the future, so you could name the second folder in the future "Google AdWords".
Name the WordPad document "Ad-Sense". You may need to name other WordPad documents as "Ad-Sense for Search", "Referrals", "Channels" etc… later, and save them to the same folder.
Note that Google referral program has stopped three years later from the date I first published this article. I just tweaked it here as is, because of some kinds of development in the tools I am using.
Before you're getting further and so as not to complicate this process for you, create a main directory and name the folder of this directory "Google" and move that first folder you made to it.
Open your WordPad document "AdSense" and open your account to copy and past ads from there to your document. Use description above each ad unit to describe the unit (length, colour, format, channel etc...) so you will find it easy every time you want to choose an AdSense unit from there to place it on your website... More below.
The Ads unit description I meant goes this way:
468x15 - 4 links text ads
468x15 - 5 links text ads
728x90 leaderboard - text and image ads
Text and image skyscraper ... and so on.
When you login to your Google Ad-Sense account, click on "Ad-Sense Setup" on the bar below Google logo. In addition to the Ad-Sense for search you'll see the other setup methods for "Ad-Sense for content" and "Referrals". Sorry, Google has discontinued this one.
Clicking on each of those two text links will guide you thoroughly to complete setting up your "Ad-Sense for content" and "Referrals".
You can implement the same methods when you copy Ad-Sense for search codes, and each of the referrals codes to paste them below the proper description in your WordPad document "Ad-Sense".
You can use this method for Ad-Sense for Search:
Google AdSense for Search – Small size 15
Google Ad-Sense for Search – Small size 08
Google Ad-Sense for Search – Big size 40 etc…
Copy and paste Ad-Sense for Referrals in your WordPad document "Referrals" below descriptions such as:
Ad-Sense for Referrals text links
AdSense for Referrals buttons
Ad-Sense for Referrals banner
AdWords Referrals text links
AdWords Referrals button text green
Firefox small buttons text colour green
Firefox small buttons text colour blue
Firefox small banner text colour green
Firefox small buttons text colour blue
Picasa small buttons text colour green, etc...
While working with Ad-Sense text and image links, I usually organize my work at my Google account.
I begin this process by opening a text editor and save it as "Ad-Sense Texts and Images". I'll then descend at the ads format's drop-down menu from the "728X90" Leaderboard to the "120x240" Vertical Banner.
Following this process, I should edit my colours to harmonize the look and feel of all of my websites and blogs. And I'll add the categories to the ads to track them.
The following steps make it easy for me whenever I need to add Ad-Sense to over 33 websites and blogs. I actually edit my text file while I am copying and pasting the hotmail codes to it this way:
AdSense Leaderboard Process:
728X90 Colour: Yellow Cat: Biz marketing
728X90 Colour: White Cat: Happiness
728X90 Colour: Green Cat: Ezine act
728X90 Colour: Viola Cat: Motivation
728X90 Colour: Blue Cat: Optimism
728X90 Colour: Purple Cat: Self-influence
728X90 Colour: Purple Cat: Self-influence
728X90 Colour: Maroon Cat: Free consultation
728X90 Colour: Silver Cat: Free consultation
728X90 Colour: Lime Cat: Free consultation
728X90 Colour: Teal Cat: Free consultation, etc...
AdSense Vertical Banner Process:
120x240 Colour: Lime Cat: Biz marketing
120x240 Colour: Red Cat: Biz marketing etc.. following the Leaderboard Process.
Ad-Sense Banner Process:
468x60 Colour: Maroon Cat: Free consultation
468x60 Colour: Aqua Cat: Free consultation, etc... following the Leaderboard Process.
You can adjust like this according to the categories and pages you have on your website and build your ads channel in your account the same way.
By that time I end with those steps I will find a great text file at my document folder or at my Desktop to refer to it every time as quickly and easily as possible. This process saves me time and efforts while building the Ezine Acts Home Business.
I really love to work this way and I am sure that it will help you work smart with your AdSense to monetize your home based business. The only one process that you'll need after this is how to optimize your Ad-Sense and where to place it. That depends on what your content is saying. Think of this twice.
When you complete this method you will find that you have completed a job that will not only save you time and efforts, but it'll organize the way you are promoting the Ad-Sense on your websites and blogs.
* In addition to this topic, you may also be interested in the following Ezine Acts Articles in the Ezine Acts Advertising section (within the Ezine Acts Business Publicity), the Ezine Acts Articles Section and the Ezine Acts Business Financing section of the Ezine Act, Politics, Business and Love:
Affiliate and Advertising Articles:
AccessoryAds| Affiliate Marketing Articles| Affiliate Marketing Lessons| Arabic AdWords| Bad Arabic Ads| Bulletin Boards| Classified Ads| Discount Cards| Ezine Acts Advertising| Ezine Acts Affiliate Marketing| Ezine Acts Affiliate Programs| Ezine Acts Associate Programs| Free Advertising| Freebie Ad Magazines| Free Online Business Advertisement| Free Press Releases| Free Publicity| Free Radio Advertising| Funny Advertising| How to Get Money Fast?| Instant Cash| Is FaceBook Traffic A Dream?| Marketing Ideas| Optimizing a Website| Personal Sport Scorecards| Sales Letter| Shopping Center Papers| Write Compelling Advertisement|
home-biz-trends.com/adsense-colours.html| home-biz-trends.com/adsense-revenue.html| home-biz-trends.com/adsense-revenues.html| home-biz-trends.com/google-adsense.html|
You don't need to waste time on your account, as explained above. But, have you ever thought of not wasting time while embedding Adsense units in your website?
Well, there should be tools (all in one place) go help you save time on this and most of all save time even while building and optimizing content on your website and every time you build web page. You don't even need to blog, if you have such tools to do the automation for you and automatically build automated content at your website blog, without having to lift a finger to do this.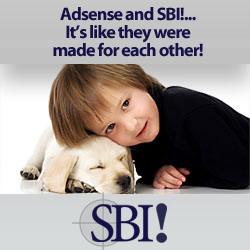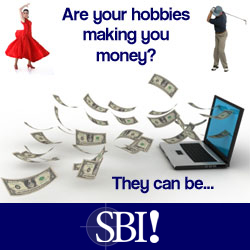 Read the connection between the AdSense and Site Build It. It makes the perfect match between the too platforms, because this monetizing module works only with the content focused websites. So, it is very necessary to follow your hobby, knowledge, passion, or personal experiences to build income through content. See iwatchbestv.com.
Did you like this article about AdSense?
Tweet it to Twitter, like, or share it with your social media services, or pin the pictures using the small buttons at the top or at the bottom of the page. You can read more about Adsense at the Ezine Acts Comments and many commentary pages included on the Ezine Acts Comment C2 Entries. Thank you.
---
Blogging for Pleasure
|
Business Strategies Cat.
|
Collective Consulting Services
|
Comments
|
Digital and Video Products
|
Email Marketing Media
|
Ezine Act
|
Ezine Act Articles Index
|
Ezine Act Blog
|
Ezine Act, Politics, Business and Love
|
Ezine Acts Art and Culture
|
Ezine Acts Art Links
|
Ezine Acts Biz Marketing
|
Ezine Acts Business
|
Ezine Acts Business Forums
|
Ezine Acts Discussion Board
|
Ezine Acts Fine Arts
|
Ezine Acts Forums
|
Ezine Acts Galleries
|
Ezine Acts Game Site
|
Ezine Acts Humanitarian Network
|
Ezine Acts Inspirational Articles
|
Ezine Acts Inspirational Sites
|
Ezine Acts Internet Marketing
|
Ezine Acts Literature
|
Ezine Acts Love Commentaries
|
Ezine Acts Love Entries
|
Ezine Acts Love Stories
|
Ezine Acts Motivational Articles
|
Ezine Acts Motivational Sites
|
Ezine Acts Newsletters
|
Ezine Acts Offline Businesses
|
Ezine Acts Photo Gallery
|
Ezine Acts Political Section
|
Ezine Acts Sentimental Stories
|
Ezine Acts Traffic Converter
|
Ezine Acts Web Security
|
Ezine Acts Website Maps
|
Ezine Articles
|
Ezines Site Maps
|
Inspirations and Motivations
|
Khalid Osman's Network
|
Love
|
Love Consulting Services
|
Online Free Consulting
|
SBI Discussion Board
|
Small Business Consultancy
|
Submit Articles
|
Submit Ezine Articles
|
WBM
|
Wise Biz Marketing
|
Wise Biz Newsletter
|
Zines Commentaries
|