Is FaceBook Traffic A Dream?
Somebody wrote an article in Yahoo contributor network about the best ways to get traffic from FaceBook. But, unfortunately his article is about to get traffic to FaceBook.

So, if you were confident and really got good traffic from FaceBook to your website, explain that here in good details to just make us confident, thus we could make sense of it.

He hasn't mentioned how to get traffic from FaceBook in his article, yet he promised that you could get it only by having links in FaceBook. I think, the efforts he mentioned for us to use FB for traffic is to help FB get traffic.

I mean the million of people who joined FB make traffic to FB, but they do not get as much free traffic to their websites, as they get to FB.

If I were a member in FB, I will use my time enjoying every application FB uses to engage us. Even if I saw any update about any thing in life I will read it at FB, but not at the linked sources.

This way million of people don't need to leave FB to other sites, as long as they have all that they want in FB itself.

Controversially, I think FB sucks traffic from small businesses this way. Just think of a single keyword as a person name and search for it. You'll find FB at the top of the first result page with a message like this: "your keyword" is in Face Book, join FB to connect with "your keyword".

If it was a place then FB will be there with extras to indicate that place is in FB. If it was about any other things then FB would also be there at the top to indicate that thing is in FB. So, websites with personal names and narrow niches lose the game of traffic.

If I added my website focused keyword to FB, the web traffic would flow towards FB, but not to my website. Chances to get traffic back to my website from FB are rare. This seems as if I assigned that specific keyword to FB to make it strong, the search engines favor FaceBook.

Million of people at FB are interested in something very different from what you offer through FB. If they have any interest in your offer, they would probably look for it in other well noted resources by searching for it.

It is well know that those people are interested in FB itself driven by the notion of the mode and are just going with the mode "that person has a FB, so why I shouldn't"… the way, hey that girl, or that guy is wearing Brad Pitt, or Angelina Jolie, so why I don't wear that fashion. Million of them are not a business minded people. So, you lose at FB, if you have such a business.

To my surprise, this FB thing never end. In the last episode of CSI Miami, a series I loved I found presented in images and inside the DVD instructions to follow and play the role of the characters in games on FaceBook. I was about to foment.

Even in that article, he is promoting FB, but not his business. So, see where all of this goes.

* You are at Is FaceBook Traffic A Dream?

* Read the entry at Ezine Acts Forums.

* Read the updates at Ezine Act Blog.

* Read about traffic at: Best Ways to Feature Your Business| Choose It| CTPM| Ezine Acts Link Building Strategies| Ezine Acts Link Exchange| Ezine Acts Optimization| Free Traffic| Free Website Traffic| Guaranteed 1000000 Hits to Your Website| How to Convert Traffic Into Sales?| How To Improve Keyword Density Using Your Affiliates?| How to Improve Your Website Presence?| Improve Your Website Presence| Optimizing a Website| Search by Name| Search Engines| Search Engines Marketing| Search Engines Secrets| Search Engines Top Placement| Search Tutorial| Use Yandex and Baidu Searches| Websites Traffic| Yandex Search Engine|

* Forward Wise Biz to your friends & encourage them to subscribe to the newsletter & share the website.

You'll get some gifts when you do. The gifts are good to show you how to use your passion to improve your life, even if your were a student.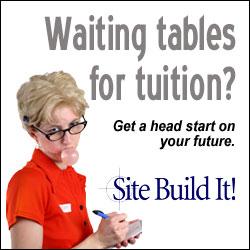 * Publicity articles at: Ad Sheets| Classified Ads| Ezine Acts Advertising| Ezine Acts Business Publicity| Free Advertising| Freebie Ad Magazines| Free Online Business Advertisement| Free Press Releases| Free Publicity| Free Radio Advertising| Funny Advertising|

* New articles at: Adventures of Tintin| Aerobics Classes| Apple| Audio Products| Auto Tune Up Shop| Bartering| Bulletin Boards|Carpet Cleaning Services| Catering| Catering Services| Dating Services| Discount Cards| Dream Home| Ezine Acts Caricatures| Ezine Acts Cartoons| Ezine Acts Comment C2 Entries| Flea Markets| Free Forex Signals|

⬇ Link down to share "Is FaceBook Traffic A Dream" ⬇