Webmastering Axiology!
Article's Green Light: Web mastering axiology is a new concept of my invention, just as the "art of prime-ministering" and "the art of fertilizing your articles" at article writing and so. You have not heard of something like that before, right?
I have created it from my imagination only, as a metaphor to express necessary ethical behaviors web-masters could master to improve some things they do while building their websites.
It has sexy six steps to implement, so you could avoid being called by non-ethical words, if you were a webmaster.
What does this term mean?
How Does It Work?
The article below highlights it and explains the reasons to consider it, since you want it to improve the way you are doing any home based business on the Internet, whether you work at home, or at the conner of your haven.
It also reveals how to master it. You may only want to implement the following sexy steps of web mastering axiology. That is all to it for now.
But, you may also come with many methods in this regard. If so, use the form on the sister site to fill them in. If you liked the new concept, please do "like" it or "tweet" it using the small columns at the top right of the page.
You can also subscribe to this website to read about such topics through your Yahoo, or the other services you see at the top left of the page.
Many thanks.
Your axiological webmaster (Wink)
I wished I could say, "Axiologist".
Sexy Six Steps to Webmastering Axiology!
By -
Khalid Osman
, axiological webmaster
Article word count 552
Here are the sexy six axiological ways to webmastering axiology.
I began to think about "Webmastering Axiology" and how to prevent webmasters from stealing your traffic, actually after I have discovered by accident that one webmaster uses "... ... ..." at Wordpress seeding articles from other articles' directories without giving links back to writers.
He may consider this act a lazy way to make money online. He intentionally uses seeds of my articles in different pages, monetizes those pages by AdSense and directs traffic to those articles directories, but not a single link to my website. This appears to be discrimination too.
Well, articles' writing is one of the most vital promotions to attract free traffic to your website and monetizing it. If some web masters use those articles or any seeds of them without linking back to your website, that means they steal your traffic daily and you lose some dollars daily.
So, what should you do to prevent webmasters form stealing your traffic?
If you are writing articles to some articles directories, you should check frequently to see if other webmasters abide by the publishing guidelines-ethics.
You will absolutely discover some of them who do not care about you more than they care about their personal profits from your work. It is very sad to discover such non-ethical behaviours there.
I am doing this articles-check frequently and I have found some webmasters doing that unfortunately. Those elites of webmasters do not even have direct contact information to let people reach them, expressing such bad behaviours, and they are protecting themselves from being blocked by other people.
I think articles directories will be soon lacking articles if some webmasters continue stealing other webmasters' traffic and monetizing them by AdSense. Therefore, those articles directories should be the first to complain and block such bad behaviours, protecting their sources of fluent income too.
Since there is no direct strong process to block other webmasters who are stealing your articles, it is better to stop writing articles to articles directories. Write your articles on your own website and monetize them.
It is a good idea to schedule searching for those who possibly have stolen your articles monthly. To do this job just type your articles' headlines, or your name on Google/Yahoo/MSN, Live search. Check your articles at some websites on the result pages to see if they have abided already by the publishing guidelines or not.
When you discover any kind of violations to the articles' publishing guidelines, do one-two-three of the following six prevention procedures to prevent webmasters from stealing your traffic as needed:
Contact the webmaster through his/her contact information or any form on the mentioned blog and request him/her to remove your content.
If there is no any way to contact him/her find them through whois.com, get their contact information and request them to remove your articles.
If they hide their contact information from whois.com, look for comments fields on their Blogs to send your message.
If there is none, do a search for the host server and contact the host telling them of violations to publishing copyrights.
Contact advertisers on their Blogs. You may find most of them monetizing your articles by AdSense, so contact the AdSense support team at Google.
Avoid pointing them out on visible media as this could give them more exposure.
If you wanted this article, or if you published it on your website, please ensure that 2 relevant keywords are in live link that points to this page. You can use the complete URL in two links as well. Links in the article should only open into the mentioned page at my website. You should not use links in this article to point to pages on your website. That is not axiological.
Include the following signature box at the bottom of the article and make the link clickable, "do follow" and point it to the axiology page:
Khalid Osman at https://www.home-biz-trends.com wrote web mastering axiology at https://www.home-biz-trends.com/axiology.html. Read more of his articles at the links included here.
---
Who's Khalid Osman?
Did you know who Khalid Osman is?
If you knew, write a brief bio of Khalid Osman in the form at HOAs Journalists Project. Hey, you can write about those people you know by this name too.
If one of them is/was an actor, you can also write about him at iwatchbestv.com. Provide full names, professional career insights and work experiences and get some useful gifts of love, when you submit the form.
---
In addition to web mastering Axiology, you may also be interested in the following business articles at the Ezine Acts Articles (site map 9 A) with its extension into Ezine Acts Articles Section (site map 9 B), Ezine Act Articles Index (site map 9 C), Ezine Articles (site map 9 D), Submit Articles (site map 9 E), Submit Ezine Articles (site map 9 F) and the Ezine Acts Home Business (site map 1 A):
Marketing Articles:
Affiliate Marketing Articles| Affiliate Marketing Lessons| Communities Marketing| Email Marketing Articles| Email Marketing Media| Ezine Acts Affiliate Marketing| Ezine Acts Affiliate Programs| Ezine Acts Associate Programs| Ezine Acts Biz Marketing| Ezine Acts Internet Marketing| Ezine Acts Marketing Articles| Filling Your Marketing Funnel| Info Marketing Articles| Informatics Articles| Information Marketing| Internet Marketing Articles| Internet Marketing Strategy| Marketing Ideas| Marketing Strategies Comments| Search Engines Marketing| Should You Market to Pleasure, Or Pain?| WBM| Wise Biz Marketing|
Optimization and Traffic Articles:
Best Ways to Feature Your Business| Choose It| CTPM| Ezine Acts Traffic Converter| Ezine Acts Link Building Strategies| Ezine Acts Link Exchange| Ezine Acts Optimization| Free Press Releases| Free Website Traffic| Guaranteed 1000000 Hits to Your Website| How to Convert Traffic Into Sales?| How To Improve Keyword Density Using Your Affiliates?| How to Improve Your Website Presence?| Improve Your Website Presence| Optimizing a Website| Value Exchange| Websites Traffic|
One of the most useful and elegant gestures some generous people use while reading useful articles, such as axiology is to support those articles' directories, or those intended to build articles' directories. Since it is simple and does not take much time, I encourage you to use one of the two ways in the support section to support this small business.
Use the social media service you like to like web-mastering axiology, tweet to Twitter, or pin the pictures in the Ezine Act Network.
Subscribe to receive updates from the EZINE Act to your Yahoo, Bing, Google, or any other services you have.
I apologize, as you cannot use comments forms on the Ezine Act's any longer to comment on web-mastering axiology, or to write about web-mastering in general (without axiology) and add your comments, or articles to the Ezine Acts Comment C2 Entries.
My little bird advised me to stop this at this level, as we received quite enough commentaries you can read through the following commentary pages:
Ezine Acts Comments| Ezine Acts Love Commentaries| Ezine Acts Love Entries| Ezine Acts Love Stories| Ezine Acts Sentimental Stories| Zines Commentaries|
One of the most effective ways to study web mastering axiology is to read through this comprehensive literature at the links on the following images.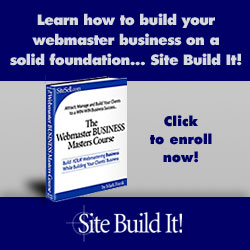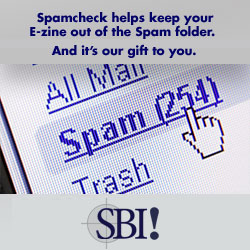 If you found Axiological Web Mastering useful, please tweet, like, or share it with your social media services through the small buttons you see on this page. You can also read this website through your Yahoo, or the other services you see at the top left of the page, when you click on yours to subscribe to it.
---
Blogging for Pleasure
|
Business Strategies Cat.
|
Collective Consulting Services
|
Digital and Video Products
|
Ezine Act
|
Ezine Act Blog
|
Ezine Act, Politics, Business and Love
|
Ezine Acts Art and Culture
|
Ezine Acts Art Links
|
Ezine Acts Business
|
Ezine Acts Business Financing
|
Ezine Acts Business Forums
|
Ezine Acts Business Publicity
|
Ezine Acts Discussion Board
|
Ezine Acts Fine Arts
|
Ezine Acts Forums
|
Ezine Acts Galleries
|
Ezine Acts Game Site
|
Ezine Acts Humanitarian Network
|
Ezine Acts Inspirational Articles
|
Ezine Acts Inspirational Sites
|
Ezine Acts Literature
|
Ezine Acts Motivational Articles
|
Ezine Acts Motivational Sites
|
Ezine Acts Newsletters
|
Ezine Acts Offline Businesses
|
Ezine Acts Photo Gallery
|
Ezine Acts Political Section
|
Ezine Acts Web Security
|
Ezine Acts Website Maps
|
Ezines Site Maps
|
French Paintings
|
Inspirations and Motivations
|
Khalid Osman's Network
|
Love
|
Love Consulting Services
|
Online Free Consulting
|
SBI Discussion Board
|
Site Build It
|
Small Business Consultancy
|
Wise Biz Newsletter
|
© All rights reserved. HOME-BIZ-TRENDS.COM is one of Khalid Mohammed Osman's Networks.