A Crush on Someone!
by Aruntey
(Phnom Penh, Cambodia)
A Crush on Someone: Loren Tate (Brittany Underwood) in Love in Hollywood Heights
(Aruntey) wrote from Penh, Cambodia, "I think I have a crush on him. I really wanted to show him how I feel, but he will nearly go abroad and won't come back forever. What do you think I should do? I am so depressed right now".

Comments:

Well, this is not the way to write requesting the online love consulting services. You bypassed the guidelines to write good love consulting requests. If you were serious provide the complete information needed to address your love problem.

There is not ENOUGH information here to rely on it and then provide the requested consulting services. If you received the email notification, please go back and re-edit your entry. Provide good details. How?

Read how to submit good request for love consulting here and use the form at the page. It is the only way to submit full information.

Write more lines including all the information needed on the original page of the form, where you submitted your request. Write short sentences in short paragraphs, following the example you see on this page and be clear when describing the problem.

Take your time, read the page first, and then give it a time to write good request. If you did not spend time on your request, then why should we waste time to respond to you? Thanks.




Are you from Cambodia?

You can start a dating site in Cambodia and make it a big business for good marriages. Click on the image above. At the top of the right page, click on "Affiliate" and on the second page, click on "Sign Up", below the "sign in" form at the left column.

** Are you from Phnom Penh, Cambodia?

You can also write about your town in Cambodia at Any Beautiful City here and upload beautiful pictures from it.



** You are here at A Crush on Someone.

** Continue this page at A Crush on Someone - Comments.

** Read the entry page to this love request at Online Love Consulting Services.

** Share this page with your services through the buttons at the left column, or at the bottom of the page.

** Read about beautiful places in Asia, such as Gujarat, Ganges Delta and the Indus River here.

* Subscribe to Wise Biz Newsletter and receive good gifts to read, when you confirm your subscription.

* The gifts will improve your language. You'll discover how to use your passion, even if you were a student to build a strong business and improve your life.

Then you'll earn additional income to continue with a solid business, when you graduate. You'll not even need to work for a company or somebody else.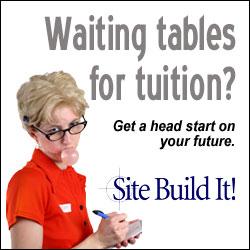 * See how you could develop your life and make it better:

Choose It| Things Interest You|

* Check some articles about love and some love problems below:

Am I Doing Anything Wrong?| Am in Love, But Not Sure| Attached, but Fell in Love with Another Guy| Best Friends Love| Bright Letters| Bright Letters and Polite Touches| Childish Love Experience| Complicated Love Relations| Complicated Love Story| Confused - Right or Wrong?| Confusing Love| Dating Services| Did He Change His Heart?| Does He Love Me?| Does He Treat Me as a Sister?| Does He Truly Love Me?| Does She Love Me?| Does She Still Love Him?| First Love Experiences Can Be Your Shadow for Life| Friendship and Love| Love| Love and Romance| Love and Sex| Love at first sight| Love Letters| Love Makes Me Sad| Love or Just Friendship?| Love Problem Solution| Mad in Love| Miss Milan Broken Heart in Brazil| My Boyfriend Loves Another Girl| My Girlfriend Cannot Use Social Network| My Girlfriend Wants Me Badly| Polite Touches| Roommate Finding Services| Sentimental Confusion| Sex| Sex and Love Make Me Sad| Sweet Arabian Girl Confused in Love| Uncrushed Love| Virgin at 19 Confused in Love| We Date in a Dating Site| We Failed to Make Love Compatible| We Love but We Think Differently| What Should I Do with Him?| Why Inter Castes Marriage is Difficult in India?|