My Boyfriend Loves another Girl!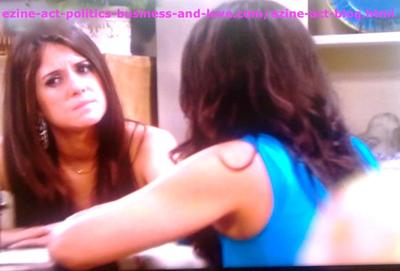 Melissa Sanders (Ashley Holliday) While She Continued Her Story and told Loren Tate (Brittany Underwood) that Her Biological Mom, Beth Bridges Left Her with Her Sister Lisa Sanders (Meredith Salenger) and Her Husband Gus Sanders (Brian Letscher) to Raise Her and Disappeared.
Somebody wrote in one long paragraph, I divided here, "I love a boy. I agreed, when he proposed and we engaged together. We meet one time every week. But, he told me one day that he has something he wants to tell me about frankly".

"He said that he has another girlfriend. But, as he loves me, he does not want to hide this fact. He went on saying that he loves the other girl too and he wants both of us. He mentioned that he does not want to lose me".

"I tried to get away, but I was unable to do that. I resisted sharing my love story with anyone else, but I do not know what to do. I still love him, regardless to what he has mentioned. But, I also do not want to hurt the other girl. She is now out of town, but she will come back soon".

"He says every time that we are both true love and he wants to keep us both. I believe that true love is only for one person and it happens once. Even if we had someone else, we may get to the other and then the previous one will not be the true love. I do not want to hurt anyone. Please, help".

Comments:

The way you wrote your request made it difficult for us to get back to you as soon as possible. You haven't followed the guidelines on the main page, when you submitted this request.




Readers, you could help people get married and make additional income at the same time. Join the affiliate program when you visit through the image above.

---
Arpan Paul
wrote from Asansol, India, in one long paragraph, I divided here, "I love a girl. She is my childhood friend. There was a gap in this friendship for 9 years, because we shifted to a new place".
"We again met in a marriage ceremony of a friend (elder of 4 years). Then again our friendship grows on. She shares her every moment with me and I do the same. She used to ask me whenever she needs me".
"Recently, a boy proposed to her and she said, "yes" to the boy without mentioning anything about it at once. When she told me about it, I felt a typical type of pain inside my heart and that night I couldn't sleep".
* I will leave the following part of his long paragraph unedited, because it is so confusing and I did not understand anything from it.
"Then they always quarrel among each other so that day for the first time I talk rudely with her and ask to decide what actually want, because after many quarrel she doesn't broke friendship with me. she said "I don't know" but I forced her she said "I was angry with you".
"Then they always quarrel. So, I talked rudely with her, when I heard that and asked her to decide what actually she wants. I did that, because after many quarrels she doesn't broke friendship with me. she said "I don't know" but I forced her she said "I was angry with you".
"why did you proposed me when you know I'm engaged, so I didn't want to talk with you but still" when I asked then "Why did you talk to me then?" she just changed the topic. then I said that "If you don't want to keep any relation with me by heart then it's better don't keep" she sad "I don't want break the relation."
"but i cut off the phone. Yesterday when she was going out of station, I couldn't control my heart and ran toward the station for once but I can't see her because the leaved before I reach. then I call her after sometime and wish her happy journey".
"The reason behind me getting rude was I don't want to see her in any problem, and I want to he happy and smiling. But if stay there in her life then then their relationship can never be happy".
"but I can't control my emotion what should I do. She don't love that boy, she says the lets give some time to the relation slowly we will know each other, and may love him. Please help what should I do?"
*
Comments
You should follow the guidelines to write and submit good request. The required details are not only to describe the problem, but to provide more information about the persons involved.
* Are you from Asansol, West Bengal, India?
Write about your city, or
Any Beautiful City
in India and read about
Gujarat
.
---
* You're at
My Boyfriend Loves another Girl
.
*
Forward Wise Biz
to your friends and encourage them to share the blog. You'll get good gifts to read.
* The gifts will improve your language and help you be big ass in your field. You'll discover how to use your passion, even if you were a student to build a web business on solid grounds. Then you'll never need to work for a company or somebody else.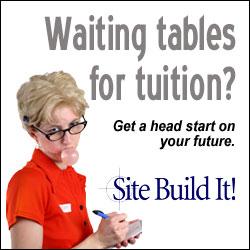 * How to develop your life and make it bette?
Choose It
|
CTPM
|
* Check some problems below:
Am I Doing Anything Wrong
?|
Am in Love, But Not Sure
|
Childish Love Experience
|
Complicated Love Relations
|
Complicated Love Story
|
Confusing Love
|
Does She Still Love Him
?|
His Ex-girlfriend Makes Him Feel Bad
|
How I Feel the Strong Feeling of Love
?|
How to Choose the Right Girl
?|
How to Fall in Love Again
?|
How to Make Him Feel
?|
How To Tell My Mom about My Love
?|
I am Jealous
|
I am Not Sure Whether He Loves Me or Not
|
I Need Love Advices
|
Intense Love Connection
|
I Want My Boyfriend Back
|
I Want My ex-Boyfriend Back
|
Love Consulting Requests
|
Love or Just Friendship
?|
Love Problem
|
Love Problem Solution
|
My Parents Want to Destroy My Girlfriend
|
Online Love Consulting
|
Online Love Consulting Services
|
Parents Problems
|
Personal Relations' Problems
|
She Left Me
|
She Refuses to Talk with Me
|
Should I Continue My Love or Not
?|
Should I Try to Keep this Guy or Push him Away
|
Still in Love with My Ex-Boyfriend
|
Submit Good Request
|
Troublesome Love Relations
|
Uncrushed Love
|