My Girlfriend Wants Me Badly!

(Smita, India)
Somebody wrote about his love relation from India the following lines, which we think interesting.

I have love relation with a girl since two years ago. She told me all about her love relationship in the past with many boys.

About six months ago, she replied to ten boys in front of me telling them that she is now in a serious love relationship and she wants to get married.

Believing in her, I thought of meeting her mom to lay my proposal. I told my family about this love relation.

However, we started to face some problems from our families as they thought it is too early for us to get married, although they accepted the serious love relation.

My girlfriend pressures me to do that now. I now feel that I made a mistake when I decided to marry her. I do not know why I am feeling like that. My friends also advised me to break off.

I told her that I do not want to continue our love relationship. Nevertheless, the girl visits my family, talks to my dad and mom, and calls me regularly as if nothing has happened. She always requests me to continue and tells me that she cannot live without me.

I do not know what to do now. Should I break off? Please help me.

---
Chatora
tried to explain how her love is so complicated and wrote the following from Phnom penh, Cambodia in one long paragraph:
"I met my bf one year ago . He used to be my classmate in the last 5 years . We got chance to see each other again and became a lover . Our love life was not so sweet , but we understand each other and respect each other privacy well . After knowing for several months i found out that he got to get married with his x-gf . It hurt me like hell , but i tried to keep things normal because i am not ready to let him go yet , so we kept seeing each other like nothing happen . I even lost my virgin to him 3 months before he got married . I knew everything i did was wrong , but i couldn't control my heart that asking for him every minutes . I sometimes want to get married with another guy soon , but most of the time i felt like i want to be single till the rest of my life and i will keep waiting for his returns . Now am lost , no direction , and painful . I don't know what to do , but just want to hear some words from people who understand this feeling ."
** You are at
My Girlfriend Wants Me Badly
.
** Read the resolution at
My Girlfriend Wants Me Badly - Comments
.
** Read the entry page at
Full Information
.
** Share the
Ezine Act Blog
with your social media. Use the small buttons on the page.
** Are you from India?
Read about your city, or write about it, if you didn't find it and upload pictures from it at
Any Beautiful City
.
Read about beautiful locations in India at
Gujarat
.
Read and write about your favorite Indian movies -
iwatchbestv.com/bollywood-movies.html
.
**
Forward Wise Biz
to your friends and encourage them to read and share the blog.
You'll get gifts when you forward, or write. The gifts show you how to use one of your hobbies to build it a business on solid grounds, even if you were a student.
Then, you'll find that hobby generating income for you when you graduate. So, you could continue with it to improve your life.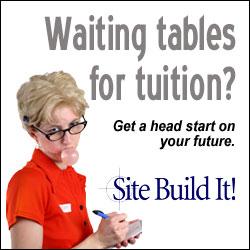 ** See how to improve your life at
Choose It
|
SBI TV
|
Success Stories
|
Things Interest You
|
** Get love inspiration at:
Bright Letters
|
Bright Letters and Polite Touches
|
Dating Services
|
First Love Experiences Can Be Your Shadow for Life
|
How Do Elephants Kiss
?|
Liking Starts Here
|
Love
|
Love and Romance
|
Love and Sex
|
Love Consulting Requests
|
Love Consulting Services
|
Love Letters
|
Love Problem
|
Love Problem Solution
|
Online Love Consulting
|
Online Love Consulting Services
|
Polite Touches
|
Problems Management
|
Roommate Finding Services
|
Sex
|
Submit Good Request
|
Videotaping Weddings
|
Weddings Photography
|
** Read love problems at:
Amateurish Love
|
Am I Doing Anything Wrong
?|
A Crush on Someone
|
Am in Love, But Not Sure
|
Attached, but Fell in Love with Another Guy
|
Best Friends Love
|
Childish Love Experience
|
Complicated Love Relations
|
Complicated Love Story
|
Confused - Right or Wrong
?|
Confusing Love
|
Did He Change His Heart
?|
Does He Love Me
?|
Does He Treat Me as a Sister
?|
Does He Truly Love Me
?|
Does She Love Me
?|
Does She Still Love Him
?|
Friendship and Love
|
Good Relationship
|
Has My Husband Destroyed our Marriage
|
He Expressed his Love and Disappeared
|