Does He Treat Me as a Sister?
by Bird of Love
(India)
I would like my name to be anonymous. I have a huge crush on my best friend's big brother. However, I am not sure if he likes me back. Here are few things I noted:

The first time we were introduced, he looked deep into my eyes. Later on, he started teasing me so much. He picks on me a lot.

I tease him back by calling him 'uncle'.

While her birthday party was going on, he pulled me aside and forced me to stay with him for some time asking me not to call him 'uncle'.

During that time, also he looked so deep into my eyes (at least I think so!) and was saying something to me.

I forgot to wish him on his b'day. The next day he said, "you should have wished me yesterday itself".

He kept on asking if he could come to my b'day party.

He interrupted while I was wishing my friend on the new year's day and he was the first one to wish me "happy new year" that year.

He got really upset when i called him an idiot and made me ask 'sorry' thousand times.

He cooked for me and asked me only if I liked it.

He gives me chocolates often.

He told me that my handwriting is nice.

He looked at my childhood's pictures and said teasingly that I looked 'horrible'. But, when I asked my friend later she said that he meant to say that I looked good.

He got me tickets to a new movie.

He often says 'I like it' to things that I say… and there are many more things like touching and all.

But, the only thing that is bothering me is that when I checked out his Facebook wall, his friends had teased him about his girlfriend (at least I think that girl is his girlfriend).

My friend (his sister) told me that he might be having a girlfriend. I'm really really confused... Is he treating me like a sister or does he like me?

* Read the resolution to this love problem at Does He Treat Me as a Sister - Comments.




You can start a dating site in India and make it a big business for good marriages. Click on the image above. At the top of the right page, click on "Affiliate" and on the second page, click on "Sign Up", below the "sign in" form at the left column.



* You are at Does He Treat Me as a Sister?

* Read the entry page at Online Love Consulting Services.

* Share the Ezine Act Blog with your services through the buttons at the top, or at the bottom of the page.

* Forward Wise Biz to your friends.

You'll receive some gifts when you forward the blog. The gifts are good to explain in details how to discover the best of your passion and how to use it to improve your life, even if you were a student.

Then, you'll find that passion working for you when you graduate. You'll never need to work for a company, or someone else.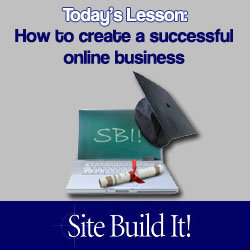 * See how to improve your life at Choose It| CTPM| Hobby| Passion| Success Stories| Things Interest You|

* Are you from India? Write about your city of birth or about your city of residence and upload pictures at Any Beautiful City.

* Read about beautiful places in India, Bangladesh and Pakistan such as Gujarat, Ganges Delta and the Indus River.

* Read about love and some other love problems at:

Am I Doing Anything Wrong?| A Crush on Someone| Am in Love, But Not Sure| Attached, but Fell in Love with Another Guy| Best Friends Love| Bright Letters| Bright Letters and Polite Touches| Childish Love Experience| Dating Services| Full Information| Good Relationship| Liking Starts Here| Long Distance Love Relation| Love| Love and Romance| Love and Sex| Love at first sight| Love Consulting Requests| Love Consulting Services| Love Letters| Love Problem| Love Problem Solution| Love Started While Chatting Online| Miss Milan Broken Heart in Brazil| Online Love Consulting| Polite Touches| Problem Instantiating a Relationship| Roommate Finding Services| Sentimental Confusion| Sex| Sex and Love Make Me Sad| Submit Good Request| Sweet Arabian Girl Confused in Love| This is My Love Problem| Troublesome Love Relations| Troublesome Relationship| Two Guys Burn for Me| Uncrushed Love| Unemployed Love| Virgin at 19 Confused in Love| We Date in a Dating Site| We Don't Want to Go to Village| We Failed to Make Love Compatible|
Click here to read or post comments
Join in and write your own page! It's easy to do. How? Simply click here to return to What is Your Love Problem?.
© All rights reserved. HOME-BIZ-TRENDS.COM is one of Khalid Mohammed Osman's Networks.