Sentimental Confusion!
by Akansha
(Indore, Madhya Pradesh, India)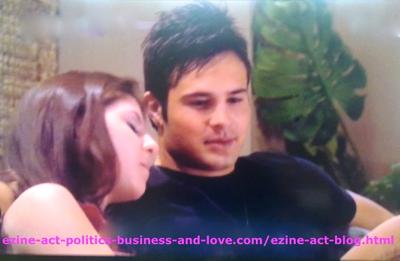 Eddie Duran (Cody Longo) and Loren Tate (Brittany Underwood) in Love in Hollywood Heights.
Akansha is totally confused, as she said. She wrote from Indore, Madhya Pradesh, India in one brief paragraph that a guy has proposed her 2 years ago. They were friends, before friendship converted into love, when she agreed.

Now after two years, she becomes irrupted, when he tries to get close to her, or touches her. She said, " I don't know what's happening. I don't feel like talking to him. I am sort of bored with him and I know it is not good, but what to do?"

So, she told him about all of that and requested him to be just friends. He was upset. He does not want to be just friend. On the other hand, she started talking with another guy, since 4 months.

She enjoys talking with the new guy and then she develops an interest with him. The new guy told her that he loves her. But, she says, "I can't understand and know what to do!" She feels sometimes all of that is fake, as she said.

She feels sometimes attracted to him. She knows that her ex-boyfriend will not be in any trouble.

* Comments

There's some information missing. You should follow the instructions on the main consulting pages to write in details including the required personal information and to submit good request to get answers to your problem.

* Are you from Indore, Madhya Pradesh, India?

Write about it, or about Any Beautiful City in India, upload pictures from it and read about Gujarat.




Somebody is also confused in his love relation with a girl. He wrote from Amritsar, Punjab, India in one long paragraph, I divided here, that he feels so close to this girl, as if they have been created for each other.

He said, "I used to sneak out at night to meet her" and everything was going very smooth, while they got close to each other. The girl used to come to his house to spend the night with him.

One day, he requested her to come to his house, but she refused. He said, "I tried too much too hard" and he "I never had the intention to call her to my house just to get into physical touch with her, but that day it seemed to her just like that".

A few days back, she told him that it is better to stay as friends. "I was heart broken, so I tried so much to come back to me. But, in vain, she said that you will act as a boyfriend and nothing would change," he said.

She cares, but he still can't figure all of that out, as he explained. He asked, "How will I get her back?" and said, "It is killing me to stay her friend the way she wanted. I know that she still loves me, but she is afraid of me now".

He mentioned that he has not any intention to force her to do things she doesn't like, but, things have happened in the flow of their relation.

* Read the comments above.

* Are you from Amritsar, Punjab, India?

Write about it, or about any city in India, upload pictures and read about some places in India at the two links above.

Read and write about your favorite Indian movies, or any movies at http://www.iwatchbestv.com/analyzing-a-film.html. You'll get some gifts when you write. When you go through the gifts you'll discover how to use your passion, even if you were a student to improve your life.

Then you'll earn additional income to continue with a solid business, when you graduate. You'll not need to work for a company or somebody else.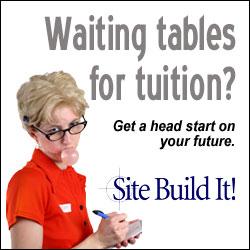 * See how to develop your life at Choose It| Things Interest You|

* Sentimental Confusion.

* Read Love Problems at:

Best Friends Love| Childish Love Experience| Complicated Love Relations| Complicated Love Story| Confused - Right or Wrong?| Confusing Love| Does He Truly Love Me?| His Ex-girlfriend Makes Him Feel Bad| Hopeless Love| How Do I Forget My Love?| How I Feel the Strong Feeling of Love?| How to Choose the Right Girl?| How to Fall in Love Again?| I am an Amateur in Love| I am Not Sure of My Feelings| I am Not Sure Whether He Loves Me or Not| I am Unable to Control My Girlfriend| I Love Four Boys| I Love My Classmate| I Love My Teacher| I Love Two Girls| I Need Love Advices| Infatuation| Intense Love Connection| Love| Love at first sight| Love Consulting Requests| Love or Just Friendship?| Love Problem Solution| My Boyfriend Loves Another Girl| My Parents Want to Destroy My Girlfriend| New Love Story| Online Love Consulting| Online Love Consulting Services| Parents Problems| Personal Relations' Problems| Problem Instantiating a Relationship| She Does Not Love Me Anymore| She Refuses to Talk with Me| Should I Continue My Love or Not?| Should I Tell Her that I Love Her?| Should I Try to Keep this Guy or Push him Away?| Someone Has Stolen My Girlfriend| Still in Love with My Ex-Boyfriend| Submit Good Request|