Sex and Love Make Me Sad!
by Sam
(New Delhi, India)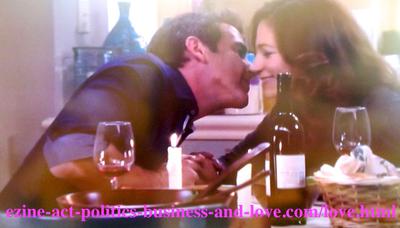 Nora Tate and Max Duran while shading the evening of love by candles lights in Hollywood Heights.
I am somewhat confused and feeling sad. I have a girlfriend and we were happy since the day I knew her a couple of months ago.

I do not know why beautiful things change quickly. Everything was quite good in the past six months. We felt good while meeting and talking during these months.

However, few days ago my girlfriend started to change and behave indifferently. The main problem as I think of it here is that we have no sex during these six months. I have never thought in the past such problem could happen.

I understand that good love relation begins simply by having the same feeling and then enjoy meeting each other and talking to know each other more. We spent good times with each other, but what has happened changed every thought I had.

I want to know why my girlfriend has changed. Could sex be the reason for this? I am very sad at this point. Please help.

Comments:

You said, "The main problem as I think of it here is that we have no sex during these six months."

I don't think that is the problem. You should look for something else. So, since you have not provided good details about this problem, we couldn't have the right answer. Tell us more about every single details in your relation, to see the problem better.

** Continue at Sex and Love Make Me Sad - Comments.




Readers, you can start a dating site in India and make it a big business for good marriages. Click on the image above. At the top of the right page, click on "Affiliate" and on the second page, click on "Sign Up", below the "sign in" form at the left column.



** You are at Sex and Love Make Me Sad.

** Read the entry page to this love problem and request love consulting at Online Love Consulting Services.

** Share the Ezine Act Blog with your services through the buttons at the top, or at the bottom of the page.

** Subscribe to Wise Biz newsletter to receive updates about love and business.

** Forward Wise Biz to your friends and encourage them to share this page, or pin the pictures.

You'll receive good gifts when you forward, or when you confirm your subscription to the newsletter. The gifts are good to help you discover how to use your passion to improve your life, even if you were a student.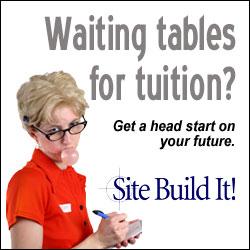 Then you'll find that you have build a business on solid grounds when you graduate. You'll never need to work for a company, or someone else.

** See how you could improve your life at: Choose It| CTPM| Success Stories| Things Interest You|

** Are you from India?

Write about your city of birth or about your city of residence and upload beautiful pictures at Any Beautiful City here.

** Read about beautiful places in India such as Gujarat and other places in Malaysia, Bangladesh and Pakistan such as Sulu Sulawesi Sea, Ganges Delta and the Indus River here.

** Read more about love at:

Am I Doing Anything Wrong?| A Crush on Someone| Am in Love, But Not Sure| Attached, but Fell in Love with Another Guy| Best Friends Love| Bright Letters| Bright Letters and Polite Touches| Dating Services| Full Information| How Do Elephants Kiss?| How Do I Find My Way in Love?| How Do I Forget My Love| How I Feel the Strong Feeling of Love?| How to Choose My Life Partner?| How to Choose the Right Girl?| How to Communicate with Unknown Girl in a Group?| How to Fall in Love Again?| How to Make Her Believe?| How to Make Him Feel?| How To Tell My Mom about My Love?| Liking Starts Here| Love| Love and Romance| Love and Sex| Love Consulting Requests| Love in the Science Class| Love Problem| Love Problem Solution| Online Love Consulting| Sentimental Confusion| Sex| Troublesome Love Relations| Troublesome Relationship| Two Guys Burn for Me| Uncrushed Love| Unemployed Love| Virgin at 19 Confused in Love| We Date in a Dating Site| We Don't Want to Go to Village| We Failed to Make Love Compatible| We Love but We Think Differently| Why Do Lovers Break Promises?| Why Inter Castes Marriage is Difficult in India?|