Miss Milan Broken Heart in Brazil!
by Caroli
(Milano, Italy)
I am having an online relationship with a man much older than I am. That is a fact and I accepted it. We started as friends for about seven months ago and then, in the beginning of this year he said he was in love with me.

We used to talk on telephone or meet in Skype or other chats, or communicate somehow through mail on daily bases.

This suddenly changed, from four weeks up to now, as he is a distance away. He vanish for several days saying he has work problems, or he has too much work, or his children are sick. He has two children.

When he returns he always expresses that he missed me so much and tries to explain that he adores me etc... We have plans to meet in June, so is like he is making time until we meet... is like now that he knows what I feel for him and that I want to meet him he is less interested...

I do not know now what to expect. Is he playing with my feelings?

I do not know what to do. Now that I am in love with him, I am also afraid, he may just want to have sex with me and use me. Thanks.

Comments

When we said submit every details about the problem and provide personal information, we wanted to save you time asking for more details.

Now, you said that he has children, but you didn't mentioned whether he is a single dad (divorced or widower) or still married.

It is very important to follow the guidelines on the main consulting pages to submit complete request, as required.

* Go through the guidelines at the main pages:

Full Information| Love Consulting Requests| Love Consulting Services| Love Problem| Love Problem Solution| Online Love Consulting| Submit Good Request|

* Are you from Milano, Lombardy, Italy, or from any city in Brazil?

Read about places in Brazil at Recife and in Italy at Upper Po Valley and write about you Brazilian or Italian city at Any Beautiful City.

Read and write about your favorite Brazilian movies, Italian movies, or any films at iwatchbestv.com/i-watch-best-tv-blog.html. You'll get some gifts when you write.

You'll learn how to build your hobbies a business on solid grounds, even if you were a student. Then you'll find that business generating income for you when you graduate. You'll never need to work for a company.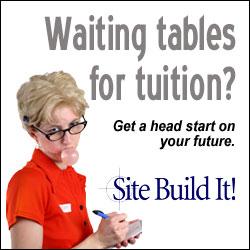 Then you'll earn additional income to continue with a solid business, when you graduate. You'll not even need to work for a company or someone else.

* See how you could develop your life and make it better at:

Choose It| Things Interest You|




* You're at Miss Milan Broken Heart in Brazil.

* Read the entry page at Online Love Consulting Services.

* Get love inspiration at:

Bright Letters| Bright Letters and Polite Touches| Comment C2 Entries| Dating Services| First Love Experiences Can Be Your Shadow for Life| How Do Elephants Kiss?| Liking Starts Here| Love| Love and Romance| Love and Sex| Love Letters| Polite Touches| Problems Management| Roommate Finding Services| Sex| Videotaping Weddings| Weddings Photography|



* Read love problems at:

Amateurish Love| Am I in love?| A Muslim Girl Loves A Chinese| Anonymous Juliet| Aphrodite of Quebec| Divorce in Love| Facebook Chats| Fed up with Love| Forbidden Love| Hard Love Relations| He Does Not Know How to Comfort Me| He Does Not Love Me As I Do| How to Dispose My Girlfriend's Intense Temper?| How to Get Him?| I Like to Get Him Back| I Love a Girl Who's Already in Relationship| I love Him, But He is Engaged| Is He a Playboy?| Love Makes Me Confused| Love Triangle| My Australian Lover| My Beloved Thoughts| My Girlfriend Loves Her Ex Boyfriend| My Husband is A Liar| My Love Relationship is Ruined| No Love Affections Towards Me| One Side Love| Problems with My Boyfriend| Sentimental Relation Problems| The Classic Love, Boss Affairs|