We Love but We Think Differently!
by Tamanna Sharma
(Berlin, Germany)
We love each other so much, but we think differently. I am 22 years old Indian girl. I am in love with a guy, who is 2 years older than me.

As a matter of fact, we do not live India. We have residency in Germany, where our love relationship began. I truly love him. He loves me too. However, I feel our choices and priorities are pretty different.

In addition, sometimes I feel he is more caring like guardians, not loving and romantic like a boy friend. He pays our rent and all the expenses. He does not want me to do any work until I study (so that I can score good grades).

I really appreciate that. However, I feel he is a bit conservative in his thinking. As I grew up in Mumbai, I have quite western kind of thinking. I feel this is the age to study, love and at the same time have fun in every activity.

He is more like somebody who oriented to thinks as we have to study and work now and we have our life left to have fun.

Sometimes he makes me feel that he is too boring and unromantic. As I love him so much, I want to enjoy every moment with him.

He does not like to have or attend parties, does not like much to go for outings, and does not like when I hang around with my friends (girls) and I can't imagine what he will think if I hang with boys.

Sometimes I feel too suffocated and want to end our relation. What should I do? I cannot leave him and I am not being able to live with him.

Comments:

He is absolutely good at some points and very bad at others. You seem rational. So, since you love him so much, wait for good times to speak with him frankly about your thoughts of modern life.

However, modern life doesn't mean that you follow every trend in the western life. Hold fast on the positive values of your culture. Show him that. Show him you care and you'll never do anything wrong and you know your way very well.

He seems conservative because he knows that very open cultures bring lot of problems, if somebody is not armed well by his culture to avoid the negative points in the western culture.

When you show him this kind of understanding, he will possibly come to agree with you on how to enjoy your life together better.

** Are you from India or Helsinki, Southern Finland or from Berlin, Germany? Write about your city of birth or about your city of residence and upload beautiful pictures at Any Beautiful City.

** Read about beautiful places in India such as Gujarat.




** You are at We Love but We Think Differently.

** Read the entry page at Online Love Consulting Services.

** Share the Ezine Act Blog with your services through the small buttons on the page.

** Subscribe to Wise Biz here to receive updates about love and business.

** Forward Wise Biz to your friends and encourage them to read the blog and share it.

You'll get gifts when you forward or confirm your subscription to the newsletter. The gifts show you how to use your hobbies to build one of them a business on solid grounds, even if you were a student.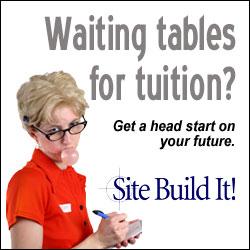 You'll find this business generating income for you when you graduate, so you can continue with it to improve your life. You'll never need to work for a company.

** See how you could improve your life at Choose It| CTPM| Success Stories| Things Interest You|

** Get love inspiration at:

Bright Letters| Bright Letters and Polite Touches| Dating Services| First Love Experiences Can Be Your Shadow for Life| Full Information| How Do Elephants Kiss?| Liking Starts Here| Love| Love and Romance| Love and Sex| Love Consulting Requests| Love Letters| Love Problem| Love Problem Solution| Online Love Consulting| Polite Touches| Problems Management| Roommate Finding Services| Sex| Submit Good Request|

** Read love problems at:

Mad in Love| Miss Milan Broken Heart in Brazil| My Boyfriend Loves Another Girl| My Girlfriend Cannot Use Social Network| My Girlfriend Wants Me Badly| My Girlfriend Wants to Break Away| My Husband Does Not Know the Child is Not His Child| My Parents Want to Destroy My Girlfriend| My Wife Likes an Old University Colleague| My Young Boy Stopped Masturbation| New Love Story| Nobody Loves Me| One Side Love and Failure| Our Parents Refused Our Proposal| Parents Problems| Personal Relations Problems| Platonic Love| Please Help Me| Problem Instantiating a Relationship| Sentimental Confusion| Sex and Love Make Me Sad| She Does Not Love Me Anymore| She Left Me| She Loves Me but She Admires Somebody Else|