Why Inter Castes Marriage is Difficult in India?
by Ankush Salvi
(Pune, Maharashtra, India)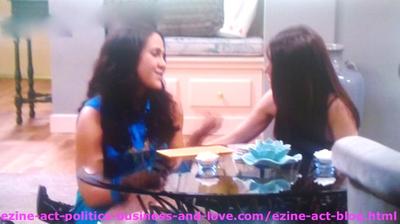 Melissa Sanders (Ashley Holliday) Told her Best Friend Loren Tate (Brittany Underwood) that She Became Suspicious, When her Mom Lisa Sanders (Meredith Salenger) Ordered her to Stop Asking and Looking for her Aunt Beth Bridges. So, She Searched for Photos in Lisa's Bedroom to Discover that Lisa is her Aunt and the Person She Knew as her Aunt is her Mother.
Ankush Salvi wrote from India in one long paragraph, I divided here, "My name is Ankush. I am from India. Before I share my Love Problem with you, I want to tell you about my love background".

"I was dating a girl. She is 21 years old. I am 24 years old. We were working together in one company and we were committed in a relationship. Every thing was fine from the beginning".

"I mean the way she showed me her dedication for me and her love was like one beautiful dream. I was very engaged and determinant to put 100% of my efforts on this relationship to keep her happy and satisfied".

"But, after 3 or 4 months I began to feel that she has changed her behaviors. Such sudden change of her behaviors scared me to ask her of the reasons. I was also afraid that she may leave me".

"I was unable to concentrate on other things in my life, because of these issues. After a month I decided to ask her, what's the problem? She answered saying, (I do not feel that we have any future together)".

"She broke the relation. I understand why she got the bad feeling about the future of our relations and why she did that. She seems sure that her parents will not accept our relation and they will not give her any permission, so we could get married".

"As we are from Hindu Maharashtian culture, we believes in caste and religion. We are from different castes. Her parents and also my parents will not allow us to get married, because of this issue".

"We were pretty confident about how we will convince our parents. We decided form the beginning and agreed to try together to convince our parents. But, she assumed that they will not give us a permission. So, she has broken the relationship".

"From that day my life has messed up like any thing. I want her back. There is not any contact between us now. I am trying to contact her, but she ignores me. Now, what should I do? Please Help me".

* Read the solution at Why Inter Castes Marriage is Difficult in India - Comments.

* Are you from India?

Write about your city, or Any Beautiful City in India and read about Gujarat at the two links here.

---
Pragya
wrote from India, "I am 20 years old girl. Fortunately, I am looking good and I have good personality. I am schooling now and I attend a girls' school. So, I never got much chances to have men in my life".
"However, I always got men falling for me. In college, I started dating a guy. He told me about his feelings and I got to know that he loves me. But, I never felt the same for him. I spent almost 2 years with him. I have never cheated him, though".
"Recently I got a guy on some social networking sites. We interacted and liked each other. When I met him, I found that he does not have those physical attributes, which I want in my guy".
"He almost equal to the word ugly and my friends tease me for that. But, I feel good, when he is around, may be this the trill of dating a mature, employed man, because the earlier one was a year younger then me".
"This guy is 24 years old. I am wondering whether the looks will come between us in the future or not. I have broken up with the first guy since 2 years. I am not very emotional person and I am a staunch feminist".
"So am not going to die without any of them. Still, I am confused to take any step. Suggest me something..."
* Continue at the first link above.
* Are you from India?
Write about your city, or any city in India at any beautiful city link above.
---
Pari
wrote from Nagpur, India in short request, "I love one guy very much. We are in relationship that started from the last 8 months. I am not able to be close with him. He thinks that I don't love him".
"He does not trust me, because I have done so many mistakes in my past and I didn't tell him. When he asked others about me, they said that I am not a nice girl. They also said that I don't love him. But, I know that I love him. Please help me. How can I gain his trust?"
* Continue at the first link above.
* Are you from Nagpur (Nagpore), Maharashtra, India?
Write about any city in India at any beautiful city link above, or write about your favorite Indian movie at
iwatchbestv.com/bollywood-movies.html
.
* You'll get good gifts to read, when you write.
* The gifts are good at helping you discover your
passion
and use it, even if you were a student to build a small web business.
Then you'll earn additional income to continue with a solid business, when you graduate. You'll never need to work for a company or someone else.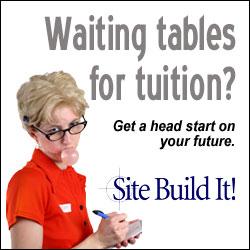 * How to develop your life and make it better?
Choose It
|
CTPM
|
---
* You are at
Why Inter Castes Marriage is Difficult in India
?
* Read some problems and get a clue at:
Am I Doing Anything Wrong
?|
Am in Love, But Not Sure
|
Childish Love Experience
|
Complicated Love Relations
|
Complicated Love Story
|
Confused - Right or Wrong
?|
Confusing Love
|
Does She Still Love Him
?|
His Ex-girlfriend Makes Him Feel Bad
|
How I Feel the Strong Feeling of Love
?|
How to Choose the Right Girl
?|
How to Fall in Love Again
?|
How to Make Him Feel
?|
How To Tell My Mom about My Love
?|
I am Jealous
|
I am Not Sure Whether He Loves Me or Not
|
I Love Four Boys
|
I Love My Classmate
|
I Love Two Girls
|
I Need Love Advices
|
Intense Love Connection
|
I Want My Boyfriend Back
|
I Want My ex-Boyfriend Back
|
Love Consulting Requests
|
Love or Just Friendship
?|
Love Problem
|
Love Problem Solution
|
My Boyfriend Loves Another Girl
|
My Parents Want to Destroy My Girlfriend
|
Online Love Consulting
|
Online Love Consulting Services
|
Parents Problems
|
Personal Relations' Problems
|
She Left Me
|
She Refuses to Talk with Me
|