Someone Has Stolen My Girlfriend!
by Peter
(Chandigarh, Haryana, India)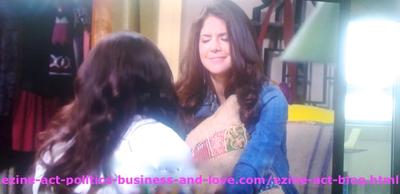 Melissa Sanders (Ashley Holliday) practicing a kind of healing with her best friend Loren Tate (Brittany Underwood) in Hollywood Heights.
Peter wrote from Chandigarh, Haryana, India, "Her past is still in her heart. I am a university student. I recently went into love relation with a girl in the same class, as mine. It was good in the first few weeks, but now everything is upside down".

"Here is what happened, actually. She was in a relation with a guy she met on Facebook a year ago and got too much emotionally attached to him. They had conversations on phone everyday".

"But, he fu*ked the relation, because he was too emotional and always telling lies and becomes (a crying baby) whenever she tries to leave him. Anyhow, she started going out with me, as she had met him only once and it was long distance relation.

"Then he called me up to make the things worse and threatened her. She always says she wants to get rid of him. He even called her parents to fu*ck the things over. But, I told her before that to tell her mom, so any damage would be minimal, in case he does this".

"Now, out of nowhere today, she texted up after disappearing for a whole day that she can't be in relation with me. She wrote that she does not love me or miss me, which surprised me".

"She added that she even can't stop herself from thinking of him and she wants to get back to him, even if he was creating shi*t in her life. Well, at the moment, I said I am not leaving her like this. She said I can take the risk, but I should not blame her later on, if she left me".

"The real problem is that I wouldn't meet her until 2 months, as we both are having our summer vacations. So, I am really at the high risk of losing her. I don't want to lose her, as I got her after waiting for her for one whole year".

"We are living far away from each other. Her family is so strict. So, it is impossible to take her out. Please, suggest what to do. Thanks".




* Read the response at Someone Has Stolen My Girlfriend Comments.

* Are you from Chandigarh, Haryana, India?

Write about it, or about Any Beautiful City in India & upload pictures from it. Read about Gujarat.

---
Somebody
wrote from Mumbai, Maharashtra, India in one brief paragraph, "I want to know if he loves me. I love a guy who is 20 years old. I told him that I love him, but he didn't react to it. He still talks to me and chats with me everyday. When I ask him about his feelings for me, he doesn't reply. So, do you think he loves me?"
* Read the response at the first link above.
* Are you from Mumbai, Maharashtra, India?
Write about it, or about any city in India, upload pictures from it & read about Gujarat at the two links above.
---
* You are here at
Someone Has Stolen My Girlfriend
.
* Subscribe to
Wise Biz
Newsletter & receive good gifts to read, when you confirm your subscription.
* The gifts will improve your language. You'll discover how to use your passion, even if you were a student to build a web
business
.
Then you'll earn additional income to continue with a solid business, when you graduate. You'll not even need to work for a company or someone else.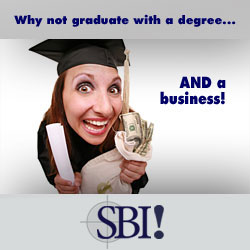 * See how you could develop your life and make it better:
Choose It
|
Things Interest You
|
* Check some problems below:
Am I Doing Anything Wrong
?|
Am in Love, But Not Sure
|
Best Friends Love
|
Childish Love Experience
|
Complicated Love Relations
|
Complicated Love Story
|
Confused - Right or Wrong
?|
Does He Truly Love Me
?|
Full Information
|
His Ex-girlfriend Makes Him Feel Bad
|
Hopeless Love
|
How Do I Forget My Love
?|
How I Feel the Strong Feeling of Love
?|
How to Choose the Right Girl
?|
How to Fall in Love Again
?|
How to Make Him Feel
?|
How To Tell My Mom about My Love
?|
I am an Amateur in Love
|
I am Not Sure of My Feelings
|
I am Not Sure Whether He Loves Me or Not
|
I am Unable to Control My Girlfriend
|
I Love Four Boys
|
I Love My Classmate
|
I Love My Teacher
|
I Love Two Girls
|
I Need Love Advices
|
Infatuation
|
Intense Love Connection
|
Love
|
Love at first sight
|
Love Consulting Requests
|
Love or Just Friendship
?|
Love Problem
|
Love Problem Solution
|
My Boyfriend Loves Another Girl
|
My Parents Want to Destroy My Girlfriend
|
New Love Story
|
Online Love Consulting
|
Online Love Consulting Services
|
Parents Problems
|
Personal Relations' Problems
|
Problem Instantiating a Relationship
|
She Left Me
|
She Refuses to Talk with Me
|
Should I Continue My Love or Not
?|
Should I Tell Her that I Love Her
?|
Submit Good Request
|