How to Fall in Love Again?
by Jared Martinez
(Jakarta, Indonesia)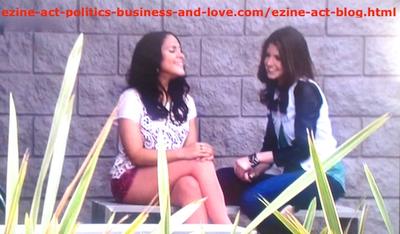 Loren Tate (Brittany Underwood) Talking with Melissa Sanders (Ashley Holliday) in the Hospital, on Hollywood Heights.
Jared Martinez wrote from Jakarta, "Hi, this is my first time posting. My name is Jared and I have a girlfriend whom I have been dating for more than two years. We're having long distance relationship in the last four months".

"Our relationship was going really good until last month. I just realized that I've been too protective to her and she thinks she already getting enough of it. So we decided to breakup".

"But, two weeks later, I realized that I was wrong and I apologized to my girlfriend. I also promised that I'll be better boyfriend for her. Things have been going very well since then, I've become a better man and she is delighted that I've changed".

"Now, I am surprised, as she told me few hours ago that she doesn't know whether she still loves me or not. She knew that she love me, but the feeling was kinda strange because she couldn't feel the love like before the breakup. what I have to do? i don't know anything to do again. Thanks anyway".

Comments:

Ask her what has changed. Ask her if she met someone in the four months. Explain why things have not changed from your side and that you are engaged in her love.

Despite this, you should know that some details are missing. In love problems you should write everything, even the small details, so as to understand it better. Second, write in prober English language.




* Are you from Jakarta, Indonesia?

Write about your city, or Any Beautiful City in Indonesia and read about places in Indonesia at Borneo and Komodo Island.

---
Josh
wrote from North India, "I'm a boy, I really don't know how I should ask my question. Guess you guys will understand my problem. Let me say it short and sweet, though it's not sweet".
"We were best friends since childhood. Both families know that we are good friends. But somehow her father misunderstood our friendship and worn her not to talk with me again. She is very loyal to her family. I Still don't know what went wrong".
"Her father is very strict in Religion. We have different religions. I guess, this is the problem. But, she talked to me, when she got a chance. By the way, I got more than one year to think and I realized that I'm really in love with her".
"I can't forget her. I really miss her. I really need her. Still there's a big hole in my life. I don't know how to tell, but such things happen to me I can't explain them. I really love her".
"Once I told this to one of her friends and she told me that her (my best friend) ideas are the same... that she is also in love with me. But, she will never let me know it, because she is so loyal to her family"
"After a month or two, she got her phone back and called me. We had contacts since then. One day she asked me, "Do you love me?" because she got some clue from her friends. Once I told her, "No"... but after I told her about my idea, she said, "Forget that". But how can I do that?"
"After one and a half year, I asked it again. (I asked it through the phone... both 1st and 2nd times, because I don't have any chance to meet her) and the 2nd time she said the same thing".
"I know that she loves me... but she is so afraid of her family. So what should I do now? Please don't say forget her, because I had some bad ideas to lose my life. I really want her back".
"She is my only one and forever. I don't need anyone else. Please help me. What should I do now? I'm so afraid that I will lose her forever. She doesn't talk to me now like before. Will she forget me? Please tell me what to do?"
*
Comments
I don't understand how could be of religious nature that her parents accepted the friendship, but not more than that!
There is some information missing to highlight your problem better, as for example, what religions. You should should submit full information about you both, such as education, work, economical in dependency etc...
* Are you from North India?
Write about your city at any beautiful city link above. Read about places in India at
Gujarat
.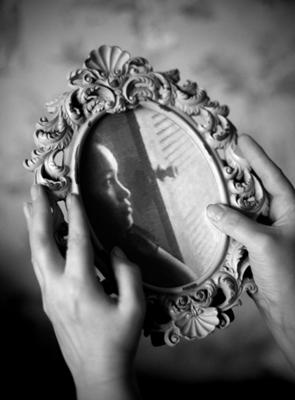 Deogracia Yolanda
wrote from Jakarta, Indonesia about "dreams come true". She said in one paragraph, I divided here, "I have never thought I feel this love. He is my Junior High School's friend. I don't know him much. I just know his name and that's all".
"Now, in Senior High School, my eyes can't go from him. It began after I dreamed about him 2 times! And the dream continues until 16 times! Our position is so close in the dream. We look into each other's eyes and smile".
"But, that's just in my dream. In real life, we don't talk to each other. We just talk if there is something important. And now, I don'T understand this dream and this feeling. Help me".
* Some important information is missing. Please, follow the guidelines.
* Are you from Jakarta, Indonesia?
Read about places in Indonesia at the links above and write about your city too.
---
* You are at
How to Fall in Love Again
?
* Share the blog and
Forward Wise Biz
to your friends. You'll get good gifts.
* The gifts will improve your language. You'll discover how to use your passion, even if you were a student to build a web
business
.
Then you'll earn additional income to continue with a solid business, when you graduate. You'll never need to work for a company or somebody else.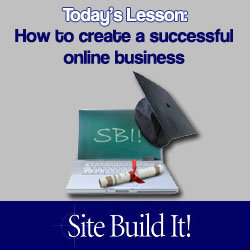 * See how you could develop your life and make it better, when you go through the following:
Choose It
|
CTPM
|
Things Interest You
|
* Check some problems below:
Am in Love, But Not Sure
|
Childish Love Experience
|
Complicated Love Story
|
Confused - Right or Wrong
?|
Does She Still Love Him
?|
His Ex-girlfriend Makes Him Feel Bad
|
How I Feel the Strong Feeling of Love
?|
How to Choose the Right Girl
?|
How to Make Him Feel
?|
How To Tell My Mom about My Love
?|
I am Jealous
|
I am Not Sure Whether He Loves Me or Not
|
I Love Four Boys
|
I Love My Classmate
|
I Love Two Girls
|
I Need Love Advices
|
Intense Love Connection
|
Love Consulting Requests
|
Love or Just Friendship
?|
Love Problem
|
Love Problem Solution
|
My Parents Want to Destroy My Girlfriend
|
Online Love Consulting
|
Online Love Consulting Services
|