New Love Story!
by Eliza
(Tehran, Iran)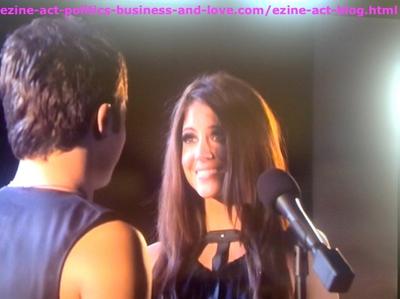 Eddie Duran (Cody Longo) Introduced Loren Tate (Brittany Underwood) to his Audience When he Performed a New Style of Music in Hollywood Heights.
Eliza wrote from Washington, District of Columbia, USA in one long paragraph I divided here asking for an answer to her question. She asked, "why did this boy gave me his phone number and wanted to date me, but later changed?!"

She wrote in her new love story, "Almost a month ago, I met a guy, as I was taking a walk in an outdoor sport complex. He looked at me and smiled. Since then, I saw him almost every night and we kept coming across each other staring!"

"I found him quite attractive. He was tall and handsome and seemed to have a gentlemanly conduct. Then I realized that I had feelings for him and he became the main reason why I went to that very complex almost every single night."

"Two weeks went by before one night out of a blue, he approached me and exchanged a few greetings, introduced himself and gave me his phone number. You can imagine how over cloud nine I felt."

"Yet, I decided to take things slow and act composed. Later he told me he was a fitness coach there and I also learnt he was (33) five years older than I and he seemed really interested in me."

"Yet, since he worked there with many (passer-bys) being his acquaintances, we never took a walk together! (This is probably a bit cultural because I am an Iranian) I told him I didn't want him to be out of his element hence didn't ask him to join me for a walk."

"Still, every time I went there, we would see each other and talk for a minute or so. He did mention on the phone a couple of times that he wants to see me elsewhere and I said it's a good idea and he told he would fix a date during the weekend."

"That weekend he didn't call and I called him the following day just to ask how he has been, but he didn't pick up!A couple of days later again I ran into him in the walking road in the complex and tried to act very composed."

"So, I smiled and just content myself by jokingly saying:has anyone stolen your cell? He laughed and didn't take it seriously of course! I didn't mind either and thought well the relationship will eventually evolve."

"Two nights ago I saw him again and asked him about some fat-burning pills. (Just an excuse to talk to him) and said a friend of mine is planning to lose weight. He said I could call him to get more info on those pills."

"I did call him the following day and he didn't pick up!!during the last two weeks I've seen him five or six times and he still gives me nice compliments every time we see each other, but has not mentioned the date again!"

"I can't really make heads or tails of his actions. I do love him but don't want to sound desperate or clinging! What can I do?"




* Read notes at the solution page at New Love Story - Comments.

* Are you from Tehran, Iran?

Write about it, or about Any Beautiful City in Iran and read about 100 Beautiful Sights in the world.

* Are you from Washington, District of Columbia, USA?

Write about it at any beautiful city link. Read about some places in America at the Battery and Chicago.

---
* You are here at
New Love Story
.
* Subscribe to
Wise Biz
Newsletter and receive good gifts to read, when you confirm your subscription.
* The gifts will improve your language. You'll discover how to use your passion, even if you were a student to build a web
business
.
Then you'll earn additional income to continue with a solid business, when you graduate. You'll not even need to work for a company or somebody else.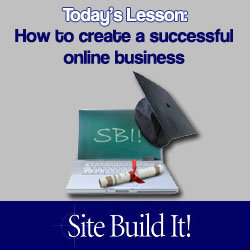 * See how you could develop your life and make it better:
Choose It
|
CTPM
|
Things Interest You
|
* Check some problems below:
Am I Doing Anything Wrong
?|
Am in Love, But Not Sure
|
Best Friends Love
|
Bright Letters
|
Bright Letters and Polite Touches
|
Childish Love Experience
|
Complicated Love Relations
|
Complicated Love Story
|
Confused - Right or Wrong
?|
Confusing Love
|
Dating Services
|
Does He Truly Love Me
?|
Does She Still Love Him
?|
Full Information
|
His Ex-girlfriend Makes Him Feel Bad
|
Hopeless Love
|
How Do Elephants Kiss
?|
How I Feel the Strong Feeling of Love
?|
How to Choose the Right Girl
?|
How to Fall in Love Again
?|
How to Make Him Feel
?|
How To Tell My Mom about My Love
?|
I am an Amateur in Love
|
I am Jealous
|
I am Not Sure of My Feelings
|
I Love Four Boys
|
I Love My Classmate
|
I Love My Teacher
|
I Love Two Girls
|
I Need Love Advices
|
Infatuation
|
Intense Love Connection
|
I Want My Boyfriend Back
|
I Want My ex-Boyfriend Back
|
Liking Starts Here
|
Love
|
Love and Romance
|
Love and Sex
|
Love at first sight
|
Love Consulting Requests
|
Love Letters
|
Love or Just Friendship
?|
Love Problem
|
Love Problem Solution
|