I am Not Sure of My Feelings!
by Maya
(Yerevan, Armenia)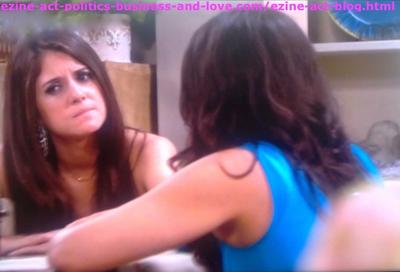 Loren Tate (Brittany Underwood) While Asking Melissa Sanders (Ashley Holliday) about Her Real Mother Beth Bridges.
Maya wrote from Yerevan, Armenia, in one long paragraph, I divided here, "I am 27 and a student of Masters degree. I have had two very bad relationships in my life and when the second one happened I felt I could never fall in love again".

"My boyfriend betrayed me going out with my close friends, when I was 21. So, I practically never fell in love again. Sometimes, I thought I must be lesbian. But, since then, I have always thought logically about making a relationship and sometimes I am afraid of being in a relationship".

"I met a guy about three months ago. He is my colleague. He works in another office located in another country. I traveled to that office for training purposes. So, I met this guy there".

"He is very polite, kind and intelligent. From the very moment I met him, I started to like him. It was not love actually. However, I like him. I like to talk to him all the time".

"But, our conversations are too short and career-based, because he is more experienced than me. I believe the problem is I do not know many things about him; if he is already married, in love, or has any girlfriend or likes me".

"I get nervous, when I think about him. Sometimes, I think this is stupid and it can't happen, when you only have seen a person for two or three weeks".

"What can I do? Sometimes, I think I am too stupid. I am trying not to think about him, but I dream about him at nights. Please help me. I cannot help this. P.S. Sorry, my text has too many I's".




* You are at I am Not Sure of My Feelings.

* Are you from Yerevan, Armenia?

Write about Yerevan, or Any Beautiful City in Armenia.

---
Someone
wrote from Coimbatore, Nadu, India, in one long paragraph, I divided here, "Myself Varshini. I am working in a software company. From my college days, I am in love with a Muslim guy".
"He was innocent, when we started loving each other. At first, he doesn't have interest, because his parents wont accept me. Later, he accepted saying that he will inform his parents after completing his studies".
"So, we continued. He was in hostel, when we started our life. He used to speak often. But, he stopped talking gradually, when he went home. I understood that he wont talk, when he is at home".
"I have some feelings about this. But, he used to meet me twice a week, just like that. Since he doesn't speak now, as he used to do, I talked with him and asked him to talk. I feel that he didn't talk, unless I start talking".
"So, we broke up. Since then, I suffered a lot and my health is spoiled while thinking a lot of him. He left and started talking with other girls. But, after our UG, he started his PG and I started to work".
"Now, he is in Delhi. So, in this time he talked with a girl and hid that from me. Later, he realized and contacted me, but he is fears his parents. He asked me to meet him for a single day and go away".
"I got angry and I left him. After few months, he contacted me and apologized. He explained his situations. Then, it was going fine, when he is in the hostel. But, when he comes home, the problem starts again".
"He is not talking with me now. I can't break our relation or continue. I want him to know my situation and to realize these things. I am going to speak with him soon. Please give suggestions".
* Are you from Coimbatore, Nadu, India?
Write about it, or about any city in India and read about
Gujarat
.
---
Allison
wrote from Baltimore, Maryland, USA, in one paragraph, "I love someone and he tells me he loves me too, but he also tells someone else he loves her! Should I just move on?"
"He calls me every single night and he says I love you every night, but he has someone else that he is dating. Should I just tell him that I love him, or do I stop talking to him? It would break my heart, if I stopped talking to him, so I really just need help deciding what to do".
*
Comments
You all neglected the required information we mentioned on the main love pages. Submit requests in good details and write in short paragraphs.
* Are you from Baltimore, Maryland, USA?
Write about it, or about any city. Read about some places in the USA at
Beautiful Chicago City
|
Kauai
|
Mississippi River
|
North Slope
|
---
* You're at
I am Not Sure of My Feelings
.
*
Forward Wise Biz
to your friends to share the website and get good gifts.
* The gifts will improve your language. You'll discover how to use your passion, even if you were a student to build a web
business
.
Then you'll earn additional income to continue with a solid business, when you graduate. You'll not even need to work for a company or somebody else.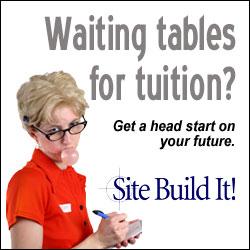 * See how you could develop your life and make it better:
Choose It
|
Things Interest You
|
* Check some problems below:
Am I Doing Anything Wrong
?|
Am in Love, But Not Sure
|
Childish Love Experience
|
Complicated Love Relations
|
Complicated Love Story
|
Confused - Right or Wrong
?|
Confusing Love
|
Does She Still Love Him
?|
His Ex-girlfriend Makes Him Feel Bad
|
How I Feel the Strong Feeling of Love
?|
How to Choose the Right Girl
?|
How to Fall in Love Again
?|
How to Make Him Feel
?|
How To Tell My Mom about My Love
?|
I am Jealous
|
I am Not Sure Whether He Loves Me or Not
|
I Love Four Boys
|
I Love My Classmate
|
I Love Two Girls
|
I Need Love Advices
|
Intense Love Connection
|
I Want My Boyfriend Back
|
I Want My ex-Boyfriend Back
|
Love Consulting Requests
|
Love or Just Friendship
?|
Love Problem
|
Love Problem Solution
|
My Boyfriend Loves Another Girl
|
My Parents Want to Destroy My Girlfriend
|
Online Love Consulting
|