Should I Continue My Love or Not?
by Raj
(Pune, India)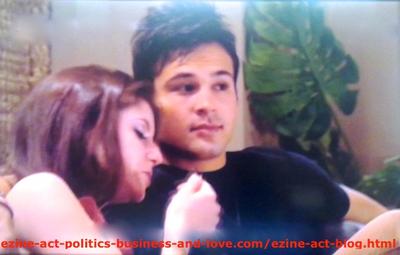 Loren Tate (Brittany Underwood) with the First Love in Her Life, Eddie Duran (Cody Longo) in Hollywood Heights.
Raj wrote from Pune, India in one long paragraph I divided her, "I have been in a relationship with a girl for over 8 years now. We were living in together for almost 6 years. I left her and came to a different city for a 1 year MBA to stabilize my career, after which we planned to get married".

"She has now started liking another guy but is unsure whether the guy likes her or not. she's kind of crazy for him and spends good times with him. she says she is now unsure about our relationship and has strong feelings for the guy".

"at the same time she is also reluctant to discontinue our relation. I love her a lot and am even willing to wait for her if she wants to give a try to this new relationship, if it works out for her, in the process though I am getting emotionally drained. What should I do now?"

* Comments

This is incomplete request. You should follow the instructions on the main consulting pages to write requests properly and to submit good requests providing more details about the problem and about yourselves (i.e age, education, jobs, economics)




* Are you from any city in Pune, India?

We want Indians to write about their cities and upload beautiful pictures. Please write about Any Beautiful City in India at this link. Read about Gujarat at the links.

---
Somebody
said, "I want to be his girl!" She neglect to enter her name, her location and email adders and then wrote the following request, which includes two long paragraphs, I divided her below:
"I really was searching for someone professional like you who could advise me right in my love problem".
"I am 21 and I like a guy in my class. We have been studying together since three years. I really dont know for what, but I have fallen for him on the first day he talked to me. We were good friends for months. Later on, i started feeling possessive about him and couldn't bear when he talked to other girls closely".
"Let me tell you about him in short. He is stylish and independent in his own ways, might be for which I have fallen for him! He is a friendly person who talks to everyone. But I dont like him as he talks to every girl who passes him by.
"I know he really doesn't love me, but there is a hope somewhere in me, that some day my love could turn him to me. At the same time, I am not ready for getting into a serious relationship with him, until I feel he is serious!"
"I dont want him to take me as granted. But this would be the most happiest thing in my life if he really wants me. I cannot say he doesn't want me or he wants. I mean, in words he says he wants me, but I dont feel it. He says he likes me and he enjoys being with me".
"When ever I ask him why he talks to many girls, he just says he talks generally. I define it to be flirting, he says its just a sweet talk!! I really can't understand what it is".
"The last time when i talked to him, I clearly asked about this and he answered that he really needs a girlfriend and asked me "why would I go for any other girl, if you give me all the love I need?"
"I was actually happy and impressed for that question and I promissed him to be with him and be his girl friend. But I am not sure whether he is really serious about me. We talk and text to each other everyday. I feel he is still immatured".
"Many times, I noticed him say he needs a girlfriend (not me! just a girlfriend) or whenever I said okay to be his girlfriend, he was expressing his happiness for getting a girlfriend (and not me specifically again!) I really want to find out what all I should do to make our relationship real and strong. I really want to be his girl!"
* Read the comments above.
* From where did you come?
Write about your city at any beautiful city link above and read about some cities at
Herschel Island
,
Lilongwe
and
Nuwara Eliya
.
---
Tasadduq
wrote from Karachi. Pakistan in one long, but brief paragraph, I divided here:
"sir i m 23y male and have a very serious problem. i love one of my cousin(daughter of my real uncle) from at least 9 years. i cant leave without her. i was not able to tell her nor my parents about that. a big prolem came in my life 1 week ago when one of my cousn proposed her.
"i was shocked to hear that. my brain is not working what to do. my life has been destroyed. i m doing graduation in engineering college in karachi far away from my home town gilgit and i m alone here and due to this my study has also been affected and i m going throug agony".
"sleepless nights etc. it is necessary to tell u that the father of girl(my uncle) has been died and my father himself is her guadian now .and my cousin( son of sister of my father) has send his proposal to her through his friend to my father and a only talk hasbeen made and my father has assured them.
"sir please help me at this most critical moment of my life.give me the most suitable suuggestion at this time. waiting 4 ur early reply".
* Read the comments above.
* Are you from Karachi. Pakistan?
Write about it, or about any beautiful city in Pakistan at any beautiful city link above. Read about the
Indus River
.
---
* You're at
Should I Continue My Love or Not
?
*
Forward Wise Biz
to your friends to share the blog. You'll get good ebooks and e-courses to read.
* The ebooks and the business courses will improve your language. You'll discover how to use your passion, even if you were a student to build a web
business
from your hobbies.
Then you'll earn additional income to continue with a solid business, when you graduate. You'll never need to work for a company or someone else.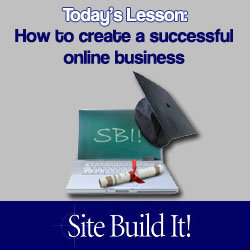 * How to develop your life and make it better?
Choose It
|
CTPM
|
e-Learning College
|
Success Stories
|
Things Interest You
|
* Check love problems at:
Am I Doing Anything Wrong
?|
Am in Love, But Not Sure
|
Aphrodite of Quebec
|
Childish Love Experience
|
Complicated Love Story
|
Confused - Right or Wrong
?|
Does She Still Love Him
|
How I Feel the Strong Feeling of Love
?|
How to Choose the Right Girl
|
How to Make Him Feel
?|
How To Tell My Mom about My Love
|
I am Jealous
|
I am Not Sure Whether He Loves Me or Not
|
I Love My Classmate
|
I Love Two Girls
|
I Need Love Advices
|
Intense Love Connection
|
I Want My Boyfriend Back
|
Love Consulting Requests
|
Love Problem
|
Love Problem Solution
|