I Want My ex-Boyfriend Back!
by Soumya Mullick
(Rourkela, Orissa, India)
Love in the TV Comedy Series, Friends. Jennifer Aniston (Rachel Green) talks to David Schwimmer (Ross) and her ex-husband Brad Pitt listens.
I am 19 years old girl. I had a good LOVE relationship with a guy. He is a very good guy and has a good sense of humor. But, after one year he left me without any reason. I was frustrated.

He did not explain any reason to me. So, I requested one friend of my classmates to help me get him back. He helped me a lot. He used to carry my letters and gifts to him. I have a lot of faith on him.

But after somedays I came to know that my friend blindly loves me. I could not decide anything. I will live with my past memories, or hold his hand.

My other friends forced me to say yes to him. I was upset and I did not want to agree to his proposal and to the advices of my friends.

So we decided to be only friends, as we are. However, we live as a couple. I thought he is only a friend and not more. but he never thought like this.

He always sees me as his girlfriend. Other people also thought that we are couple. My ex-boyfriend also came to know this. We remained friends for one year.

After one year I agreed to his proposal, but not from my heart. My friends forced me to do this. They always say to me, "love him whom he loves you and do not love him whom he does not love you".

Still I cannot love him. I tried a lot, but I could not forget my ex-boyfriend.

Now I came to know that my boyfriend had left me because he has some family problems. Lately, I got the feeling that he still loves me. After knowing this I cannot hold myself.

Previously, I was thinking that he does not love me. I am confused. I will return back to my boyfriend, or live with my friend as boyfriend, or live single with my past memories.

Please help me to solve this love triangle.

Comments:

You accepted for yourself to be blind, but not the second boy. How could you trust somebody to work as a messenger for you and then claims that he loves you?

You make it difficult yourself. The good thing was that you could stay with your first boyfriend, get to know him better and understand his personal problems and then maybe help him while loving each other to solve these problems.




Readers: You could get a dating site to help others get married and make additional income. See the image above.


---
* You are at
I Want My ex-Boyfriend Back
.
* This is also incomplete
love consulting request
, as I explained all requests to solve any
love problem
should follow the guide lines to get the fast
love problem solution
needed. This is why this request remained here almost two years.
However, we only commented on it, then.
* Share the
Ezine Act Blog
with your social media services.
* Are you from Rourkela, Orissa, India, or from any place in India?
* Read about beautiful places in India, such as
Gujarat
here and write about any beautiful place in India at
Any Beautiful City
.
* Read and write about your favorite India movies at
http://www.iwatchbestv.com/i-watch-best-tv-blog.html
. You'll get useful gifts when you write.
The gifts are good to set up with your passion, so you could it a business of your own on solid grounds, even if you were a student.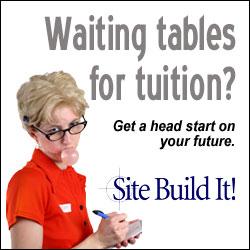 Then, you'll find that you don't need to work for a company, or someone else when you graduate.
* See how you could improve your life at
Choose It
|
Things Interest You
|
* Like, tweet, or share "I Want My ex-Boyfriend Back" with your social media network and pin the pictures you see on this network.
* Read about other love problems at:
A Crush on Someone
|
Amateurish Love
|
Am I Doing Anything Wrong
?|
Am I in love
?|
Am in Love, But Not Sure
|
A Muslim Girl Loves A Chinese
|
An Iranian Woman Pretends to Love an Italian
|
Anonymous Juliet
|
Aphrodite of Quebec
|
Attached, but Fell in Love with Another Guy
|
Best Friends Love
|
Childish Love Experience
|
Comment C2 Entries
|
Complicated Love Relations
|
Complicated Love Story
|
Confused - Right or Wrong
?|
Confusing Love
|
Did He Change His Heart
?|
Divorce in Love
|
Does He Love Me
?|
Does He Treat Me as a Sister
?|
Does He Truly Love Me
?|
Facebook Chats
|
Fed up with Love
|
Forbidden Love
|
How to Make Him Feel
?|
How To Tell My Mom about My Love
|
Personal Relations' Problems
|
She Left Me
|
Still in Love with My Ex-Boyfriend
|
* Check Love, Site Map 6 with many articles about love below:
Bright Letters
|
Bright Letters and Polite Touches
|
Dating Services
|
Full Information
|
Liking Starts Here
|
Love
|
Love and Romance
|
Love and Sex
|
Love Letters
|
Online Love Consulting
|
Online Love Consulting Services
|
Polite Touches
|
Roommate Finding Services
|
Sex
|
Submit Good Request
|