Amateurish Love!
by Mumthaj
(Chennai - Madras, Tamil Nadu, India)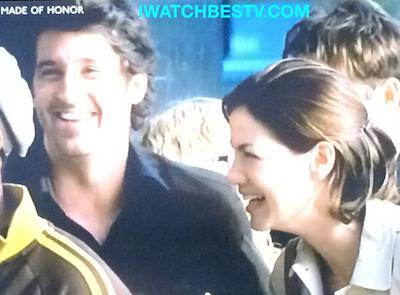 Ezine Acts: Love Made in Honour, Starring Patrick Dempsey, Michelle Monagham and Kevin McKidd. The Two Heros Played Fantastic Roles in Grey's Anatomy.
Mumthaj wrote from (Chennai - Madras, Tamil Nadu, India) about her Love Problem in the following paragraph:

"We loved a lot. always he round me during college days. then i went away from him. one year back he again and again called me. then i aslo accepted him and came near to him. then for two months the rerlationship is good. but nowadays he is not good. he giving more importance to his friends. then he avoiding me. frankly telling i cant go away of him because of some personal tie between us, hope u will understood this. what can i do now. i need a solution. how can i marry another people?"

Comments:

Follow the guidelines on the main love consulting page at Online Love Consulting and Online Love Consulting Services to write good Love Consulting Requests, provide Full Information and then Submit Good Request.

We ignored this request, as you haven't followed the guidelines. We wrote on many relevant pages that we wouldn't provide any Love Problem Solution to anyone if he or she neglected the guidelines and wrote his request in poor language.

* Are you from Chennai - Madras, Tamil Nadu, India?

Write about it at Any Beautiful City and read about places in India at Gujarat.

The Classic - My Ex-Boss and I Have Fallen in Love!

Jian wrote from Tel Aviv, Israel the following love consulting request in a nice way, however, she missed some information and we sent her an email to fill it in:

"Hi, I'm in a serious mess and have no one to turn to... My ex boss and I have fallen in love. I have a boyfriend and we're about to move in together. He is married and has 3 children. I know his wife and kids.

We haven't acted on it. We're both very scared and we've decided nothing is going to happen, which is true - nothing happened. But it's been extremely difficult.

We discussed it for the first time on the night of my departure from the company and since then (2 months ago) we've been in touch on the phone and he's taken me home or to work every now and then as we are neighbors.

His wife and my boyfriend both know about these lifts he's been giving me and the fact that we speak a lot. Neither of them suspect anything.

The real problem here isn't even the fact that we are so attracted to each other, it's the fact that we both have intense feelings. And every day that passes by makes these feelings become stronger.

Yesterday we decided that we won't be meeting alone anymore, and we will only stay in touch on the phone. If we see each other it should be in the company of other people.

I don't know what else to do. I know I shouldn't be in touch with him at all, but we've tried that and it doesn't work - we stay in touch anyway. I can't stand the thought of him not being in my life, I can't lose touch with him.

My emotions are controlling me right now and not my common sense - and I am a very down to earth rational person. Please help me out, this is causing both him and I so much misery. We don't want to hurt anyone - our spouses, his children of course. Help :("

Comments:

We sent you an email requesting some information and we asked a question about this, "My ex boss and I have fallen in love. I have a boyfriend and we're about to move in together. He is married and has 3 children. I know his wife and kids."

I personally understand that you were referring to your boss in the last sentences. But, that sentence shroud come before, "I have a boyfriend" to eliminate confusion.

Well, awaited for a response from you and we haven't got it yet. It is clear that you should be rational "you said you are". If you were, then there's not any comparison and it is clear that you should stop this kind of a relation and focus on your boyfriend. That is ethical and love is always about being ethical in such relation.




* You are at Amateurish Love.

* Share the Ezine Act Blog with your social media. Use the small buttons on the page.

* Forward Wise Biz to your friends to read and share the blog.

You'll get gifts when you write and forward the newsletter. The gifts show you how to use one of your hobbies to build it a business on solid grounds, even if you were a student.

Then, you'll find that hobby generating income for you when you graduate, so you could continue with it to improve your life.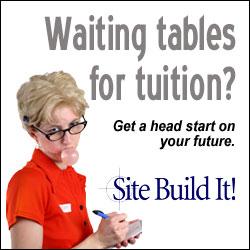 * See how to improve your life at Choose It| CTPM| Success Stories| Things Interest You|

* Get love inspiration at:

Bright Letters| Bright Letters and Polite Touches| Dating Services| First Love Experiences Can Be Your Shadow for Life| How Do Elephants Kiss?| Liking Starts Here| Love| Love and Romance| Love and Sex| Love Letters| Polite Touches| Problems Management| Roommate Finding Services| Sex| Videotaping Weddings| Weddings Photography|

* Read love problems at:

Am I in love?| Anonymous Juliet| Divorce in Love| Fed up with Love| Forbidden Love| How to Dispose My Girlfriend's Intense Temper?| How to Get Him?| I Like to Get Him Back| Is He a Playboy?| Love Makes Me Confused| Love Triangle| My Girlfriend Loves Her Ex Boyfriend| My Husband is A Liar| No Love Affections Towards Me| One Side Love| The Classic Love, Boss Affairs|