Am I in love?
by Lolita Kathmandu
(Kathmandu, Nepal)
I'm really sorry that I'd have to keep my text long, and I'd take your time longer than needed. I thought apologizing previously would be a better idea.

And before texting you I've been reading posts on "Am I in love", "would this last" and God knows what, and also I've gone through various quiz, the common things on them were "physical attachment", which doesn't match with my lifestyle, so I thought I would ask someone about it. Finally I ended up here.

I belong to a little conservative society, meaning we here don't allow before marital sex, older people don't even prefer dating before marriage, which made me a little strict about my love life.

I don't know how you'd react to it, but I am 21 and I've never been in a relationship. And because of which I think I am unsure about this guy.

We met on a social networking site years back, maybe 2008 or 09. We've been friends since then. But we never met on person. He's been to US for his higher studies, and I am continuing mine here. So, for now meeting him in person is not something possible before he'd be back.

We had great bonding until now, though he is not the only male friend from the internet that is close to me. It was last spring, he proposed me (I don't know how else to say that) at that time the answer was simple, I said no and we still are friends.

I am the kind of person who would wait till her thirties for Mr. Right than experimenting with my heart and life. Thanks to our long grown friendship he knows that, and drops hints here and there that he'd wait until I figure out what i want.

Lately I've been in touch with him more regularly than previously. We've been giving each other more time than necessity... despite the time difference we almost talk like 10-15 hours a day.

My thought about the feeling I have as I indeed need to talk to him now is the routine conversations we have been having. I've tried taking about him with my friends and their response to the topic is not so convening.

I give a pretty good amount of time to think about every decision I make, so they are trusting my thoughts, but I am not at all convinced about this feeling at all.

The thing I fear the most is if I am in love then; Am I in love with the person at front or the person I've created in my head out of our conversations and chats?

Even I am not all about the Facebook status and / or the profile pictures, Instagram posts, I'm sure that you know anyone can easily compose themselves online... even if they don't intend to be a fake personality.

I fear that I might be loving the person I've portrayed with regards to our conversations which he possibly is not.. For the friendship and bonding we had, I can tell that he is not lying about loving me.

But what if the problem is the same with him?

What if he's imagining me to be someone else that I am not?

To clear my thoughts and doubts we need to meet, which is not possible for 2 more years, and to control my feelings till then is not possible, either I'll move on or I'd have to tell him what i feel.

I am still not sure about the feeling, so I have not told him anything about it. Now what do I do?

I've tried briefing everything, yet it was long... I'm sorry for that. And if I've made use of SMS text, please ignore it and answer me... I am already going crazy... And I hope my words didn't make your head spin, pouring my thoughts into it was hard.

Comments:

You said, "And if I've made use of SMS text, please ignore it and answer me…" No, we can't ignore that. It is only that when pay close attention to the guidelines, we become confident that you are serious, an adult and not a amateur.

Your problem is missing some important information. You have written it all mixed up. See how I re-edited the request in short sentences and short paragraphs above, to know exactly, why we don't respond immediately to badly written requests.

However, read the solution at Am I in love Comments.

* Are you from Kathmandu, Nepal?

Write about it and upload pictures from it at Any Beautiful City and read about Sagarmatha National Park in Nepal.

Read, or write about your favorite movie at http://www.iwatchbestv.com/i-watch-best-tv-blog.html.

* You are at Am I in love?




* Share the Ezine Act Blog with your social media & other services. Use the buttons.

* Subscribe to Blog using the small buttons at the top left to receive the updates.

* Forward Wise Biz to your friends to read and share the blog.

You'll get gifts when you forward, or write. The gifts show you how to use your hobbies to build a business on solid grounds, even if you were a student.

Then, you'll find that hobby generating income for you when you graduate, so you could continue with it to improve your life.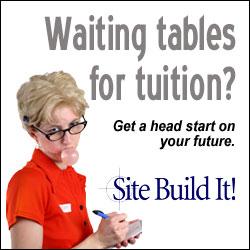 * See how to improve your life at Choose It| CTPM| Things Interest You|

* Get love inspiration at:

Bright Letters| Bright Letters and Polite Touches| Dating Services| First Love Experiences Can Be Your Shadow for Life| Full Information| How Do Elephants Kiss?| Liking Starts Here| Love| Love and Romance| Love and Sex| Love Consulting Requests| Love Consulting Services| Love Letters| Love Problem| Love Problem Solution| Online Love Consulting| Online Love Consulting Services| Polite Touches| Problems Management| Roommate Finding Services| Sex| Submit Good Request|Videotaping Weddings| Weddings Photography|

* Read the commentaries at:

Comments| Ezine Acts Comment C2 Entries| Ezine Acts Comments| Ezine Acts Love Commentaries| Ezine Acts Love Entries| Ezine Acts Love Stories| Ezine Acts Sentimental Stories| Second Section of the Comments| Zines Commentaries|