Fed up with Love!

(Mumbai, India)
Somebody wrote from Mumbai, India, briefly saying: I am in relationship from the past 4 years trying literally everything to save it.

But my boyfriend fights with me every day for any reason.
He gets angry when I don't call him and even when I call him. He has abused me with vulgar words.

Because of him I changed my whole life by leaving all my friends, not giving priority to my family, my career everything but he has no value for my sacrifices in life and always keeps saying that he had done all the sacrifices and I had done nothing for him. He don't even listen to my point of view, doesn't care for what I think.

I had done some mistakes in the past but instead of letting it go he keeps on talking on it and getting angry on it.He don't talk to me for days not even telling why he is angry.

Whenever I try to say him anything, he says why you are taunting me, why you always think about yourself, go away and don't even think to argue with me. Basically he hates to discuss about what I feel what I think.

"What he do is always right and even smallest mistake is done by me only and for that I had to get punish" is hes thinking.

I really love him but I can't bear it any more. What should I do? I am unable to think anything.

Comments

He has bad temper. So, you have nothing left other than to leave him. Despite this response, you have written your request with some mistakes and you have not followed the guidelines provided on the main page to provide some more details about you both.

Ritika wrote from Delhi, India requesting love consulting in one badly written line, such as this "me and my boyfriend was fightind since nov without any resson now what hat last we faught on 6th july then on not in talking terms".

Sierra wrote from Portland, "The person i am in love with is 4 years older than me. I am 14 years old currently, we are friends and we work together but our ages are too far apart and he is in a different world than my own world. But i really love him, he is nice, smart, funny and is always kind to me. But it is the age that keeps us apart, please help me!"

Comments

We cannot provide any consulting from only one badly written line, or paragraph. You should follow the guidelines to submit good request at Full Information| Love Consulting Requests| Online Love Consulting| Online Love Consulting Services| Submit Good Request|

* Are you from any of the mentioned places?

Write about your city and upload pictures from it at Any Beautiful City.

Read and write about your favorite movies at http://www.iwatchbestv.com/the-movie.html.




* You are at Fed up with Love.

* Share the Ezine Act Blog with your social media. Use the small buttons on the page.

* Forward Wise Biz to your friends to read and share the blog.

You'll get gifts when you forward, or write at the mentioned blogs above. The gifts show you exactly how to use one of your hobbies to build it a business on solid grounds, even if you were a student.

Then, you'll find that hobby generating income for you when you graduate, so you could continue with it to improve your life. You'll never need to work for a company.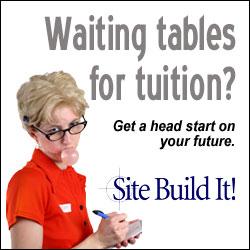 * See how to improve your life at:

Choose It| CTPM| SBI TV| Success Stories| Things Interest You|

* Get love inspiration at:

Bright Letters| Bright Letters and Polite Touches| Dating Services| First Love Experiences Can Be Your Shadow for Life| How Do Elephants Kiss?| Liking Starts Here| Love| Love and Romance| Love and Sex| Love Consulting Services| Love Letters| Love Problem| Love Problem Solution| Polite Touches| Problems Management| Roommate Finding Services| Sex| Videotaping Weddings| Weddings Photography|

* Read some love problems at:

My Boyfriend Loves Another Girl| My Girlfriend Cannot Use Social Network| My Girlfriend Wants Me Badly| My Girlfriend Wants to Break Away| My Husband Does Not Know the Child is Not His Child| My Parents Want to Destroy My Girlfriend| My Wife Likes an Old University Colleague| My Young Boy Stopped Masturbation| New Love Story| Nobody Loves Me| One Side Love and Failure| Our Parents Refused Our Proposal| Parents Problems| Personal Relations Problems| Platonic Love| Please Help Me| Problem Instantiating a Relationship| Sentimental Confusion| Sex and Love Make Me Sad| She Does Not Love Me Anymore| She Left Me| She Loves Me but She Admires Somebody Else|