Forbidden Love!
by Mido
(Khartoum, Sudan)
I am 31 years now. 15 years ago I was attracted to my aunt (father's sister) who is 42 years now. I did my best to come over that. But, I couldn't, so I told her about how I fell and she refused that thing completely.

I tried to convince her many times that I love her and I eagerly need her, as no body does, but she kept telling me that's wrong and refused to engage in a relation like that.

15 years had passed now, but I couldn't forget that love despite me and she is married now. A year ago despite that we are both married we spoke about that old love. She told me that she loves me from the time I told her.

She said that she was afraid of that relation, which might lead to bed and that she might get pregnant. In addition, she told me that she was afraid of the reaction of all the people, who will then blame her as she is elder than me.

But now, as she said she is going to just do any thing for me the way I like it. I cannot wait for such thing and I cannot live without her, as I think that she is in need for me. Now, we are planning to have our first intercourse.

I feel I should never go on that, but loving someone for 15 years and forgetting about him when you got the chance might be very difficult, So, please tell me what to do?

Stop! Continue at Forbidden Love Comments.




* Are you from Khartoum, Sudan?

Write about it at Any Beautiful City.

Read about places in Sudan at Kordofan.

Read and write about your favorite Sudanese movies, or any movies at iwatchbestv.com/i-watch-best-tv-blog.html. You'll get some gifts when you write.

* The gifts will improve your language. You'll discover how to use your passion, even if you were a student to build a web business.

Then you'll earn additional income to continue with a solid business, when you graduate. You'll not even need to work for a company or someone else.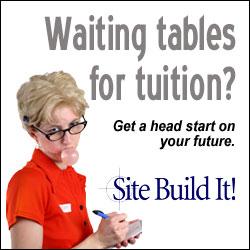 * See how you could develop your life and make it better at the following pages:

Choose It| Things Interest You|

* You are at Forbidden Love.

* Get love inspiration to improve your life at:

Bright Letters| Bright Letters and Polite Touches| Dating Services| First Love Experiences Can Be Your Shadow for Life| Full Information| How Do Elephants Kiss?| Liking Starts Here| Love| Love and Romance| Love and Sex| Love Consulting Requests| Love Consulting Services| Love Letters| Love Problem| Love Problem Solution| Online Love Consulting| Online Love Consulting Services| Polite Touches| Problems Management| Roommate Finding Services| Submit Good Request| Videotaping Weddings| Weddings Photography|



* Read love problems to improve your life at:

A Crush on Someone| Amateurish Love| Am I Doing Anything Wrong?| Am I in love?| Am in Love, But Not Sure| A Muslim Girl Loves A Chinese| Anonymous Juliet| Aphrodite of Quebec| Attached, but Fell in Love with Another Guy| Best Friends Love| Comment C2 Entries| Problem Instantiating a Relationship| Sentimental Confusion| Sex| Sex and Love Make Me Sad| She Does Not Love Me Anymore| She Left Me| She Loves Me but She Admires Somebody Else| She Refuses to Talk with Me| Should I Continue My Love or Not?| Should I Tell Her that I Love Her?| Should I Try to Keep this Guy or Push him Away?| Someone Has Stolen My Girlfriend| Still in Love with My Ex-boyfriend| Sweet Arabian Girl Confused in Love| This is My Love Problem| Troublesome Love Relations| Troublesome Relationship| Two Guys Burn for Me| Uncrushed Love| Unemployed Love| Virgin at 19 Confused in Love| We Date in a Dating Site|