This is My Love Problem!
by Manoj
(India)
Love is painful and just naseeb, which is from Arabic meaning destiny in India. Sad story starring Amitabh Bachchan in the movie Naseeb.
I am in love with a girl aged 27 years. I am also 27 years old. First, she is my best friend then she became my love. Our love relation is 6 months old. Everything runs fine until the last few weeks.

We have decided that if there is any problem with my parents or hers regarding our marriage, we will not worry and even if any one of us is proposed by our parents to marry with someone else, we will not accept that.

We believe that problems could happen and we can face them when we decide that we want to marry because we belong to different casts. Our main purpose is to help each other and to make our future life the happiest one.

However, her parents forced to marry someone and prepared for the engagement. After few days, the boy started to misbehave with my girlfriend.

His behaviour was irritated her, as he just make lot of orders, such as not to do this job, do not move from home after 7 pm and do not talk with any one on phone etc...

She decided not to marry with him and I supported her decision. Finally, the engagement is off. But, she thinks sometimes that our relationship is the cause of breaking the engagement.

I do not feel good, when she says so. I do not want to cause any problem or feelings of such problem to her. Now I do not understanding or know that what to do?

Comments:

I am confused because of two things you mentioned in your request, which are contradicted to each other and the last one is not so clear.

You declared that you both agreed to stand against each proposed marriage and then mentioned that her family forced her.

Even here, you were not clear when you said, "However, her parents forced to marry someone and prepared for the engagement." I understood, anyway.

Continue at This is My Love Problem - Comments.




Readers: You can start a dating site in India and make it a big business for good marriages. Click on the image above. At the top of the right page, click on "Affiliate" and on the second page, click on "Sign Up", below the "sign in" form at the left column.

** Are you from India? Write about your city of birth or about your city of residence and upload beautiful pictures at Any Beautiful City here.

** Read about beautiful places in India, Bangladesh and Pakistan such as Gujarat, Ganges Delta and the Indus River.

** You are at This is My Love Problem.

** Read the entry page to this love problem and request love consulting at Online Love Consulting Services.

** Share the Ezine Act Blog with your services through the buttons at the left column, or at the bottom of the page.



** Subscribe to Wise Biz newsletter to receive updates about love and business.

** Forward Wise Biz to your friends and encourage them to subscribe and share the blog.

You'll get some gifts when you forward, or confirm your subscription. The gifts are good to show you how to use your hobbies, even if you were a student to build one of them on solid grounds and improve your life.

Then, you'll find that business generating income for you when you graduate. You'll never need to work for a company.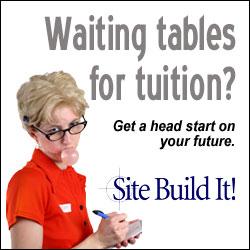 ** See how you could improve your life at: Choose It| CTPM| Success Stories| Things Interest You|

** Read about Love at:

Bright Letters| Bright Letters and Polite Touches| Dating Services| First Love Experiences Can Be Your Shadow for Life| Full Information| How Do Elephants Kiss?| Liking Starts Here| Love| Love and Romance| Love and Sex| Love Consulting Requests| Love Letters| Love Problem| Love Problem Solution| Online Love Consulting| Polite Touches| Roommate Finding Services| Sex| Submit Good Request|

** Read other love problems at:

She Left Me| She Refuses to Talk with Me| Should I Continue My Love or Not?| Should I Tell Her that I Love Her?| Should I Try to Keep this Guy or Push him Away?| Someone Has Stolen My Girlfriend| Still in Love with My Ex-boyfriend| Submit Good Request| Sweet Arabian Girl Confused in Love| Troublesome Love Relations| Troublesome Relationship| Two Guys Burn for Me| Uncrushed Love| Unemployed Love| Virgin at 19 Confused in Love| We Date in a Dating Site| We Don't Want to Go to Village| We Failed to Make Love Compatible| We Love but We Think Differently| What Should I Do with Him?| Why Do Lovers Break Promises?| Why Inter Castes Marriage is Difficult in India?|