Unemployed Love!
by Laxman
(AP)
I am a 28 years old. I love a girl in our locality since last five years, we generally freak out. But the problem is now her parents are pressuring her to get married.


I want to marry her but I realize that I cannot provide her financial stability as I am an unemployed. Yet I can't see her with someone else. Please help me out.
Comments
:
** It is always good idea to submit your email address when you request solutions to some problems. You actually do this when the system asks you to receive updates about responses to your comment. Your email will always be secure in this system and I will never share it with a third part.
Your location is also important to see the situation better.
In general and until you get to the solution page of this love problem, love comes in different circumstances, even when somebody is unemployed or too old or handicapped or married to another woman or man.
Such human conditions are special and we should take care of them to address that love problem through this perspective.
Some small details concerning this love problem could be very helpful to see it from different perspectives and provide the best solution to it.
Details like the location of the case, improve looking to it in that environment as every society has its own culture, tradition, way of live and understanding to social relations, social relations and marriages cultures.
Details like age of the people in the case give highlights about their mental development. In addition, details about their education, kind of work or career give more information about their abilities to deal with this case in harmony with the standard of knowledge they have.
Therefore, full details are always good when filling a form requesting love consultation.
Continue at
https://www.home-biz-trends.com/unemployed-love-comments.html
.
** You are here at
https://www.home-biz-trends.com/unemployed-love.html
.
** Read the entry page at
Love Problem
.
** Do you have any solution to this kind of love problem? Use the comment link below to share it. Thanks so much for doing so.
** Request love consulting here at
https://www.home-biz-trends.com/online-free-consulting-services.html
.
** Share the
Ezine Act Blog
with your services through the small buttons on the page.
** Subscribe to
Wise Biz
news to receive updates about love and business.
**
Forward Wise Biz
to your friends and recommend reading the blog and sharing it.
You'll get gifts, when you confirm your subscription to the newsletter, or when you forward it. You'll learn from them how to use your passion to build it a business, even if you were a student.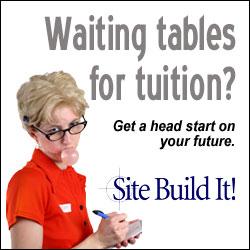 Then, you'll find that business generating income for you when you graduate to continue with it and improve your life. You'll never need to work for a company.
** See how you could improve your life at
Choose It
|
CTPM
|
Success Stories
|
Things Interest You
|
** Get love inspiration at:
Bright Letters
|
Bright Letters and Polite Touches
|
Dating Services
|
First Love Experiences Can Be Your Shadow for Life
|
Full Information
|
How Do Elephants Kiss
?|
Liking Starts Here
|
Love
|
Love and Romance
|
Love and Sex
|
Love Consulting Requests
|
Love Letters
|
Love Problem Solution
|
Online Love Consulting
|
Polite Touches
|
Problems Management
|
Roommate Finding Services
|
Sex
|
Submit Good Request
|
** Read love problems at:
How to Make Her Believe
?|
How to Make Him Feel
?|
How To Tell My Mom about My Love
?|
I Always Fall in Love Easily
|
I am an Amateur in Love
|
I am in Dangerous Love Situation
|
I am in Love, But Still Confused Since 3 Years
|
I am in Love with My Friend
|
I am Jealous
|
I am Late in Love
|
I am Lonely and Desperate for Love
|
I am Lost in Love Because of Misunderstanding
|
I am Married Since 25 Years, but I am in love with a Younger Girl
|
I am Not Sure of My Feelings
|
I am Not Sure of My Sexuality
|
I am Not Sure Whether He Loves Me or Not
|
I am Pregnant at 16
|
I am Unable to Control My Girlfriend
|
I Hurt My Boyfriend
|
I Love a Mom with 3 Kids
|
I Love Four Boys
|
I Love Him and I wish to Know What He Thinks
|
I Love Him, but We Always Fight
|
I Love My Best Friend's Young Sister
|
I Love My Classmate
|
I Love My Teacher
|