Two Guys Burn for Me!
by Tia
(Rajasthan, India)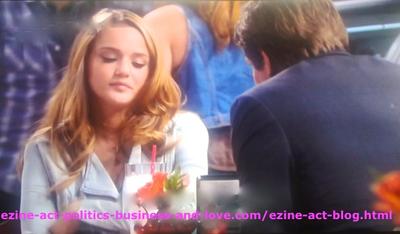 Gus Sanders (Brian Letscher) Told Adriana Masters (Haley King) that She Will Only Save herself and her Boyfriend Phil Sanders (Robert Adamson) by Telling the Truth.
Two Guys Burn for Me!

Tia wrote from Rajasthan, India about "two persons she has in her life" saying in one brief paragraph, I divided here, "I am a girl. I had been in a relationship with a guy called Arun for about 3-5years".

Then I left my city for higher studies and tried a lot to keep pace with my boyfriend. But, he was extra possessive towards me. After 8 months, another guy called Rahul proposed me".

"He is very honest and sweet guy. I told my boyfriend about this guy and he began to be doubtful. We had a strong fight. In this range, I started talking to the other guy. I found that he is very serious".

"I have a good feeling for him. He does everything for me. He never said, "No" or did anything against me. I feel that I am connected to him and I like him so much. He feels what I feel".

"Now my ex boyfriend is saying that he is guilty for accusing me. He told me that if I didn't return to him, he will do very bad and evil things. He hurts himself daily, because of me".

"What should I do? The two guys cry for me. I am in love with Rahul now, but I can't bear seeing Arun hurting himself".

* Comments

You write perfectly. But, you didn't follow the instructions posted on the main consulting pages to provide more details and the required personal information about you both and any other people involved.

* Are you from Rajasthan, India?

Write about it, or about Any Beautiful City in India and upload pictures from it. Read about Gujarat.

Read and write about your favorite indian movies, or other movies at iwatchbestv.com/horror-film.html. You'll get some gifts, when you write.

* The gifts will improve your language. You'll discover how to use your passion, even if you were student to build a web business.

Then you'll earn additional income to continue with a solid business, when you graduate. You'll not even need to work for a company or somebody else.

* How to develop your life and make it better?

Choose It| Things Interest You|

Then get the tools you need to make it better from the linked pages and the image below.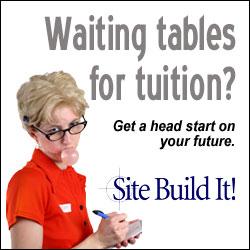 Shayan Khan wrote from Mirwah Gorchani, Sindh, Pakistan in one long paragraph I divided here, "This is my love story. I met a girl about a year ago. She was very friendly towards me. She used to come and talk to me every day, while I was not so much interested in her".

"But, as the time passed, she became closer and closer to me. One day she asked me, "Will you be my best friend?" I accepted her friendship and after that the closeness between the two of us started".

"We study in the same class and that time we used to send mails to each other and thats how it all started. Then we started to sit beside each other in the class and all day long we talked and talked".

"Those were some really happy days for me. But, as the summer vacation started and after that when the school opened again, every thing changed. She didn't sit beside me and I felt that I lost her".

"After that, all the things went right again. Nowadays, the scene is totally different... and actually here is my problem. She talks to every guy in the class and I can't bear it".

"I can't bear seeing her talking and getting closer to other guys. She has made so many promises to me. All of them have just shattered. My fault is that I talked to the other girls in the class and she thought that I have forgotten her and got someone else as my best friend".

"But, the fact is totally different. She is still the most special person to me. The problem is that she neither talks or listens to me. I have apologized so many times, but she didn't accept my apologies".

"In some days, she started to talk to me and then I sent her my apologies in a letter and I asked her to be my lifetime best friend. She didn't even respond and once again she does not talk to me".

"There is another guy I dislike in the class because he does things against me. She goes to her home in the same van that boy uses to go home. I am 100% sure that he causes all this problem".

"I have a feeling that he talks a lot of evil things about me with her in the van and that's the reason she is getting away from me. Going away from me and spending her time talking to other boys hurts me a lot".

"She starts to talk to them, whenever she sees me coming. Seriously, I can't bear it. Now, I want her back forever and ever. It is now 45 days since the last time we talked together. After that, the days are just colorless".

"I am feeling very lonely without her and I want to have her back in my life. I want to do something that makes her just think about me and behave the way she used to in the past. Please, help me. Please, tell me what should I do to get her back and stop all the other guys".

* Read the comments above.

* Are you from Mirwah Gorchani, Sindh, Pakistan?

Write about it, or about any city in Pakistan, upload pictures from it and read about the Indus River.




* You are at Two Guys Burn for Me.

* Check some pages about love, with some love problems at the following pages:

Am in Love, But Not Sure| Best Friends Love| Childish Love Experience| Complicated Love Relations| Complicated Love Story| Confused - Right or Wrong?| Confusing Love| Does He Truly Love Me?| Does She Still Love Him?| Full Information| Hopeless Love| How Do I Forget My Love?| How I Feel the Strong Feeling of Love?| How to Choose the Right Girl?| How to Fall in Love Again?| How to Make Him Feel?| I am an Amateur in Love| I am Jealous| I am Not Sure of My Feelings| I am Not Sure Whether He Loves Me or Not| I am Unable to Control My Girlfriend| I Love Four Boys| I Love My Classmate| I Love My Teacher| I Love Two Girls| Infatuation| Intense Love Connection| Love at first sight| Love Consulting Requests| Love Problem| Love Problem Solution| New Love Story| Online Love Consulting|