How to Dispose My Girlfriend's Intense Temper?
by YC
(Singapore)
I'm with my girl friend for 2 years. Throughout these 2 years, we have some arguments which sometimes lead to break up.


My girl friend is a nice girl but the only bad point she has is her bad temper. Every time we quarrelled, she will initiate break up. And every time I will give in to her, It had been too frequent that she mentioned break up over small issues.
I'm tired of being the one who always give in to her. I had advised her whenever she is angry, just cool down first before she say nasty stuffs that will jeopardise our relationship.
To me saying break up often means that she doesn't cherish the relationship that we have.
(e.g She can mention break up today and tell me that she is sorry the next day. I came from a very traditional family, where divorce is not an option.
I wan my relationship and marriage to last. I don't wish to have a relationship that is so fragile. All her friends always advise her to control her temper and not to be so stubborn.
I'm the kind of guy who just want a simple relationship with my girl friend, anything can be solved as long as we did not cheat each other behind the back.)
She doesn't like me to contact girls or girls who fall for me, I didn't. We even planned to settle down in the near future. So what should I do now?
Comments
:
You wrote your request in some long paragraphs ignoring the guidelines to write good
Love Consulting Requests
in short sentences and short paragraphs, so your
Love Problem
request remained here for a while.
There's some important information missing in your request. Some of the sentences you wrote are not clear. The way you wrote this problem make it difficult to understand the problem and it arose some questions.
It just makes me confused. Please, write following the guidelines providing
Full Information
about your ages, jobs, or education and after that
Submit Good Request
.
The guidelines are also
at the main love consulting pages at
Love Problem Solution
|
Online Love Consulting
|
Online Love Consulting Services
|
Fill the missing lines and provide the required information.
Continue at
How to Dispose My Girlfriend's Intense Temper Comments
.
* Are you from Singapore?
Write about your city and upload pictures from it at
Any Beautiful City
.
Read and write about your favorite movies -
i Watch Best TV Blog
.
* Share the
Ezine Act Blog
with your social media and other services. Use the small buttons.
*
Forward Wise Biz
to your friends and encourage them to read and share the blog.
You'll get gifts when you write, or forward. The gifts show you how to use one of your hobbies to build it a business on solid grounds, even if you were a student.
Then, you'll find that hobby generating income for you when you graduate, so you could continue with it to improve your life.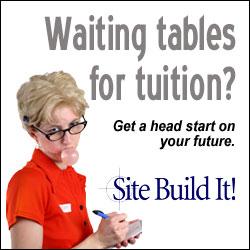 * See how to improve your life at
Choose It
|
CTPM
|
Success Stories
|
Things Interest You
|
* You are at
How to Dispose My Girlfriend's Intense Temper
?
* Get love inspiration at:
Bright Letters
|
Bright Letters and Polite Touches
|
Comment C2 Entries
|
Dating Services
|
First Love Experiences Can Be Your Shadow for Life
|
How Do Elephants Kiss
?|
Liking Starts Here
|
Love
|
Love and Romance
|
Love and Sex
|
Love Consulting Services
|
Love Letters
|
Polite Touches
|
Problems Management
|
Roommate Finding Services
|
Sex
|
Videotaping Weddings
|
Weddings Photography
|
* Read love problems at:
Amateurish Love
|
Am I in love
?|
A Muslim Girl Loves A Chinese
|
An Iranian Woman Pretends to Love an Italian
|
Anonymous Juliet
|
Aphrodite of Quebec
|
Divorce in Love
|
Facebook Chats
|
Fed up with Love
|
Forbidden Love
|
Hard Love Relations
|
He Does Not Know How to Comfort Me
|
He Does Not Love Me As I Do
|
I Like to Get Him Back
|
Is He a Playboy
?|
Is It Love
?|
Love Makes Me Confused
|
Love Triangle
|
My Girlfriend Loves Her Ex Boyfriend
|
My Husband is A Liar
|
No Love Affections Towards Me
|
One Side Love
|
One Side Love and Failure
|
Problems with My Boyfriend
|
Sentimental Relation Problems
|
Underage Love
|