Love Makes Me Confused!
by Jolyn
(Malaysia)
My boyfriend and I have been together for a year and we know each other through online dating site, everything was ok initially but my boyfriend changed right after he got this financial problem. I tried to be a supporting girlfriend and it makes me the one who call him all the time instead of the other way round. Then he started to take me for granted and ask me to call him whenever he want and he doesn't even consider if I'm getting tired of waking up in the middle of the night just to call him. Few months ago, he started to get cranky and not available to pick up my calls anymore. A year ago, he promised that he will come to see me in malaysia but a few months later, he gave a lot of excuses saying that he need to get an apartment before he come to see me and all those things that he need to get before he come to see me. Whenever I point out the problems that we are having that might affect our relationship, he just apologize but he repeat the same mistakes again after a few days. So I decided to break up with him because i can feel that he is withdrawing himself from this relationship but he refuse to break up and threaten that he will commit suicide. But days after, he broke up with me. Right now he keep asking me to call him and tell me that he will come to malaysia one day but he said he wasn't trying to ask me to wait for him and he want us to stay friends. But whenever I said farewell or when there's another male friend of mine post something on my facebook to cheer me up he will get all cranky as if he is my boyfriend. It is really confusing and I am not sure what am i suppose to do.




Comments:

Neglecting the guidelines to submit good request never gets you the answer in the right time. Again, write short sentences in short paragraphs. You can't just put everything in one long paragraph like this.

Follow the guidelines at one of the following pages:

Full Information| Love Consulting Requests| Online Love Consulting| Online Love Consulting Services| Submit Good Request|

That is the shortest way to bring our attention to your request as soon as possible to help you out of problems.

* Are you from any place in Malaysia?

Write about it and upload pictures from it at Any Beautiful City.

Read about places in Malaysia and around at Sulu Sulawesi Sea.

Read and write about your favorite movies - http://www.iwatchbestv.com/i-watch-best-tv-blog.html.

* Share the Ezine Act Blog with your social media. Use the small buttons on the page.

* Forward Wise Biz to your friends to read and share the blog.

You'll get gifts when you forward, or WRITE. The gifts show you exactly how to use one of your hobbies to build it a business on solid grounds, even if you were a student.

Then, you'll find that hobby generating income for you when you graduate, so you could continue with it to improve your life. You'll never need to work for a company.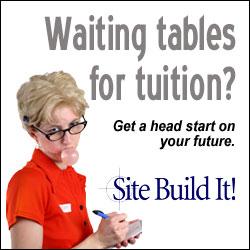 * Thinking of improving your life?

See HOW to improve your life: Choose It| CTPM| SBI TV| Success Stories| Things Interest You|

* You're at Love Makes Me Confused.

* Get love inspiration at:

Bright Letters| Bright Letters and Polite Touches| Dating Services| First Love Experiences Can Be Your Shadow for Life| How Do Elephants Kiss?| Liking Starts Here| Love| Love and Romance| Love and Sex| Love Letters| Love Problem| Love Problem Solution| Polite Touches| Problems Management| Roommate Finding Services| Sex| Videotaping Weddings| Weddings Photography|

* Read love problems at:

I Love My Classmate| I Love My Teacher| I Love Two Girls| I Love Two Guys| I Need Love Advices| Infatuation| Intense Love Connection| I Really Don't Know What to Do Anymore| Is It Love?| Is My Husband Cheating on Me| Is this Love or Not?| It is Me, that is the Problem| I Want My Boyfriend Back| I Want My ex-Boyfriend Back| I Want My ex-Girlfriend Back| I Want My Girl Back| I Want My Love Back| I Want to See Him Happy| Long Distance Love Relation| Love at first sight| Love in the Science Class| Love Makes Me Sad| Love or Just Friendship?| Love Started While Chatting Online| Mad in Love| Miss Milan Broken Heart in Brazil|
Join in and write your own page! It's easy to do. How? Simply click here to return to What is Your Love Problem?.
© All rights reserved. HOME-BIZ-TRENDS.COM is one of Khalid Mohammed Osman's Networks.