He Does Not Love Me As I Do!
by Filipino Sampaguita
(Manila, Philippines)
Love, Dance and Music in Dhoom 2, Indian Movie.
I am 24 years old and my boyfriend is in his late 30s (Yes, it's a May-December affair). We've been together for almost 3 years. We're working in the same office. He has 2 young girls with his ex wife.

He still lives with his "ex wife". His financial crisis started 2 years ago when he lost one of his major sources of income. Since then, I have been helping him get through the day-to-day's expenses. My family does not have any idea that I have a boyfriend (more so a boyfriend who is married and with 2 kids).

His kids do not know anything about us too. I do love him very much. But I don't know if he loves me as much as I love him. I don't know if he just loves me because he needs me. I always complain about me not getting enough attention and affection from him.

There are a lot of times I feel so ignored. And that he's just sweet and nice to me when he needs something from me. We don't talk much. He's always in a bad mood, or I feel like he's not interested to hear my stories since he has so many things going through his head.

He's basically stressed out because of his financial constraints - he doesn't have money to pay his debts, his car, his kids' tuition fees etc... I am trying my very best to help him. But I can only do so much.

I am also helping my parents send my siblings to school. This is already taking a toll on both of us. He hates that I always complain. He says I always get jealous. I try explaining to him that I just need to feel secured.

I feel bad, because we don't get to hang out anymore, because he has no money in the first place. We only get to talk over the phone, which is usually a minute or two. I get jealous because I see him enjoying himself with other people (or girls).

It seems like he's happier, when he's with them. He talks longer to them more than he does with me. I feel like he's closer to them than I. I am so confused. Sometimes he says I love in his SMS, usually before he goes to bed.

He also explains sometimes that he's just so stressed that's why he's so grouchy. And sometimes, I think he's just the inexpressive type of guy. During one of our conversations, he said thanks to me.

He said thanks for me choosing him despite his attitude, age and current status (being broke). I appreciate that. However, I have been so depressed these past few months as I feel he doesn't really love me that much.

I feel like he's not thinking about me and my feelings. He doesn't care about me. Simply saying I live as if I don't have a boyfriend even if I do. My friends said I should leave him. Should I? I would appreciate it if you could have my name anonymous. Thank you.

Comments:

I know for sure that you know how to write in English very well. But, I wonder why you wrote many times in your request referring to yourself "i" instead of "I" and all the "doesn't" and "don't" as "doesnt" and "dont"!

That is in addition to your request which is one long paragraph. We mentioned at the guidelines at Online Love Consulting and Online Love Consulting Services you should write short sentences in short paragraphs, then check your Love Consulting Requests to make sure that you have written it properly and so you could Submit Good Request to help us provide the required Love Problem Solution.

We sent you an email at the time you submitted this Love Problem to provide accurate and more Full Information about him and asked you how could he live with his ex-wife.

We didn't receive a response from you. Anyway, it appears from your love story that you have fallen for the wrong guy. Wake up. Why he still lives with his ex-wife? That is not clear, unless he is playing this game. He uses you.

So, cut it short. Love always comes with the right person in the right place and at the right time. You don't need such relation, which is based on his own interests.

* Are you from Manila, The Philippines?

Write about your favorite place in Manila and upload pictures from it at Any Beautiful City.

Read and write about your favorite movies - iwatchbestv.com/i-watch-best-tv-blog.html.

* Share the Ezine Act Blog with your friends.

* Forward Wise Biz to your friends.

You'll get gifts when you write, or forward. The gifts show you how to use one of your hobbies to build it a business on solid grounds, even if you were a student.

Then, you'll find that hobby generating income for you when you graduate, so you could continue with it to improve your life.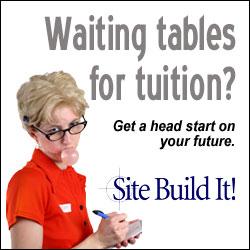 * Improve your life at Choose It| Things Interest You|

* You are at He Does Not Love Me As I Do.

* Get love inspiration at:

Bright Letters| Bright Letters and Polite Touches| Comment C2 Entries| Dating Services| How Do Elephants Kiss?| Liking Starts Here| Love and Romance| Love and Sex| Love Consulting Services| Love Letters| Polite Touches| Problems Management| Roommate Finding Services| Sex| Videotaping Weddings| Weddings Photography|

* Read love problems at:

Amateurish Love| Am I in love?| Anonymous Juliet| Divorce in Love| Fed up with Love| Forbidden Love| How to Dispose My Girlfriend's Intense Temper?| How to Get Him?| I Like to Get Him Back| I love Him, But He is Engaged| Is He a Playboy?| Love Makes Me Confused| Love Triangle| My Girlfriend Loves Her Ex Boyfriend| My Husband is A Liar| No Love Affections Towards Me| One Side Love| Problems with My Boyfriend|