Is it love?
by Dews
(Amsterdam, Noord-Holland, Netherlands)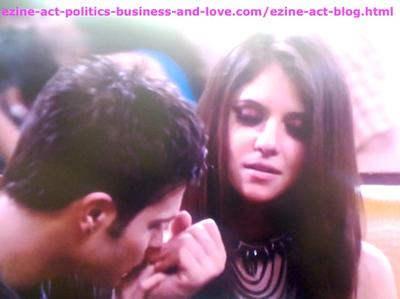 Eddie Duran (Cody Longo) and his Love Loren Tate (Brittany Underwood) - Enduring Love and Commitment in Hollywood Heights.
Dews wrote the following request from Amsterdam, Noord-Holland, Netherlands in long paragraphs and unorganized sentences, I divided here:

I am a girl of 25 from India and currently in a relationship. This guy is in my office. He is 3 years my senior.

My working location is out of India and thus I am away from my family and miss them. The guy I mentioned is from my hometown.

Initially, we were just colleagues and slowly we became good friends. Often, we started going to eat out, or for shopping. Whenever I want a company for shopping or anything, he would accompany me.

Once, we were taking evening walk and we were talking about many things, when suddenly he made me a request - he wished to kiss me - (Now this kissing thing might be OK and common in US. However, Indians avoid that and in India it is not considered good behaviour to kiss in public and all).

At that moment, I discovered that I too felt like kissing him and we were emotional. We started kissing and it felt good. But, after some time he used his tongue, which I rejected.

We stopped it and were silent for some moments and he asked me whether I am in love with him. I said I don't know and am unsure. He replied that he is in love with me and he I can have time to think about this.

He added that he always used to think I am beautiful and that I need to lose some weight (I am bit over weight!) and then I would look more beautiful. We both were overwhelmed by kiss - it was "the first kiss" for both of us.

After that whenever we used to go out, it would end in kissing in public and then we discuss out on online chat to tell each other's experience about the kissing done on that particular day.

I would feel bad about this later, as I am afraid, if anyone comes to know of this. But, slowly, that guy gave me comfort saying that he will not harm my virginity and will kiss only if I am ok and I felt confident.

Then "ONE DAY" we did more than kissing, but not sex, though. We were alone in his room and when kissing was in progress, he was suddenly over me. Again, I resisted emotions and told him that we should not go any more step further and he agreed.

He finally lost his cool and asked me whether I love him. I am still unsure of this and said I only like him a lot. I felt really bad he was hurt by my answer. But, I had to be honest.

He asked me the reason of all this and I told him all my ideas about love. I mentioned I don't like kissing much than simple romantic acts like just touching, or caring, or just cuddling, giving simple joys.

I also told him we do all these things very rarely than kissing. I told him I would like to know him better and that can be achieved only through talk (face to face talk). He replied that all these happened because we are away from our families and there is no one to ask questions.

But, I am not convinced by this answer. I think we should control before crossing any limit. We do chat online, but I want him to say those things in person than on online chat.

He denies it, because he gets tired of office work and so when we meet all he wants to do is kissing and chat online. I don't get the feel of it. That is why I need your help dear friends.

1) Is he really in love with me?
2) Am I in love with him or it's just infatuation?
3) My parents are searching a prospective groom for me. But, I am not sure about this guy or else I will inform my parents that I wanna spend my life with this guy so please stop looking a suitor for me.

Please advise...Eagerly waiting. To keep anonymity, I created a new email.

* Read comments on this request at Is It Love - Comments.




* Are you from Amsterdam, Noord-Holland, Netherlands?

Write bout it, or about Any Beautiful City in Holland, upload pictures from it and read about Rotterdam.

Read and write about your favorite Dutch movies, or other movies at iwatchbestv.com/film-editor.html. You'll get some gifts, when you write.

* The gifts will improve your language. You'll discover how to use your passion, even if you were student to build a web business.

Then you'll earn additional income to continue with a solid business, when you graduate. You'll never need to work for a company or somebody else.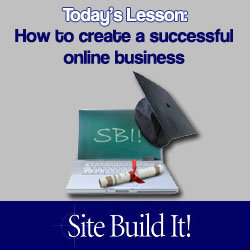 * How to develop your life and make it better?

Choose It| Things Interest You|

---
* You are at
Is It Love
?
* Read some love problems at:
Am I Doing Anything Wrong
?|
Am in Love, But Not Sure
|
Best Friends Love
|
Bright Letters
|
Bright Letters and Polite Touches
|
Childish Love Experience
|
Comment C2 Entries
|
Complicated Love Relations
|
Complicated Love Story
|
Confused - Right or Wrong
?|
Confusing Love
|
Dating Services
|
Does He Truly Love Me
?|
Does She Still Love Him
?|
Friendship and Love
|
Full Information
|
His Ex-girlfriend Makes Him Feel Bad
|
Hopeless Love
|
How Do Elephants Kiss
?|
How Do I Forget My Love
?|
How I Feel the Strong Feeling of Love
?|
How to Choose the Right Girl
?|
How to Fall in Love Again
?|
How to Make Him Feel
?|
How To Tell My Mom about My Love
?|
I am an Amateur in Love
|
I am Jealous
|
I am Late in Love
|
I am Not Sure of My Feelings
|
I am Not Sure of My Sexuality
|
I am Not Sure Whether He Loves Me or Not
|
I am Unable to Control My Girlfriend
|
I Love Four Boys
|
I Love My Classmate
|
I Love My Teacher
|
I Love Two Girls
|
I Need Love Advices
|
Intense Love Connection
|