Love Triangle!
by Ariff Itsuki
(Singapore)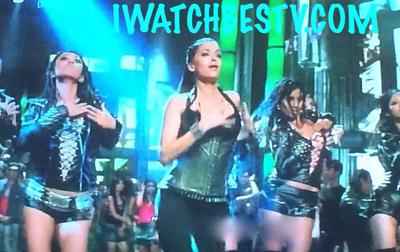 Is Love More or Less Connected to Music and Dance?
Ariff wrote briefly in one paragraph from Singapore about his love problem saying, "I like one of my friend and recently I feel that I love her. But, she doesn't know that. She fell in love with a boy she knows since 2 years. They are now engaged with each other.

They broke up after 3 years and she came to me crying. She said they broke up. Half of me was happy and half of me was sad to see her cry like that. I asked her what had happened and she told me the whole story.

It seems that he was cheating her. At that moment, I was so angry, but I managed to hold back, because I don't wish to see her upset. I tried at the same time to console her. I really wish I could do something about it. I feel so lost. Help me.

Comments:

Important information is missing such as your ages, whether you are students, or have jobs and the reasons she explained to make him breakup. When you provide full information in your love consulting requests you help us see the problem better.

You should have followed the guidelines at Online Love Consulting| Online Love Consulting Services| Submit Good Request|

However, the only thing to do is continue calming her down and explain that real love doesn't disappear suddenly like that. Try to find out whether she was telling you the truth, or not. You could also try to know why the other boy left her.

If everything is OK, continue with her to get her over it. Speak about that there could be many boys who love her and she even might have not noticed that and she could possible get the true love she deserves. Give her time, while doing this and then tell her about your love.

Hari wrote from Hyderabad in one brief paragraph seeking love problem solution. He said in his request, "I and my girl friend had love for some days. After some days she told me that she can't be happy with me.

I asked her why? She told me that she has to be in limited relation with me. I begged her to be with me. She said, "No, lets cut our relation". I got angry and scolded her and started acting like being close with a new girl.

She cried. One boy cleared her tears and proposed her. She accepted it. Now I want her. She told me to get lost. I feel that I want her."

Comments:

Again, your ages and your jobs are important. You have written your request badly and neglected the guidelines. We said we'll ignore any request you write if you didn't follow the guidelines. To get a response as quickly as possible, follow the guidelines.

This all seems very childish. As long as she is with someone else, you should be wise enough to let this love go. This is not love at all.




Lilly Rose wrote from Birmingham briefly in one paragraph I divided here the following, "I'm so confused! I was with my ex for four years. After him deciding to call it a day, I finally move on and start a relationship with a new guy, who's amazing.

We just clicked, we moved quite fast but it felt quite fast. Then my ex purposed to me, I said no obviously. He keeps texting me. I've finally told him that I don't want to speak to him again, but now my new boyfriend has finished me saying me and my ex have unfinished business and there are too many issues. I really want him back but don't no how to go about it, someone please help me."

Comments:

You have made the same mistakes. See the comments above. You should write good requests to get the required love problem solution fast.

Isabella wrote the following from Delhi, "My boyfriend demands that he loves me as well as committed. but he hides from me many things about his past as well as present..he starts speaking to other girl(love stuffs) if i don't speak to him for one day!!he always underestimates me instead of praising me.but he even care for me and happen to forgive me (not easily)if i do something wrong..thats why i am confused wther he is reaaly committed and loves me?

Comments:

Your request and the others above are written in bad English and they are all full of language mistakes before reediting some of them. You should have followed the guidelines to write good request.

* Are you from Singapore, Hyderabad, Birmingham or Delhi?

Write about your city and upload pictures from it at Any Beautiful City.

Read and write about your favorite British, Indian, or Singaporean movies - iwatchbestv.com.

* You are at Love Triangle.

* Share the Ezine Act Blog with your social media and other services. Use the small buttons.

* Forward Wise Biz to your friends and encourage them to share the blog.

You'll get gifts when you write, or forward. You'll know how to use your hobbies to build a business on solid grounds, even if you were a student.

Then, you'll find that hobby generating income for you when you graduate, so you could continue with it to improve your life.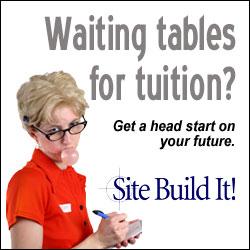 * Improve your life at Choose It| CTPM| Things Interest You|

* Get love inspiration at:

Be Optimistic| Bright Letters| Bright Letters and Polite Touches| Dating Services| First Love Experiences Can Be Your Shadow for Life| How Do Elephants Kiss?| Liking Starts Here| Love| Love and Romance| Love and Sex| Love Letters| Polite Touches| Problems Management| Roommate Finding Services| Sex| Videotaping Weddings| Weddings Photography|

* Read love problems at:

Amateurish Love| Am I in love?| Anonymous Juliet| Divorce in Love| Fed up with Love| How to Get Him?| I Like to Get Him Back| Love Makes Me Confused| My Girlfriend Loves Her Ex Boyfriend| No Love Affections Towards Me| One Side Love| Problems with My Boyfriend| Sex and Love Make Me Sad|