I am Jealous!
by Sheena
(Philippines)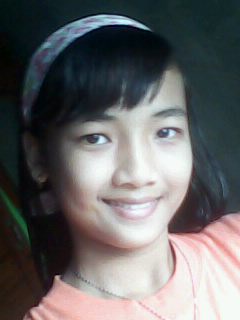 Jayeena
Sheena wrote from the Philippines, "i have a problem,,, selosa ako... we're always quarreling because im jealous when he always with other girl".

Comments

* Rewrite this love problem request right, as I explained on the main love consulting page at Online Love Consulting and the Online Love Consulting Services.

I also highlighted the guidelines at Love Consulting Requests.

You should provide more details in short sentences and short paragraphs. Write the information in clear language to understand you right.




* Are you from the Philippines?

Write about your city at Any Beautiful City.

Lovi wrote from Mauritius about break up with her boyfriend the following: "Hello i have break up with my boyfriend it has been six month but i do have some feeling for him. And he has a girlfriend too he betrayed me because of her .But that her girl always try to make me jealous why ?? and the worst i have some strange dreams these days because of my ex why will you please help me.And even i have my boyfriend but sometimes i have feeling to have my boyfriend back in my life what should i do?"

Comments

* Please always write short sentences in short paragraphs to understand your problem and provide the consulting needed to solve it. You have mixed it all up in long paragraph and there are many mistakes in your request.

You should always be patient to write good requests. Remember the consulting services are free here and we cannot help you unless you write in clear language following the guidelines.

* Are you from the Mauritius?

Write about your city at Any Beautiful City.

Read about some location in Mauritius, or near it at Madagascar| Cape Floral Region|

Mona wrote from Australia, "im 28 hoping you can still advise as i realy need one.

So my dating life is miserable. The last guy i met was at a bar and we talked casually he got my number and left he texted me Monday that week. il live in Sydney for work is in Melbourne. after first text we starting chatting alot and we went out on First date. we slept together but didnt have sex.

Then in next three weeks i away in US and we stayed in touch over texts. then finaly after a onth we were decided on next date, that would be on sunday aftter noon. i said i w ill confirm to him. Now what happened over texts that i day that i need your advise..here is it

Then sunday morning he messaged me if im coming, i said yes ill see u at 11.30.

he said
great come over to me place when your ready i have plenty of drinks.....

so i sent a message for fun saying ...
what im hungry....
and then i sent another message saying....

i m not just comin to ur place, i dont remember where you live, pick me up from somewhere?:)..sorry i got a little uncomfortable you telling me to come over to y our place:(
he said...

well i dont what to say...i respected you.you came to my bed before and we didnt have sex..but obviously you dont trust me..so dont worry abt it..lets meet next time...

so i replied
hmm didnt say that...so are we not catching up...i just asked you to pick me up. because i i dont know where you live...look i wanted to see you today if your not interested then its ok

So its Saturday today and its going to be a week he has not sent any message..should i message him?is he really mad that i offended him?

I realy appreciate your advise on this and that it is kept private"

Comments

You have not written this request in good language. Are you really living in Australia?

Rewrite your request in good language. Write short sentences and begin sentences by capital letters. Write short paragraphs.

This is why we delayed publishing it all this time. We only reply in details to good requests in this network.

* Are you from Australia?

Read about some places in Australia, or near it at Great Barrier Reef| Kakadu| Perth| Bay of Plenty| Franz Josef Glacier|

* Write about your city at Any Beautiful City.


---
* You are here at
I am Jealous
.
* Follow the
Ezine Act Blog
to read updates about love consulting services on this network.
* Best, subscribe to the
Wise Biz
Newsletter and receive good e-books and e-courses to read, when you confirm your subscription.
* The ebooks and the business courses will improve your language and motivate you to use your passion, even if you were student to build a web
business
that earns you additional income to continue with a solid business, when you graduate. You will not even need to work for a company or somebody else.
* See how you could develop your life & make it better:
About Me
|
About SBI
|
Arabic SBI
|
Choose It
|
CTPM
|
e-Learning College
|
SBI eLearning
|
SBI TV
|
Start Learning from Free Resources
|
Success Stories
|
Things Interest You
|
* Like, tweet, or share "I am Jealous" with your social media network and pin the pictures you see on this network.
* Check Love, Site Map 6 with many articles about love at the links below:
Bright Letters
|
Dating Services
|
How Do Elephants Kiss
?|
How to Choose the Right Girl
|
How to Make Him Feel
?|
How To Tell My Mom about My Love
|
I am Jealous
|
I Want My ex-Boyfriend Back
|
Liking Starts Here
|
Love
|
Love and Romance
|
Love and Sex
|
Love Consulting Requests
|
Love Letters
|
Love Problem
|
Love Problem Solution
|
Personal Relations' Problems
|
Polite Touches
|
Roommate Finding Services
|
She Left Me
|
She Refuses to Talk with Me
|