My Australian Lover!
by Sonia Daajel
Dear Sweet Australian Love!

Here I am thinking about you, and writing this letter. I hope it does not bother you. I know you understand me like no one in a way I cannot explain to myself or to you. I just feel it, an intuitive feeling that makes real values.

You help me to see myself through your perspective, like a mirror; you know me from within better than I know myself. Before I met you I knew a little about chemistry, when we are together, a magnetic field surrounds us.

That magical moment, I think is a divine spiritual experience. Besides, your relationship with god makes me love you, respect you and admire you.

The taste we share for love if not complete, it could support the rest, which is not. We communicate each other in a higher level, beyond intellect or language.

I know you are extraordinary intelligence philosophical, dynamic, pragmatic man well for you is clear you know what you are made of.

I also like the way you move how you move yourself with elegance dignity, your presence so magnificent regal, masculine noble look.

Your sensitiveness, natural charm, the tone of your voice seductive and sedative. Your profession match with your personality high in the sky is not ego but sublime. It means you are high standards, visionary and idealistic man.

Sometimes I want to express my self, the words don't come out. I'm sorry that I could not give you more love, more time, more attention.

I thank god for the beautiful moment we shared. I treasure them like diamonds in my heart. I'm truly lucky because you chose me as lover and friend. Thank you for everything you did to come to see me. I love you with all my heart and soul.

Your devoted Sonia Daarjel

* Continue on the commentary at My Australian Lover Comments.




Are you in Australia or New Zealand?

Read about places there at Bay of Plenty, Kakadu and Perth.

Write about any beautiful place in Australia, New Zealand or other places worldwide at Any Beautiful City.

Read and write about your favorite Australian movies, or other movies at http://www.iwatchbestv.com/film-form.html. You'll get useful gifts to use to improve your life.

* When you pick the lessons, you'll discover how to use your passion, even if you were a student to build a web business, as explained on the Ezine Acts Business.

Then you'll earn additional income to continue with a solid business, when you graduate. You'll never need to work for a company or somebody else.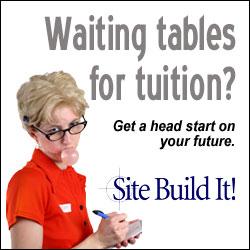 * Develop your life and make it better at:

Choose It| Things Interest You|

---
* You are at
My Australian Lover
.
* Read the entry page at the
Ezine Acts Forums
and write your own sweet letters and get REAL GIFTS that keep on giving all your life. Use them to improve your life and make it more better.
⛵ See how to get more gifts of love, so you could sail with them online to be the ONE:
* Get love inspiration at:
Bright Letters
|
Bright Letters and Polite Touches
|
Dating Services
|
First Love Experiences Can Be Your Shadow for Life
|
How Do Elephants Kiss
?|
Liking Starts Here
|
Love
|
Love and Romance
|
Love and Sex
|
Love Consulting Requests
|
Love Consulting Services
|
Love Problem
|
Love Problem Solution
|
Online Love Consulting
|
Online Love Consulting Services
|
Polite Touches
|
Problems Management
|
Roommate Finding Services
|
Sex
|
Submit Good Request
|
Videotaping Weddings
|
Weddings Photography
|
* Read some love problems at:
Amateurish Love
|
Am I in love
?|
A Muslim Girl Loves A Chinese
|
Anonymous Juliet
|
Aphrodite of Quebec
|
Divorce in Love
|
Facebook Chats
|
Fed up with Love
|
Forbidden Love
|
Hard Love Relations
|
He Does Not Love Me As I Do
|
How to Dispose My Girlfriend's Intense Temper
?|
How to Get Him
?|
I Like to Get Him Back
|
I love Him, But He is Engaged
|
Is He a Playboy
?|
Love Makes Me Confused
|
Love Triangle
|
My Girlfriend Loves Her Ex Boyfriend
|
My Husband is A Liar
|
My Love Relationship is Ruined
|
No Love Affections Towards Me
|
One Side Love
|
Problems with My Boyfriend
|
Sentimental Relation Problems
|
The Classic Love, Boss Affairs
|