I Love a Girl Who's Already in Relationship!
by Bhushan
(India)
Hi… I am in love with a girl, but she has a relationship with a guy since the past 10 years. Earlier, when she was in trouble with her current partner, we got into contact.

We both fell in love, we both have feelings for each other. But, the girl isn't ready to give up with her current boyfriend. I don't know why and I am unable to see any reason to continue with him.

I am madly in love with her and totally devoted to her. But, there's a huge obstacle is there. Please, tell me what to do as I am madly in love with her. I can't see any way out.

Please, keep my post as anonymous and don't reveal my name, as I don't want to reveal my self, nor I want that gal be in trouble.




Comments:

First, you have not mentioned anything that could identify you, or the other persons in this love triangle. I think that you didn't understand the terms, conditions and obligations in the Online Love Consulting we provide.

How could anybody identifies you from only one first name you provided? There are many people by the same first name as yours.

We mentioned that we are obliged to keep your contact information confidential only when you submit good request including much details and information, so others could identify the persons involved in the given love problem. There's nothing that could reveal anything about you and the others in the love consulting requests you wrote.

At the same time you haven't written full information about you and provided your email for the system to update you. So, how could you read the love problem solution?

You should make sure of providing as much details as you could and write the problem in sequences timely followed to make it easier for us to read and understand what the problem is.

Please, be always serious and avoid wasting our time and yours. Continue to the solution with some notes at I Love a Girl Who's Already in Relationship Comments.

* Are you from India?

Read about places in India at Gujarat and write about your Indian city of birth, or residency in any place in the world at Any Beautiful City.

Read and write about your favorite Indian movies - http://www.iwatchbestv.com/i-watch-best-tv-blog.html.

* Share the Ezine Act Blog with your social media & the other services, you see on the small buttons.

* Forward Wise Biz to your friends and encourage them to read and share the blog.

You'll get gifts when you WRITE, or forward the website. The gifts show you how to use one of your hobbies to build it a business on solid grounds, even if you were a student.

Then, you'll find that hobby generating income for you when you graduate, so you could continue with it to improve your life.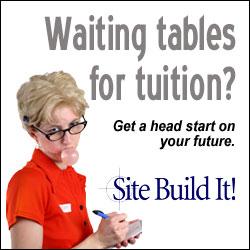 * Improve your life at Choose It| Things Interest You|

** You are at I Love a Girl Who's Already in Relationship.

** Read the entry page at Online Love Consulting Services.

** Get love inspirations at:

Bright Letters| Bright Letters and Polite Touches| Comment C2 Entries| Dating Services| First Love Experiences Can Be Your Shadow for Life| How Do Elephants Kiss?| Liking Starts Here| Love and Romance| Love and Sex| Love Letters| Polite Touches| Problems Management| Roommate Finding Services| Sex| Submit Good Request| Videotaping Weddings| Weddings Photography|

** Read other love problems at:

Amateurish Love| Am I in love?| A Muslim Girl Loves A Chinese| Anonymous Juliet| Aphrodite of Quebec| Divorce in Love| Facebook Chats| Fed up with Love| Forbidden Love| Hard Love Relations| He Does Not Know How to Comfort Me| He Does Not Love Me As I Do| How to Dispose My Girlfriend's Intense Temper?| How to Get Him?| I Like to Get Him Back| I love Him, But He is Engaged| Is He a Playboy?| Love Makes Me Confused| My Australian Lover| My Beloved Thoughts| My Girlfriend Loves Her Ex Boyfriend| My Husband is A Liar| My Love Relationship is Ruined| No Love Affections Towards Me| One Side Love| Problems with My Boyfriend| The Classic Love, Boss Affairs|