My Beloved Thoughts!
by Shreya Paudel
(Kathmandu, Nepal)
To my beloved, my thoughts go...

Dear, I thought the world is love for you. I am missing you a lot. I am missing even when you are with me and I am missing you every time your turn away from me.

I know I frequently send letters, letters heavily embodied with emotions and tears, letters that are just a burden for you.

Letters seem are just a piece of paper for you. But, this is a piece of my heart. My first view of you was a cricketer then a brother and then a secret feeling of mine...

That day, was a day I shall never forget. The day when I was walking, you threw a ball at me... I let it go.

I let it go through my thoughts I let it go, just like your love, just like your life... thoughts you gave me, chances for everything, your ball until your life I let it go, my shyness let it go...

Another chance, I thought on the mall, I could say "hi" but I didn't... I let all the chances go just like my tears, shyness and my life go... I thought today that I'm bold… I'm bold... I confess "I love you".

I confess "it" was "is" and it will be my fault letting you go, my thoughts... I could have stopped the ball go, my thoughts go, my life go... I didn't... I know this confession; this boldness came a little late, please forgive me for making you sentimental...

Tear this paper just like the others. Throw my tears away like the previous ones... I can't help it, I thought, I can't help it... I strive for you, for your love...

Your crazy lover,

Dalli




** You are indeed here at My Beloved Thoughts.

** Read comments on this entry at My Beloved Thoughts - Comments.

* Read the entry page at Ezine Acts Forums.

⛵ See how you to get more gifts of love from the Ezine Act Network, so you could sail with them online to be the ONE:



* Share the Ezine Act Blog with your social media and other services. Use the small buttons.

* Read and write about your favorite movies - i WATCH BEST TV to get more gifts.

* Forward Wise Biz to your friends and encourage them to read and share the blog.

You'll get gifts when you WRITE, or forward. The gifts show you how to use one of your hobbies to build it a business on solid grounds, even if you were a student.

Then, you'll find that hobby generating income for you when you graduate, so you could continue with it to improve your life.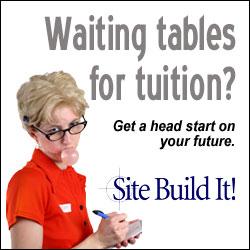 * Improve your life at Choose It| CTPM| e-Learning College| SBI TV| Start Learning from Free Resources| Success Stories| Things Interest You|

** Are you in Nepal, or in India? Write about your city and upload beautiful picture at Any Beautiful City.

** Read about beautiful places in Nepal and in India such as Sagarmatha National Park and Gujarat.

👫 Get love inspiration at:

Bright Letters| Bright Letters and Polite Touches| Dating Services| Ezine Acts Comment C2 Entries| First Love Experiences Can Be Your Shadow for Life| Full Information| How Do Elephants Kiss?| Liking Starts Here| Love| Love and Romance| Love and Sex| Love Consulting Requests| Love Consulting Services| Love Letters| Love Letters| Love Problem| Love Problem Solution| Online Love Consulting| Online Love Consulting Services| Polite Touches| Problems Management| Roommate Finding Services| Sex| Submit Good Request| Videotaping Weddings| Weddings Photography|

💔 Read love problems at:

Amateurish Love| Am I in love?| A Muslim Girl Loves A Chinese| Anonymous Juliet| Aphrodite of Quebec| Divorce in Love| Facebook Chats| Fed up with Love| Forbidden Love| Hard Love Relations| He Does Not Love Me As I Do| How to Dispose My Girlfriend's Intense Temper?| How to Get Him?| I Like to Get Him Back| I love Him, But He is Engaged| Is He a Playboy?| Love Makes Me Confused| Love Triangle| My Australian Lover| My Girlfriend Loves Her Ex Boyfriend| My Husband is A Liar|