I am Married Since 25 Years, But I Loved a Younger Girl!
by Adel Taalab
(Egypt)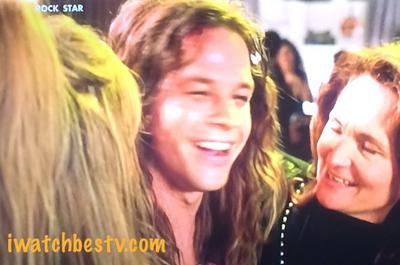 Music and Love, Rock Star Movie.
I am 53 years old. I am a passionate person. I believe too much in love. I usually do all aspects of my life with passion, love and sincerity. I am married since 25 years.

I have two kids, the older one, Khalid is 23 years and the youngest is a 19 years old girl.

I feel am not satisfied emotionally since 18 years. But, life is going on and I am taking care of all my responsibilities.

I am in deep love now with a nice lady. She is 30 years old. We are getting into very strong relation and true love. I feel for the first time in my life I am content and complete with her.

She is always taking care of me. She really loves me. I want to marry her, but she faces a resistance from her family. I took several steps forward in this issue. I told my wife that I have love affair.

I also told my kids that it is a hard time for every one, but I feel that I should have faced this confrontation by something else. My lover told me lately that she loves me.

But, she explained that when she listen to her mind and think of some ethics she refuses to be the cause of leaving my family.

It is only that when her mind accepts this, she will be ready to marry me. I feel now lonely and confused. But, I am strong enough to continue my life and my career. I cannot help myself out of the negative feelings of sadness, loneliness and passion. What can I do ?

* You are at I am Married Since 25 Years, but I Loved a Younger Girl.

* Read the solution to this love problem at I am Married Since 25 Years, but I Loved a Younger Girl - Comments.

* To read about love consulting, view Online Love Consulting

* To read other consultation services see Consulting Services and Free Consultation Services.

* Are you from Egypt?

Write about your city of birth, or city of residence at 100 Beautiful Sites Blog

Please Notice: I sometimes keep the original messages in their formats and the languages visitors used to write about their problems. I keep also the names entered in the forms, unless those who used this service have elected to keep their names anonymous.




* Share the Ezine Act Blog with your social media. Use the small buttons on the page.

* Forward Wise Biz to your friends to share the blog.

You'll get some gifts. The gifts are good to motivate you to use one of your hobbies, or of the things that interest you and choose it right to CTPM it and build a solid business, even if you were a student.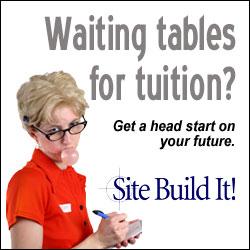 Then you'll find that passion generating income for you when you graduate to continue with it. You'll never need to work for a company.

* Get love inspiration at:

Bright Letters| Bright Letters and Polite Touches| Dating Services| First Love Experiences Can Be Your Shadow for Life| Full Information| How Do Elephants Kiss?| Liking Starts Here| Love| Love and Romance| Love and Sex| Love Consulting Requests| Love Consulting Services| Love Letters| Love Problem| Love Problem Solution| Polite Touches| Problems Management| Roommate Finding Services| Sex| Submit Good Request| Videotaping Weddings| Weddings Photography|

* Read love problems at:

A Crush on Someone| Amateurish Love| Am I Doing Anything Wrong?| Am I in love?| Am in Love, But Not Sure| A Muslim Girl Loves A Chinese| Anonymous Juliet| Aphrodite of Quebec| Attached, but Fell in Love with Another Guy| Best Friends Love| Childish Love Experience| Complicated Love Relations| Complicated Love Story| Confused - Right or Wrong?| Confusing Love| Did He Change His Heart?| Divorce in Love| Does He Love Me?| Does He Treat Me as a Sister?| Does He Truly Love Me?| Does She Love Me?| Does She Still Love Him?| Friendship and Love| Good Relationship| Has My Husband Destroyed our Marriage| He Expressed his Love and Disappeared| Help Me Out of Crazy Love| Her Father Imprisoned Our Love| Her Friend is a Problem|
Click here to read or post comments
Join in and write your own page! It's easy to do. How? Simply click here to return to What is Your Love Problem?.
© All rights reserved. HOME-BIZ-TRENDS.COM is one of Khalid Mohammed Osman's Networks.