Has My Husband Destroyed our Marriage?
by Elham
(Tehran, Iran)
Don Masters trying to solve parental love problems with his daughter Adriana Masters in Hollywood Heights.
I have been married for nine years. My husband and I are both well educated. I did not want to have any kids for the first five years until I make sure of many things and that my husband and I would make good parents.

Now we have a lovely three and a half year-old daughter who is so mature for her age and too sensitive for her age too. It has been a while that my husband and I have been on very seriously bad terms together.

While we were engaged (years back), he happened to find out about a letter I had written to a boyfriend and it really made him go mad, but he pulled himself together and said that he would forgive me and forger and we got married then!

However, a few nights ago he told me that he had never been able to get over it and he is still keeping the letter and since then he himself has started extramarital affairs! When I was pregnant, I once caught him talking on the phone with a girl and I got mad at him.

Due to our unborn child, I too decided to forgive and forget, but the fact is I have not and I actually lost my faith in him and I have not been able to trust him ever since. We find each other unbearable.

He thinks I always nag and I think he does not pay any attention to me and our kid at all. We (my daughter and I) feel left on our own. He never accompanies us to parties or trips. He does not like to go out to parks or restaurants.

He told me the other day that he does not love me anymore and I do not either. He said our life together is over and he cannot give me any other chances as he thinks it is not going to work between us.

He is suspicious of me too and he thinks I have many male pen pals all over the world and he thinks I enjoy talking with them more than doing anything else in this world.

I am a teacher and I have my own apartment and car and he thinks we'd be both better off after we get divorced. Another conflict between us is that he wants to have another child (preferably a baby boy) and I cannot at all bring myself to have another baby at all.

I am 36 and he is 41. I think I cannot just have one more kid. I am even willing to get divorced rather than have another kid. It is just beyond me. Therefore, I am so confused. I am so worried about my daughter.

He says he will give me the custody of our girl until I be remarried again. I feel badly hurt and humiliated. He has badly hurt my pride and self-esteem as a woman. He loses his temper so easily and curses me then in front of our girl.

I feel so bad as a woman. He has been unfaithful and he says he will never change and he will never stop such affairs. He also uses opium too which is so hard for me to bear with. I am at a loss.

Should I get divorced and go on with my own life and my daughter? Should I grin and bear with this situation as he keeps saying that he won't change?

Comments:

Cut it short and get divorced calmly. Despite this, I wished that you have organized your problem and told your story one point after another. Timing is very important to read the whole problem in a proper way, understand it and then suggest a solution.

It is not logical to consider pastime relation a problem and get oneself suspicious about such matter and react to such matter by having affairs.

** Always follow your intuition if you feel that you are not sinful in any way (when you are very pure).

Always, write as much details and provide personal information in such matters.




Readers, You can start a dating site and make it a big business for good marriages. Click on the image above. At the top of the right page, click on "Affiliate" and on the second page, click on "Sign Up", below the "sign in" form at the left column.



** You are at Has My Husband Destroyed our Marriage?

** Read the entry to this love problem and request love consulting at Online Love Consulting Services.

** Are you from Tehran, Iran?

Write about your city of birth and upload beautiful pictures at Any Beautiful City.

Read and write about your favorite Iranian, or Indian, or any movies at http://www.iwatchbestv.com/film-director.html.

You'll receive some gifts when you write. Those gifts are good to start you a business. You'll discover how to use your passion to build a solid business, even if you were a student.

Then, you'll find that passion prospering when you graduate to continue with a solid business. You'll never need to work for a company, or someone else.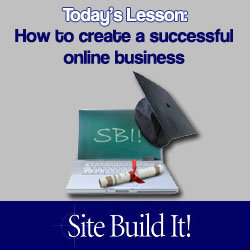 Believe me or not, you'll thank me for life when you read those invaluable ebooks carefully..

** Read about beautiful places near Iran such as Gujarat, Ganges Delta and the Indus River.

* Browse problems at:

Amateurish Love| Am I in love?| Am in Love, But Not Sure| A Muslim Girl Loves A Chinese| Aphrodite of Quebec| Bright Letters| Bright Letters and Polite Touches| Childish Love Experience| Dating Services| Full Information| Love| Love Consulting Requests| Love Problem| Love Problem Solution| Online Love Consulting| Roommate Finding Services| Sentimental Confusion| Sex| Sex and Love Make Me Sad| Submit Good Request| Sweet Arabian Girl Confused in Love| This is My Love Problem| Troublesome Love Relations| Troublesome Relationship| Two Guys Burn for Me| Uncrushed Love| Unemployed Love| Virgin at 19 Confused in Love| We Date in a Dating Site| We Don't Want to Go to Village| We Failed to Make Love Compatible| We Love but We Think Differently| What Should I Do with Him?| Why Do Lovers Break Promises?| Why Inter Castes Marriage is Difficult in India?|