Complicated Love!

(Calgary, Alberta, Canada)
Someone wrote from Calgary, Alberta, Canada in one long paragraph the following request:

I've never been through this. Never had a crush for so long. I decided if it's been an year and I'm still confused I'll ask for help. So this guy teases me all the time, this is when people are like this is an open and shut case -he likes u. That's not true it's very complicated. I joined the school last year and the teasing started at the end of the school year. I never liked him for his looks, even though he is cute but it just didn't attract me for some reason. He would be like omg you're here, then hug me or something. It's fun for him, it was annoying first and now it's just starting to make me feel good. It's like I want him to tease me now.
This girl graduated last year, she was a good friend of his as a senior. I met her few month ago, she was very happy to know I like him and when I told him things that he keeps doing, she wanted to ask him if he likes me that instant. I told her to not mention my name and rather ask who he likes (if she wanted to ask).
She messed up anyway she ended up asking him if he likes me in specific. He laughed a bit in shock and said "No I like *****." She's this really pretty and popular chick in our school. The senior girl never told me until now that he likes her, she just told me she asked him if he likes me in specific and I went nuts. I decided to ignore him, the fact he's gonna think I sent her to ask that. That was NOT the case.
So I started ignoring him from the next day, it affected him for a day or two maybe, firstly the question and secondly I went invisible to him for a week. But it all went back normal, it always does.
Anyway recently his friend came to the store I work in. He's a good friend of mine too. He asked me when do I work until? I told him 1am. He went like jeez 1am? I was like yeah but it's fun!
At 1am the guy I like showed up at the store, that's exactly when I'm off. He saw me but didn't react. So I got my stuff and passed by my coworker's cash lane to say bye. I realized the guy was waiting in the same cash lane. I saw him, he was smiling and said oh hi, I was like hey. And then I saw my dad waiting outside and left.
This day left me a hundred questions. Did he really come for me? Even if he came because he knew I'm gonna be there (probably his friend told him) is it because he likes me?

* Thank you. There is a problem with you request, as you haven't followed the guidelines to write it in short sentences and in short paragraph to facilitate reading it. At the main love consulting pages we have some guidelines to do that to encourage us to look at your problem. So, we sent you an email at the time to do that.

The main pages through which you could read the instructions are at Full Information| Love Consulting Requests| Love Consulting Services| Love Problem| Love Problem Solution| Online Love Consulting| Online Love Consulting Services| Submit Good Request|

However, some tricks are bad in love. Love is so direct to the point, if you are at that age to go after it. But, it is always better to pay attention to important things in your life and especially your studies. This guy and the girlfriends seem only players. So, you should take care.

If he is serious, he can simply show how serious he is. You don't need to think harder in such situation. Ignore selfishness and keep focusing in your studies. Make sure he is serious enough to take responsibilities, if he came forward to be serious. Responsibilities in love include helping you and himself to graduate and achieve success. Love shouldn't be complicated that way.

* Are you from Calgary, Alberta, Canada?

Read and write about your city & upload pictures from it at , or read and write about your favorite Canadian movies at I Watch Best TV.

You'll get some useful gifts, when you write. The gifts are useful to make your language better and help you discover your hobby, knowledge, passion, any of your personal experiences and any of the things that interest you to build it a successful business on solid grounds, even if you are a student.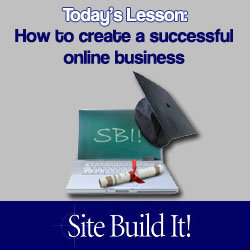 Then you'll earn additional income to continue with a solid business, when you graduate. You'll never need to work for a company or somebody else.

* You are at Complicated Love.

* Read love problems at:

Absolutely Complicated Love| Absolutely complicated Love - Comments| Attracted to a Married Guy| Difficult Love| 8 Years of Unknown Love| Heart Patient| How to Know the Truth?| How to Know the Truth Comments| I am Sad and Lonely| I Still Love My Ex Girlfriend| Love Problems After Marriage| Making Room for Love| Making Room for Love Comments| Missing My Filipino Boyfriend| Strange Love Story| Stuck in Love| Too Young for Love| Too Young for Love Comments| Unending Torment| Unending Torment Comments|

* See love solutions at:

Ezine Acts Comment C2 Entries| Ezine Acts Comments| Ezine Acts Love Commentaries| Ezine Acts Love Entries| Ezine Acts Love Stories| Ezine Acts Sentimental Stories|

* Get some love inspiration at:

Bright Letters| Bright Letters and Polite Touches| Dating Services| How Do Elephants Kiss?| Love and Romance| Love and Sex| Love Letters| Polite Touches| Problems Management| Roommate Finding Services| Sex|