Making Room for Love!
by Satya
(Kathmandu, Bagmati, Nepal)
Satya, wrote from Kathmandu, Bagmati, Nepal in one long paragraph the following love problem:

I and the girl met around 8 months ago at work place. We became good frens too and used to share and help each other in all case. Slowly slowly I started to like the girl and I fell love with her. But I was afraid to tell her because she has told me in the begininnig that we are just fren. So I was afraid if I propose her she may break our friendship. So I kept quite. Slowly time passed. And then we became more close to eachother. Then one day one of my fren told me that She has one boyfriend with whom she is having affair. I was badly hurt and so I asked her about that boy. She frankly told me everything. After that I notice slowly slowly that she avoid me talking in facebook, viber etc and even at work place too. I called that boy too and wanted to knew the matter. But when I did the boy quarreled with me and so she became angry with me and stop talking with me. SHe even blocked me in facebook, viber etc. So since then it has become almost 4 months she is not talking to me and she has started to ignoring and hating me. But now I always think of her and contact many vashikaran specailist through internet and perform the vashikaran puja by them, but it all went useless. I have also gone through your vashikaran mantra and still I am chanting that vashikaran mantra of your daily to get her back but no any changes I have found till now. Please I want that girl any how in my life and I want to marry her. So if you can please help to bring that girl back in my life by changing her mind and make her under my control if possible.

* Continue to the solution at Making Room for Love Comments.

* Are you from Kathmandu, Bagmati, Nepal?

Read and write about your city and upload pictures from it at Sagarmatha National Park.

Angel wrote from Malaysia (this is what she entered in the location field in the form) about her love problem the following letter:

I met someone through any social nerwork, 1 year ago and started the online relation few months ago. I'm from Malaysia (24) and he is from Mexico (30). We have been thinking of the meeting. However he said he wanted me to live there and married him, study there, work there, and being a Mexican. And Im willing for that, even if I have to leave my country. My parents don't know about this plan. I'm from strict family and definitely they will reject this idea once i tell it.

The contradict is my family don't like the see me doing nothing in almost a year, they keep forcing me to do a job or getting some scholarship done. I have rejected my parents offer. Because every job they offered was required a bond and i would pay a huge money as pinalty if i break the contract before time (usualy 2-3 years while im planning for go out from country less than a year). so until today i got loose relation with parents because they are dissapointed that dont afford for being a master degree or a profesional life.

But by time, my bf is being busy and busy. Nowadays we are only able to call 1-3 hour in a week, and make so rare text. He just asked me to wait. He keep delaying the plan. From the word of "Im on exam, busy in school activity, busy in proffessional project, wait till exchange rate go down to buy ticket", till "my credit card is not done yet". and its been 3 months in delayed.

What mattering me are...
1. Does he really want me in his life? (ofcourse he said yes when i asked. but i dont even know if it true)
2. Should i wait him more?
3. Should i leave it?
I've been thinking that the third option is too hard because He seems like my dream boy, and i really want to live abroad. I couldnt ever fall in love with guy in my country.

However I still need your advise to guide me, what to do...

* Continue to the solution at the inked page above.

* Are you from Seattle, Washington, USA?

Read about places in the USA and write about your city at the Mississippi River, or writ about your favorite American movies at Best TV Cinematography.

You'll get useful gifts when your write to help you develop your language & discover the hidden power of your passion to improve your life, even if you are a student.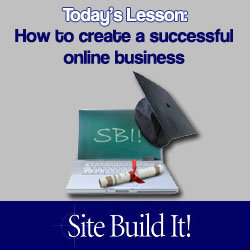 Then you'll earn additional income to continue with a solid business, when you graduate. You'll not even need to work for a company or somebody else.

* You are at Making Room for Love.

* Read love problems at:

Absolutely Complicated Love| Absolutely complicated Love - Comments| Attracted to a Married Guy| Complicated Love| 8 Years of Unknown Love| How to Know the Truth?| How to Know the Truth Comments| I am Sad and Lonely| I Still Love My Ex Girlfriend| Love Problems After Marriage| Missing My Filipino Boyfriend| Strange Love Story| Stuck in Love| Too Young for Love| Too Young for Love Comments| Unending Torment| Unending Torment Comments|

* See whether you have a solution, or not at:

Ezine Acts Love Commentaries| Ezine Acts Love Entries| Ezine Acts Love Stories| Ezine Acts Sentimental Stories|

* Get some love inspiration at:

Bright Letters| Bright Letters and Polite Touches| Dating Services| First Love Experiences Can Be Your Shadow for Life| Full Information| How Do Elephants Kiss?| Liking Starts Here| Love and Romance| Love and Sex| Love Consulting Requests| Love Consulting Services| Love Letters| Love Problem Solution| Online Love Consulting| Online Love Consulting Services| Polite Touches| Problems Management| Sex|