Difficult Love!
by Tubelight
(Vizag (Visakhapatnam, Andhra Pradesh, India))
Tubelight wrote from Vizag (Visakhapatnam, Andhra Pradesh, India) in one long paragraph about his love problem the following request:

from last 7 month we are in relationship(LDR), in starting of relationship she used to show lots of anger and at the end she use to tell i need some time to adjust. I given her time then everything is working fine. I know she has past in which she was in relationship with boy for 5 years, because of his misbehavior she left him. but suddenly one day I came to know she is still in touch with the friends of her ex but she don talk about her past with them. But she didn't tel me i suddenly have some work in her face book(with her permission) i logged in and get to know and came to know she had another bf. i feel too bad, still i manage to carry on. According to her conversation she did lots of sacrifices in past for their ex ones
But for me she never did such type of sacrifices. However once i suppose to come to her state to meet her but she not say NO directly but somewhere she was too busy with her dance performance in college and literally she don't want to meet me. I feel too bad. Still i manage to carry on because i love her like my close one, very close and i don't want to lose her. But i became angry and told her why you r doing like this to me. she also became angry and told me i cant repeat my past i cant show that much of love again as i already hurted a lot. But at the end she said me sorry and all. Make the promise that with the time she will change herself. So i move on. Again we go for outing. one boy keep her and his photo together as a dp so i told my girlfriend to tell that boy to change the dp. so she did. But after i left the girl friend and went back to home. Again after 4 month fortunately i check her message then i came to know that when that boy ask the reason y u said me to change the Dp that time my girl friend told him.."Just simply it was too good..u can keep it again...no probs". After all this I cannot control myself and i did breakup. She was crying like one year baby for me.Telling she changed a lot now. She will not repeat it again. But i am very much upset with the situation. I loved her like anything more den mah parents. Still i love her. Do you think this relationship will work. PLease reply i know its long but please read it and reply

* Of course I can read it and reply. But, my response will not satisfy you, because you have not satisfied me by following the guidelines on the main Love Consulting Services and at the Online Love Consulting to write good Love Consulting Requests and Submit Good Request.

The guidelines outline that you should write your request in short sentences and in short paragraphs step by step starting from the date of the relation and the development of the problem. It is also important to provide the required Full Information to know more about the persons involved in this problem.

Mayank wrote from India about his love problem in one paragraph the following love consulting request:

I love a girl who is working in my institute from last 6 months with complete dedication and with her interest. We had partial physical interaction and kiss many times.But now she is shouting, fighting, ignoring me.Suddenly she says not to discuss any sex talks and be just a friend with me and also that she has a boyfriend from childhood who is not neither on facebook nor on any social networking site.also she has stopped meeting me and has started making fool of me.because of all these situations my image and job is endangered and she is not at all interested to meet in same society.she didn't meet me on valentine day.when I was ill she never turned up for me.
Still she says that she misses me and do calls me and messages me.
I am in a fear that the Delhi friend id a flaw and she is having any other relation in the institute.
Kindly help me to understand what really is going on ?
I cant understand the situation and her feeilngs, mind
please give me a clear picture of situation whether she is interested or she is diverted to any other guy?

* The problem of your request is that you haven't followed the guidelines at the Online Love Consulting Services to get your Love Problem Solution fast.

You should provide details in short sentences and in short paragraphs. For example, institute doesn't indicate wether you are employees, or students. It is very difficult to read a problem without good details about ages, jobs, economical and cultural factors, or anything that indicates those things.

The story you mentioned indicate amateurish behaviors. So, help consultant and other people look into your problem seriously by following the guidelines to write good request as explained on the main pages.

* Are you from India)?

Read and write about your city & upload pictures from it at Gujarat, or read and write about your favorite Bollywood Movies.

You'll get useful gifts when your write to help you develop your language & discover the hidden power of your passion to improve your life, even if you are a student.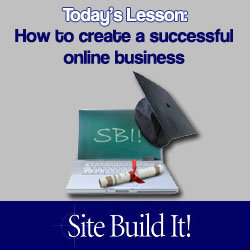 * You are at Difficult Love.

* Read love problems at:

Absolutely Complicated Love| Absolutely complicated Love - Comments| Attracted to a Married Guy| Complicated Love| 8 Years of Unknown Love| How to Know the Truth?| How to Know the Truth Comments| I am Sad and Lonely| I Still Love My Ex Girlfriend| Love Problems After Marriage| Making Room for Love| Making Room for Love Comments| Missing My Filipino Boyfriend| Strange Love Story| Stuck in Love| Too Young for Love| Too Young for Love Comments| Unending Torment| Unending Torment Comments|

* See solutions at:

Ezine Acts Love Commentaries| Ezine Acts Love Entries| Ezine Acts Love Stories| Ezine Acts Sentimental Stories|

* Get some love inspiration at:

Bright Letters| Love and Romance| Love and Sex| Love Letters| Polite Touches| Problems Management| Sex|