Absolutely complicated Love!
Somebody wrote in one long paragraph, the following love letters about his love problem. I divided it below:

I've never been through this. Never had a crush for so long. I decided if it's been an year and I'm still confused I'll ask for help. So this guy teases me all the time, this is when people are like this is an open and shut case -he likes u.

That's not true it's very complicated. I joined the school last year and the teasing started at the end of the school year. I never liked him for his looks, even though he is cute but it just didn't attract me for some reason. He would be like omg you're here, then hug me or something.

It's fun for him, it was annoying first and now it's just starting to make me feel good. It's like I want him to tease me now. This girl graduated last year, she was a good friend of his as a senior.

I met her few month ago, she was very happy to know I like him and when I told him things that he keeps doing, she wanted to ask him if he likes me that instant. I told her to not mention my name and rather ask who he likes (if she wanted to ask).

She messed up anyway she ended up asking him if he likes me in specific. He laughed a bit in shock and said "No I like *****." She's this really pretty and popular chick in our school. The senior girl never told me until now that he likes her, she just told me she asked him if he likes me in specific and I went nuts.

I decided to ignore him, the fact he's gonna think I sent her to ask that. That was NOT the case. So I started ignoring him from the next day, it affected him for a day or two maybe, firstly the question and secondly I went invisible to him for a week.

But it all went back normal, it always does. Anyway recently his friend came to the store I work in. He's a good friend of mine too. He asked me when do I work until? I told him 1am. He went like jeez 1am? I was like yeah but it's fun!

At 1am the guy I like showed up at the store, that's exactly when I'm off. He saw me but didn't react. So I got my stuff and passed by my coworker's cash lane to say bye. I realized the guy was waiting in the same cash lane. I saw him, he was smiling and said oh hi, I was like hey. And then I saw my dad waiting outside and left.

This day left me a hundred questions. Did he really come for me? Even if he came because he knew I'm gonna be there (probably his friend told him) is it because he likes me?

* Read the solution of this love problem at Absolutely complicated Love - Comments.

Adam wrote from Singapore about his love problem in few lines and totally ignored the guidelines to submit good request. He said, "Hi, Adam here. I caught my ex red-handed with other guys including my room-mate. I gave her lots of chances yet in the end, we broke up.

After broke up for two years, she still on my mind. I can't let her go although she hurt me so bad. I will dreamt of her and sometimes wishes that she was here. I ever think to have her with me once more. What should i do and am i doing the right things as normal people?"

* Read the solution at the linked page above.

* Are you from Singapore?

Write about your city of birth, or city of residence at Any Beautiful City and upload pictures from it to get some gifts of love.

Renuka wrote from Bangalore, Karnataka, India about problems in love. She said, "Help me to get him back to my life.

Hai I am Renuka. I am 24 yrs old I have 1 elder sister(married), 1 younger sister, 1 younger brother. My father is retired employee and mother is house wife.I am in love with the guy of same age as me.

I know him since last one year. we are in commitment from last one year. Initially i was not at all knowing him, once he got my contact number from one of my friend, and started talking to me. when he proposed me i was rejected. but since he was good boy by nature and because of his continuous proposal I said okay. and we both fall in love.

Actually we belongs to different castes. I am able to convince my family for inter caste marriage but his family do not accept inter-caste marriage. I brought this to his notice, he said he will manage and no need to worry.

exactly 3 months of time after accepting his proposal, his father died by heart attack. He was very upset and he said that he is going to dis-continue from our commitment. I requested him in many ways. But he could not agreed and said now he lost his father and dont want to loose his mother due to inter caste marriage and left me finally. After that we started living our life separately.

Again he came to me after the gap of 2 months. and said sorry . he asked me to come back in his life. he is not able to live without me. but i said no. you can not face the situations. let us live separately. let us not enter into commitment again. but he convinced me and again we started loving.

Last one month back he disclosed about our love matter to his mother. his mother showed a great oppose towards inter caste marriage it-seems. She was about to take poison it-seems. Thats why again he want to leave me. but i can not live without him. one more thing is he did more romance with me. he saw my whole body, BUT WE DIDNOT HAD SEX. now, he is asking me to marry someone else.

Its becoming very difficult for me to share my body and soul with second person. I want to live with the only one person. I said him that we will try to convince your mother. initially he said okay, but now he is telling that " my mother will not agree at any condition, better you forget me and get marry someone else and be happy "

I am feeling like die.... Please help me by giving some suggestion to solve my problem. I want him back... I have to convince his mother... Is it possible for me?"

* Read the solution at the linked page above.

* Are you from Bangalore, Karnataka, India?

Write about your city at Any Beautiful City (linked above) and read about beautiful places in India at Gujarat.

Read and write about your favorite Indian movies at Bollywood Movies.

You'll get gifts when you write. The gifts show you how to use your hobbies to build a business on solid grounds, even if you were a student.

Then, you'll find that hobby generating income for you when you graduate, so you could continue with it to improve your life.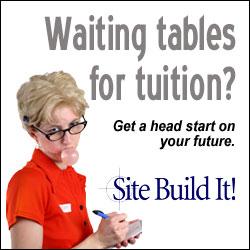 * Improve your life at Choose It| CTPM| Success Stories| Things Interest You|

* You are at Absolutely complicated Love. Read the collection of love entries to see wether you have a solution to your love problem, or not at:

Comments| Ezine Acts Comment C2 Entries| Ezine Acts Comments| Ezine Acts Love Commentaries| Ezine Acts Love Entries| Ezine Acts Love Stories| Ezine Acts Sentimental Stories| Love Consulting Services| Online Love Consulting| Online Love Consulting Services| Second Section of the Comments| Zines Commentaries|

* Read about love and get some love inspiration at the following pages:

Bright Letters| Bright Letters and Polite Touches| Dating Services| Love and Romance| Love and Sex| Polite Touches| Problems Management| Sex|