Missing My Filipino Boyfriend!
by Nadia
(Seoul, Seoul-t'ukpyoisi, Republic of Korea)
Somebody wrote from Seoul, Seoul-t'ukpyoisi, Republic of Korea in a very long paragraph the following request:

hi..im Nadia. i had a filipino bf last year. he was a tutor of camp students in my high school. also i was a graduating student. ok. he got my no. and contacted me. i felt love for him. it was growing so fast. one day, he asked me out to b his gf. i answered it. but u knw wat. im a korean and he is a filipino. actually u knw i dnt cre wat nationality my bf has. but, i really concernd about my friends around me. they dont like to hav filipino bf though they study in php... ok. after i graduated, i went to manila from baguio city cuz y university is in manila. i went to manila... not wd him.. i really missed him so much. but he dosent have any work til now. but i just wanted b wd him so wat i did is dat i called him to stay in my house. yeah dat was so fine. i was really happy being wd him. but as i said above, i hid my bf to my friend. cuz korean has prejudice of filipino. dat is my really big problem. so, we fought a lot. after 1sem, i decided to transfer my school to baguio city. u knw y? he should have a operation on his nipple. there was a lump hahah. ive supported him. we went to baguio city for his operation. yeah i took cre of him. but anyways, though i spent my money for him a lot as long as i love him til now. but i was really tired of fighting wd him cuz of my friend. but im still young. we have 5 years gap. i wanted to play wd my friends.. in manila, i couldnt have friends a lot cuz of him. so i have only one friend in manila.
this is march, i visited to korea for a month. dat tym i told him lets break this relationship. n he agreed n i went to korea. but during my vacation, he contacted me sometyms like i miss you like this. but i didnt care. cuz i was really tired in dis relationship dat full of fightings. but my love for him is still d same wd bfore... i was just busy wd meeting my frends n relatives n family.
ok. it passed a month. i missed him. i kept visiting his family. of course they like me even grandma n pa. n sometyms we had a sex without any relationship. he asked me out to b his gf again... i said no. ...ha...... i wanted to b. but i wasnt ready to b his gf... aftr, i had a korean bf but it was really an accident we were only a week relationship. after i broke up wd him i visited his house(filipino). he already knew dat i had a bf. i xpalained to him dat i dont love him i didnt hava a sex wd him. it was just an accident. he doesnt believe me. but dats true.
after, anyways we were in a relationship again. i could feel dat he doesnt love me anymore....
a week ago, he was trying to break up wd me. i cried n cried... i dnt really want to lose him.. i love him so much. but he said dat his love for me is already gone. i begged him. plz b my bf. i promise u i can change for u. like this. but he didnt accept me anymore. we were living together for 2weeks b4 i leave php. cus im gonna apply my visa going to canada next year. so i arrived yesterday in korea.
we had a date for d last b4 i leave. i was really happy. hes not going out person. but we went out for d last. .. we even took pics.. i asked him "do you still love me?" he said "i still love you.but its not like b4.." he told me he loves someone already. they r txting each other n it s only 1week passed. he said she has a husband n child. but they r in complicated relationship. wtf!
wat i want to have an advise is dat how can i get him back again? i think dat he just attracted to her for a meantime. im coling him everyday. but sometys he dosent answer my phne intentionly. i realize dat i want to have stable relationship like him. i wana have it wd him. and im gonna visit in php on oct during my bday. n im not gonna look for other guys. i dnt want it.
please Help me!

* As we stated on many Love Consulting Services pages on the main love consulting at the Online Love Consulting and the Online Love Consulting Services, that we cannot provide this service to anyone unless he, or she follows the guidelines on the main pages to write good Love Consulting Requests, include Full Information and then Submit Good Request.

In addition, as we said when you compose your request in short sentences and in short paragraphs, you encourage consultants to look into it. If you did not follow the guidelines and then wrote like the way it appears above, then this is indication that you are not serious.

If you were serious, give your problem the time to write it in good English and to check it to ensure that you wrote it as required following the guidelines to write good requests about your Love Problem, so you get the Love Problem Solution you want very fast.

Read your request again and see such words, "knw way", "sometys", "dats", "knw". Are you kidding?

Are you from Seoul, Seoul-t'ukpyoisi, Republic of Korea?

Write about it and upload pictures from it at Any Beautiful City. You'll get useful gifts when your write to help you develop your language and discover the hidden power of your passion to improve your life.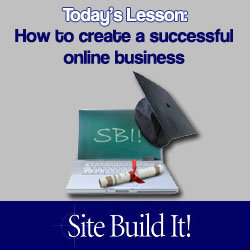 * You are at Missing My Filipino Boyfriend.

* Read love problems at:

Absolutely Complicated Love| Absolutely complicated Love - Comments| Attracted to a Married Guy| Complicated Love| 8 Years of Unknown Love| How to Know the Truth?| How to Know the Truth Comments| I am Sad and Lonely| I Still Love My Ex Girlfriend| Love Problems After Marriage| Making Room for Love| Missing My Filipino Boyfriend| Strange Love Story| Stuck in Love| Too Young for Love| Too Young for Love Comments| Unending Torment| Unending Torment Comments|

* See whether you have a solution, or not at:

Ezine Acts Love Commentaries| Ezine Acts Love Entries| Ezine Acts Love Stories| Ezine Acts Sentimental Stories|

* Get love inspiration at:

Bright Letters| Bright Letters and Polite Touches| Love| Love and Romance| Love and Sex| Love Letters| Polite Touches| Problems Management| Sex|