I am Sad and Lonely!
by John Roystom
(Hyderabad, Telangana, India)
Someone wrote from Manitoba, Canada in the following long paragraph about his love problem:

i love a girl from my highschool., when we were in school,. she used to like me,.,. after school ended i proped her,. and she said,. its ok,. i understand,. this is just an attraction,. and we parted,., i live in different city now ,. i tried to talk to her again but situations were complicated and awkward,. after a long time we started talking again,. i asked her out ,. but someone told her something about me and she declined,. after other break,. now i am in canada for studies and she is in india,. she has a boyfriend now but she does not loves him that much,., i had a talk to her after i was here in canada,. what should i do now/?? i love her and cant think of anything else,. how i can express my feelings for her?? she is everything to me,. since things are complicated i dont know what to do,.,?? please help me out,.

* First, we responded saying that you should write your request again following the guidelines on the main Love Consulting Services at the Online Love Consulting and the Online Love Consulting Services and provide Full Information about you both with some more details.

We said also it is necessary to compose your request in short sentences and in short paragraphs. This way, it would be easier to look into it.

* Are you from Winnipeg, Manitoba, Canada?

Write about it and upload pictures from it at Hudson Bay.

John wrote in brief paragraph from Hyderabad, Telangana, India the following letter:

Iam john royston 19 weight 130kg height 6.1ft. in my life i felt attracted to only two girls the first on rejected me and then it took 3 yrs to forget her and now this other girl came into my life. I dont know wat to tell i am not able to type. The problem is i cant forget her. Although she hates me and has relation wid many boys i still love her call .e (telephone numbers removed) india.

* The problem with your request is that it is too short. You should follow the guidelines on the main love consulting pages to write good Love Consulting Requests and then Submit Good Request. This is the only way to answer your question, as explained on the linked pages and in the message I sent to you.

Preety wrote from India the following short letter about her love problem in bad English, although she says that she is a teacher:

Hello..I m26 nd I luv a guy who s 23 nd he has been my student..we both luv each other nd want2marry..his parents are willing bt mine are not..can I marry my student??is it bad or anythng??I thnk if u luv sme1 truly thn nothng s bad bt aftr hearng my situatn evry1reacts as if I hv dne a blunder mstake..thn th 2point he s 3yrs.younger..y people bother 4society etc..y dnt thy thnk its bttr2get engagd wth a persn whom u luv nd live happly instead of jst fulfilng th tradion of so cald marge..
Plz hlp what2do I'm in g8 tnsn..what shuld I do so that my parents also agree 4this...w8ng4reply as soon as possbl.

* In what language do you teach? It is difficult to understand your problem and it looks that you are not 26 years old. However, I sent you a message to write your request in good language and to provide more information to understand it.

Iris wrote briefly in two lines from Bangalore, Karnataka, India the following request:

i recently told my boyfriend that i want to break up and he reluctantly agreed without even asking why...he told me 'you are free to leave',i wonder why he gave up on me so easily.i need help.

* You also didn't follow the guidelines to write good details about your love problem. However, why you care, since you already wanted to break?

* Are you from India?

Read and write about your city it and upload pictures from it at Gujarat, or read and write about your favorite Bollywood Movies.

Somebody wrote from Kuala Lumpur, Malaysia the following request suing that she wants to accept her husband's lifestyle:

I've been struggling to understand nor accept my husband lifestyle..Most of the night his out if not with his client with his colleague,he spent lesser time with me recently.. It's not about he having girls but the issue is he love to drink..I've been telling him few times that i need his time too,but we always end up arguing..Were married less than a year but and i'm telling him all i want is to build a strong bond between the two of us,but i feel like he don't understand me..His a loving husband no question.We have got so much alike into understanding things..What you think we need to do?I myself trying to improve but seems like it's not working,and if really my husband try to change i can't see it either..We came from different culture and maybe that's one main reason why we can't understand each other.. Please give me advise what i should do?

* I asked you some question to clarify some things in mind and requested that you write some more details following the guidelines, as this is the only way to respond to your request as quickly as possible.

You need to understand your husband. If you don't mind, prepare the suitable romantic environment for him to do that at home with you. Then without arguing, talk to him about things that interest him first, like what you said about him. Try to create confidence between you both and to understand why he drinks.

You should also know how much he drinks, so you could find a way to manage that. for example, I drink to have more pleasure around me and to create an inspiring environment to do the things I love to do. I love to drink with the woman I love and then share every romantic pleasure with each other. But, I also control this habit.

That means, you could do more than this to make a balance in your life and get your husband proud of you.

* Are you from Sentul, Kuala Lumpur, Malaysia?

Read and write about it and upload pictures from it at the Sulu Sulawesi Sea. You'll get some useful gifts, when you do that.

The gifts are useful to help you develop your language and discover your hidden values to build a successful business on solid grounds, even if you are a student.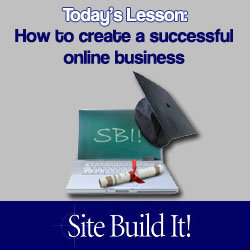 Then you'll earn additional income to continue with a solid business, when you graduate. You'll never need to work for a company or somebody else.

* You are at I am Sad and Lonely.

* See whether you have a solution, or not at:

Ezine Acts Comment C2 Entries| Ezine Acts Comments| Ezine Acts Love Commentaries| Ezine Acts Love Entries| Ezine Acts Love Stories| Ezine Acts Sentimental Stories| Love Problem Solution|

* Get some love inspiration at:

Bright Letters| Bright Letters and Polite Touches| Dating Services| First Love Experiences Can Be Your Shadow for Life| How Do Elephants Kiss?| Love and Romance| Love and Sex| Love Letters| Polite Touches| Problems Management| Roommate Finding Services| Sex|