Unending Torment!
Somebody wrote from Sofia, Bulgaria in one long paragraph the following letter about his love problem:

So , here it goes .I am deeply in love with my best friend's little sister,he's ok with that(now),but i still can't win her.Let me start at the begining.
The summer of 2010 she had a big crush on me, but being my friend's sister and considarebly younger than me i thried to ignore her.finally when fall came i gave up and admitted to her ,tha i have feelings for her too.She was pretty surprised and admitted her crush on me ,telling me also that she never hoped i could return her feelings.From there on things pretty much fucked up.We were both afraid what will happen if her bhrother find out(then he knew about her feelings and suspected of mine , and was ... lets say "not very leased"),her bff hated the idea so i can only imagine what they talked, i was away at college and there was the age difference of 5 years(legal in my country)wich bothered her.Anyway i could feel her drifting away and did the stupidest thing:thried to grasp her harder,wich ofcurse made her ever more distant.Soon things fucked up even more,she startet dating some other guy she liked from long time ago,told her bff what happend,of course being the bitch she is(her bff)told my friend and i lost all kind of relashionship with his sister.Soon i confessed everything to him and seeing how broken i am he uderstood my feelings are real and accepted them giving me premission to be with his sister if i ever get her to want me again.
Whole year passed and she changed several boyfriends the last of them her first serious bf(but she is a virgin to this day in every way).
I thried to forget but every new girl,no matter how much suitable for me just wasn't her.That's how year later i deciedet i must win her no matter how hard it is.I managed t repair our relatinships to some friendly status,started going to the same coffe,she started hanging out with her brother and me and our comppany.She started calling me practicly every day when i was in town.Just as before i senced how she was falling for me
.The problem was i knew she still wasn't over her last bf(first serious bf who dumped her).As i was afraid they got back together(i have not told her i still love her + she told me in advence that they may get back tgether,sounded pretty guilty)This time i acted cool and decided to wait and slowly work her mind.But being attractive girl she managed to get another problem on my head.Still with her bf she likes another college guy,wich also likes her ,they talk on the phone ,chat,go out with mutual friends when he's in town and the worst part is that my very good friend(a girl)wich is also her relly good friend want them to be together(until soon she was my biggest helper now she says she will be neutral,but i don't really believe that).Her brother is totally against the new guy, mainly because of his motives wich the girls seem not to understand.I am really in a dead end here .She still shows signs she likes me (i easily read people,just don't know how to act on what i read)but since the new guy they are getting weaker.

I know it's best to move on .I know all the agruments against.I only want directions how to win the fight for her heart.Please!

p.s. Sorry if my english is not very good , its not my native language and sorry for the enormous post.

* Continue to the solution at Unending Torment Comments.

* Are you from Sofia, Bulgaria?

Write about your city and upload pictures from it at Any Beautiful City.

Ashu wrote from Mumbai, India about some love problems in two long paragraphs the following letter:

I am in a relationship from past 5 years. We both loved each other madly. Its a long distance relationship. She cares for me like anything and I love her a lot for all her sweetness and care. I told my parents about her sometime back and they were fine with me having a GF. We both got very happy. The relationship was smooth till now with a few fights happening now and then but both sought it out with mutual understanding as could not stay angry for long.

But now a serious problem is coming. Suddenly she started behaving strangely and tried contacting and sharing her problems very rarely. For few days I let that happen as we give space to each other. But when it got over me, I asked her what the problem was? She just said that she is very emotional and expects me 2 reply to every message call her back and lots more… she is very sensitive and wants 2 overcome that. For that she needs a break from me…how long…God knows…. I tried explaining her that we can think of something different for u to help but she seems too occupied with her approach. It has started pinching me a lot that she doesnt reply 2 my messages because she wanted to get over me for some time….not even call me much…just a friendly talk….don't say I Love U…. until i say it 1-2 times…. Its getting difficult for me 2 resist such behavior…. I love her a lot and i know she is a bit sensitive and wt she is doing is good 4 her….but not happy with the idea of approaching…. "Break" for somtime…. love me breaks happens??? It happens in tv shows, films n all…… I am getting freaked out now… dnt wana call her bck hate her….but cnt live without her….. feel like gud 4 nothng….. shayad maine apne parents ko uske baare me btakar galti ki…. told dm shes realy caring nyc take home grl…..nd nw m feelng all messed up wd this behavior…. wht shud i do…. ??? Give her time….Move On……or Nythng else…… Saare he options bht tough hain to implement…… 2 din gussa rehta hun…3rd dy bht pyar aata hai rha ni jata bina phn kiye…..karun to kya karun???? Help me plzzz….. I need advice…badly! :(
Thanks and Regards.

* It is very important to follow the instructions provided on the main love consulting pages linked above to write and submit good request. I indicated many times, it is above the capacity we have here to provide any consulting and respond to requests written badly.

Continue to the solution on the linked page above.

* You are at Unending Torment.

* Are you from Mumbai, Maharashtra, India?

Read and write about your city at Gujarat. Or read and write about your favorite Bollywood Movies and upload pictures to get some gifts.

The gifts are useful to help you develop your language and discover your hidden values to build a successful business on solid grounds, even if you are a student.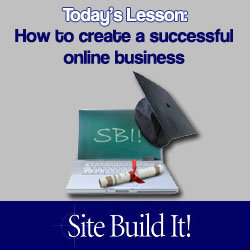 Then you'll earn additional income to continue with a solid business, when you graduate. You'll never need to work for a company or somebody else.

* See whether you have a solution, or not at:

Comments| Ezine Acts Comment C2 Entries| Ezine Acts Comments| Ezine Acts Love Commentaries| Ezine Acts Love Entries| Ezine Acts Love Stories| Ezine Acts Sentimental Stories| Love Problem| Love Problem Solution|

* Get some love inspiration at:

Bright Letters| Bright Letters and Polite Touches| Dating Services| First Love Experiences Can Be Your Shadow for Life| How Do Elephants Kiss?| Liking Starts Here| Love| Love and Romance| Love and Sex| Love Letters| Polite Touches| Problems Management| Roommate Finding Services| Sex|