Wise Biz 72!
In This Issue of Wise Biz 72:
¤¤¤¤¤¤¤¤¤¤¤¤
* Special Invitations:
* Top Wednesday Thought: Principle!
* Intro / Publisher Main Spot: What is the Special Moment in Your Life?
* Guest Coolest Corner: Four Rules of Time!
* Social Networking Made Easy: Twitter Updates You! If You Were Indigenous Like Me, Join the Twitter Indigenous!
* The Web Market Place: Where to go shopping (From needles to rockets;-), find love, save money and improve your life!
---
Special invitations:
We have many invitations in this issue of Wise Biz 72, all of which we designed to benefit you, as we always do, to your pleasure only.
HOA Political Scene 27
is at this link, in case you were interested in politics.
Why not subscribe to it?
Are you journalist, or had you ever been?
Then join the Journalists Internet Café here at
Horn of Africa's Journalists
. It's more than a Journalists' Internet Café. You can be a reporter from the area.
It's an International Gathering also, where you can develop your profession, career and passion, get new ideas, keep in touch with new people from the same profession, exchange experiences, make new friendship, develop new thoughts and innovation about the International Peace and make the Globe intact.
If you were a poet from the Horn of Africa, you have a chance to join the
Squadron of Poets
here and help us fundraise a publishing process to publish your books through the
HOAs Poets Project
and the
HOAs Poets
' Store.
Are you in any town or city in the United States, Canada, Netherlands, Australia, France, Sweden, or in any beautiful city in Africa? Read or write about it at
Any Beautiful City
and take some "I Love You Gifts" of friendship from the "Thank You" page.
I started sending the Beautiful Scene Newsletter from that website in the first Friday this month. You can subscribe to it to read some insights and thoughts about beautiful places in the world. You may find also some good travelling deals that are good for any vacation. The first edition of the Beautiful Scene Newsletter is here at
Beautiful Scene 1
.
---
* Top Wednesday Thought: Principle!
"Act that your principle of action might safely be made a law for the whole world."
Portrait of Emmanuel Kant...
Immanuel Kant
(April 22, 1724 - February 12, 1804) was a German philosopher. He was born in Königsberg, Prussia, and it is now Kaliningrad, Russia.
Did you know more about him? Did you know where he lived most? Did you know information about his town or about any beautiful city in the Russia and Germany?
Well, you can answer the first question using any form in the Ezine Act website. Answer the rest of the questions and write about beautiful cities and places in the world at
Any Beautiful City
here.
You can also read about beautiful places in Russia at
Altai Mountains
and
Yamal Peninsula
here. Thanks.
¤¤¤¤¤¤¤¤¤¤¤¤
* Would you like to get everyday thoughts free with your café au lait, tea, soft drink or breakfast?
Subscribe to Wise Biz Newsletter at the top left of Wise Biz 72 and visit those intellectuals online to get the insight of your life everyday here at
The Need to Lead
Thank you "Presents" for being a good reader of Wise Biz 72
** Could we send you this valuable FREE e-book to learn how to profit online?
Recommend Wise Biz 72 to your friends and let them subscribe to it. You can do that through the "CLICK HERE" link you see at the top right of Wise Biz 72.
Visit also this link to see first-hand the quality of these products and download any Masters Course you need to make strategic home business success here at this
Treasure Island
---
Wise Biz 72 Introduction:Publisher Main Spot:We Have Two Articles to Read
Here are two articles in this edition of Wise Biz 72 to read, learn from them as I did and acquire some more values in your family and social life.
The best thing in the two articles is that, you share something invaluable through the first article for your friends to comment on it and the second is that you get more information about managing your time inside your family, giving your children what they deserve and prepare yourself for more successful life.
I recommend that you take actions at the article Brain Tracy has written in the the Quest Coolest Corner in Wise Biz 72, as I found it very useful and in easy to follow steps to improve your living through the easiest way to become successful and the easiest way to raise happy, healthy, children.
It is as easy as that, so enjoy Wise Biz 72.
---
What is the Special Moment in Your Life?
By - Khalid Osman
Everybody has special moment in his / her life. That is normal. The special moment in my life is always when I get in touch with people, because they teach me very good lessons in my life.
That is the real reason I love the people, try my best to have good social relations and to enlighten the way for the people I know, when we all face some failures in the social, or economical, or political life around us.
Well, this is a good topic to begin the Wise Biz 72 with it and to begin discussing the special moment of every body at the website. The reason is social even when the special moments in the lives of some people are not.
The idea is that, readers could begin by simply writing about the special moments in their lives and asking the others what is the special moments in their lives.
For example, I could write at least some three or four lines under the title "Special Moment in My Life + a word that defines the moment between the words "My and Life" or after them, or I could just write it like this; the "Special Moment in My Schooling Life", or the "Special Moment in My Life as a Hostess".
The special moment is not a solid concept. It is so dynamic, because the special moment varies from person to person, from situation to situation and from field of experience to another field.
It also abbreviates the experience you came through and gives you concrete assessment to better the way you look at it or be aware in the future if you came across the same situation.
It also reflects the core of the outcome of such experience that enlightens the way you may need to deal next time in similar situations.
However, the special moment may not repeat itself by the same details in another situation. Nevertheless, that does not change the concept of the special moment or the facts you knew from it. It remains special moment in any circumstances.
It could possibly be useful to share the special moment in your life if you continuously feel that it has great lesson other people could learn from it.
You can use the form on Wise Biz 72 below to write about the special moment in your life and then use the "CLICK HERE" inside the small yellow box at the top right of Wise Biz 72 to email it to your friends. You will see a message that refers to Wise Biz 72 and shows them how to use Wise Biz 72.
Please encourage them to reply to you and write about the special moments in their lives too. You can do that when you see the send email box pops. Just enter your email and send. You can enter more words about your love to Wise biz 72 and show them how to forward it to friends too.
---
Guest Coolest Corner:Four Rules of Time!
By - Brian Tracy
There are four rules of time. The first is that time is perishable. This means that it cannot be saved. In fact, time can only be spent.
Because time is perishable, the only thing you can do with it is to spend it differently, to reallocate your time away from activities of low value and toward activities of higher value. But once it is gone, it is gone forever.
Time Is Indispensable
The second rule of time is that time is indispensable. All work requires time. No matter what it is you want to do in life, even looking out a window or sleeping in for a few extra minutes, it requires a certain amount of time.
And according to the 10/90 Rule, the 10% of time that you take to plan your activities carefully in advance will save you 90% of the effort involved in achieving your goals later.
The very act of thinking through and planning your work in advance will dramatically reduce the amount of time that it takes you to do the actual job.
The Currency of the Future
The third rule of time is that time is irreplaceable. Nothing else will do, especially in relationships.
Time is the only currency that means anything in your relationships with the members of your family, your friends, colleagues, customers and co-workers.
Truly effective people give a lot of thought to creating blocks of time that they can then spend, without interruption, with the important people in their lives.
Spell the Word Correctly
There is a question: "How do children spell the word 'Love?'" And the answer is "T-I-M-E." It is the same with your spouse, as well.
The important people in your life equate the amount of time that you spend with them, face to face, head to head, knee to knee, with the amount that you actually love them.
Grow Your Relationships
The more time that you spend with another person, especially a member of your family, the deeper grows your understanding and affection for that person.
If you get too busy to spend time with your children, you eventually lose contact with them and they go off into their own personal world of school, peers and other activities.
The Key to Goal-Achievement
The fourth rule is that time is essential for accomplishment. Every goal you want to achieve, everything you want to accomplish, requires time.
In fact, one of the smartest things you ever do, when you set a goal, is to sit down and allocate the exact amount of time that you are going to have to invest to achieve that goal.
The failure to do this almost always leaves the goal unaccomplished.
Action Exercises
Here are two things you can do immediately to put these ideas into action:
First, decide today to redirect and reallocate your time away from low-value tasks and toward high-value activities.
Second, make a plan to spend more time face-to-face with the most important people in your life. The more you think about the use of your time, the better you will become.
Well, here ends the articles written by Brain Tracy. So, I hope that you have learned from it as I did.
"Do you know the secrets to raising super kids?"
The biggest regrets that parents have later on in life is that they didn't spend enough time with their children and that they didn't do a good enough job.
You want the best for your children. You want them to be happy. You want them to be self-confident.
You may want to learn the secrets of raising happy, healthy, children.
You know you want the best for your kids.
It's up to you to learn the best techniques possible for raising your children. You owe it to them. Give them what they deserve. Teach them to how to be happy, healthy, and self-confident. Let me show you how.
Here is the guide: Type in the search box at the right column, "How to Raise Happy, Healthy, Self-Confident Children"
The Single Easiest Way to Become Successful!
Wouldn't it be amazing if you knew the single easiest way to become successful?
Now you can. Here is finally the single greatest way for you to become super successful and happy.
Brain Tracy has created The Ultimate Goal Achieving Package to teach you the simple and easy-to-learn way to get everything you want out of life.
Get on the road to success and start living the life you've always dreamed of.
Get "
The Ultimate Goals Program
" Now!
---
Social Networking Made Easy:Twitter Updates You! If You Were Indigenous Like Me, Join the Twitter Indigenous!
There are some updates in this window posted at Twitter to keep our fellow readers updated. Be my friend and get new friends. Thanks.
The Twitter widget is moved from this column to the right column. Read the Twitter updates there, follow and do many other things. "Tweet" Wise Biz 72 using the tweet button at the top right of the page.
---
The Web Market Place: Where to go shopping (From needles to rockets;-), find love, save money and improve your life!
---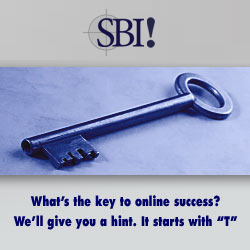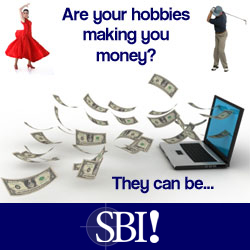 Share Wise Biz 72 with your social media services through the buttons at the bottom, top right and top left of the page. Thanks.
---
Well, here we are now at the close of our Wise Biz 72. We hope it was interesting.
Yours in Peace,,Love and Global Prosperity
Sincerely
Khalid Osman
Copyright©2010 Wise Biz 72 - Khalid Osman's Publication
---
P.S You may republish any of the articles in Wise Biz 72 in its full entirety in your e-zine or on your site as long as you leave all links in place, do not modify the content and include our resource box. When you republish any of these articles, please send us a note to take a look. Thanks.
P.P.S If you thought that you could be making money using these articles instead of just republishing them for our own benefits, click on any link there and join those affiliate programs/or business opportunities. You'll be e-mailed your affiliate/or business opportunity link, so you can substitute it in place of ours.
---
Biz Marketing 36
|
Biz Marketing 37
|
Biz Marketing 38
|
Biz Marketing 39
|
Biz Marketing 40
|
Biz Marketing 41
|
Biz Marketing 42
|
Biz Marketing 43
|
Biz Marketing 44
|
Biz Marketing 45
|
Biz Marketing 46
|
Biz Marketing 47
|
Biz Marketing 48
|
Biz Marketing 49
|
Biz Marketing 50
|
Biz Marketing 51
|
Biz Marketing 52
|
Biz Marketing 53
|
Biz Marketing 54
|
Biz Marketing 55
|
Biz Marketing 56
|
Biz Marketing 57
|
Biz Marketing 58
|
Biz Marketing 59
|
Biz Marketing 60
|
Biz Marketing 61
|
Biz Marketing 62
|
Biz Marketing 63
|
Biz Marketing 64
|
Biz Marketing 65
|
Biz Marketing 66
|
Biz Marketing 67
|
Biz Marketing 68
|
Biz Marketing 69
|
Ezine Act 50
|
Ezine Act 51
|
Ezine Act 52
|
Ezine Act 53
|
Ezine Act 54
|
Ezine Act 55
|
Ezine Act 56
|
Ezine Act 57
|
Ezine Act 58
|
Ezine Act 59
|
Ezine Act 60
|
Ezine Act 61
|
Ezine Act 62
|
Ezine Act 63
|
Wise Biz 70
|
Wise Biz 71
|
Wise Biz 72
|
Wise Biz 73
|
Wise Biz 74
|